Rotary May Fair 2020 - CANCELLED
Every year since 1977 this event has been the highlight of the year in Sutton and Cheam and is one of the largest annual local community events.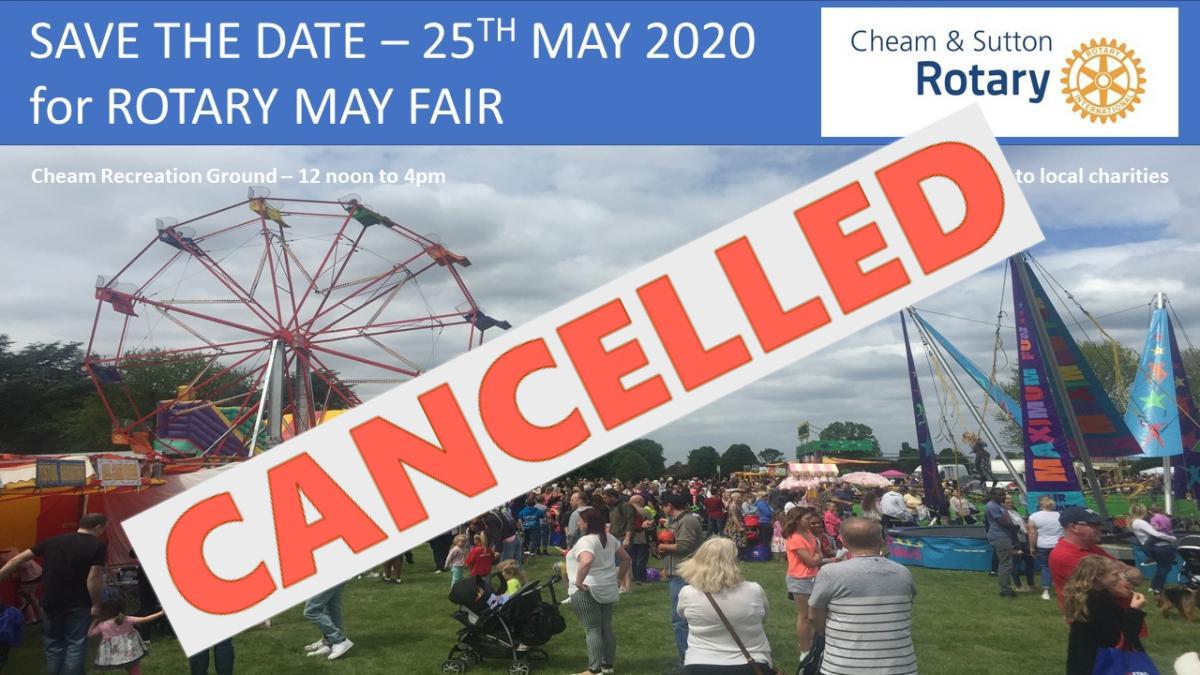 CANCELLED for 2020

The Rotary May Fair is THE Community Event.
Rotary May Fair takes place on the late May Bank Holiday Monday in Cheam Recreation Ground (off Malden Road, Cheam) between 12.00 - 16.00 hours.
Rotary May Fair is THE Community Event organised by Cheam and Sutton Rotary as one of their main fundraiser activities. With this activity, the Club aims to give the community a fun day and at the same time raise funds for local charities. The main beneficiary will be the St. Raphael's Hospice with their new "support at home" service.
Rotary May Fair started in 1977 as the Cheam Village Fair. With new attractions and more stalls being added each year, the Fair has grown over the years thanks to increasing popularity and attendance as well as the involvement of many community groups and charities. Activities include many exciting Centre Arena attractions, stalls, Kid's Club, Mini Go Karts, a Fun Fair and much more.
The addition last year of a Food Court was a great success and the Club will be expanding it this year. Their ever-popular raffle for "Meal for two at a local restaurant" makes a welcome return with raffle prizes that everyone wants to win.
Please mark the date in your diaries. Whether as a visitor or as a stall holder, sponsor or advertiser, you are welcome to contact Cheam and Sutton Rotary. We can be reached on e-mail: secretary@cheamsuttonrotary.com
Contact Julian Bridge about this page: