Bourne End & Cookham's Quiz Night for End Polio Now
Bring a team of your finest Egg Heads, have fun with the super-friendly club of BE&C, enjoy a Fish (or Chicken) Supper and raise funds to eradicate polio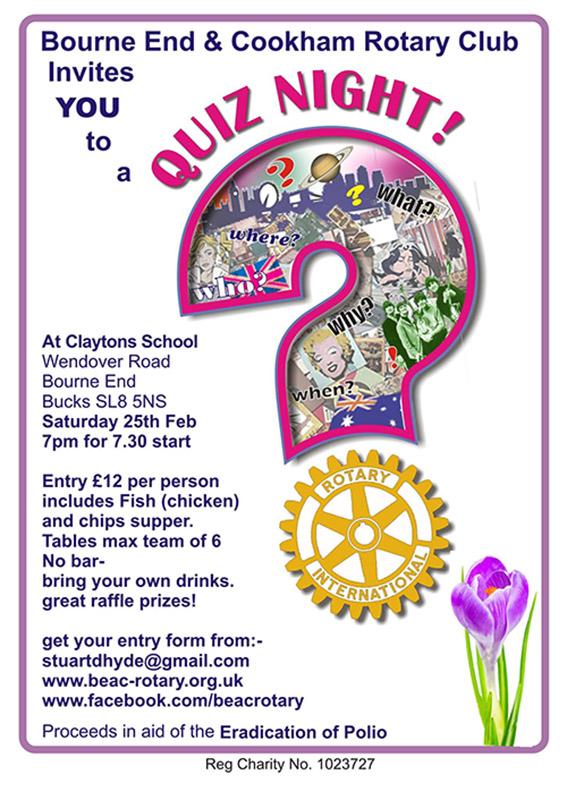 The Rotary Club of Bourne End & Cookham invites you to

A Quiz Night!
Saturday 25 February 7.00pm for 7.30 start
Clayton's School, Wendover Road, Bourne End SL8 5NS
£12 per person. please bring your own drinks.
Please complete and return to Stewart Hyde by Thursday 23rd Feb
This is going to be the Best, the Greatest, THE Number ONE Quiz,
Celebrate Rotary's birthday and thousands of Purple4Polio Crocii bursting into bloom all over the Thames Valley!

Tell all your friends! Download a poster here
Great Company, great cause, Great Raffle Prizes Too!!