Residential weekend to develop Conflict Resolution skills
This is an article prepared by Duke of Edinburgh's Award Scotland following our first collaboration with them for the Foundation Centenary Project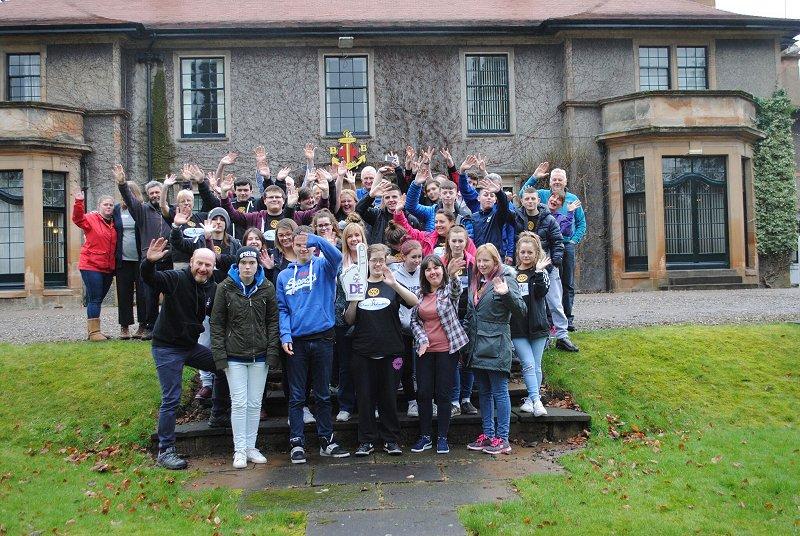 Rotary & DofE partnership creates next young leaders of the 21st century
From the 17th to 19th February, nearly 30 disadvantaged young people from the south of Scotland gathered at Carronvale House in Larbert. Over the weekend, they worked together to develop conflict resolution skills and to become Peace Advocates as part of their DofE programme.
This programme was developed in partnership with Rotary District 1020. The Rotary Foundation celebrates its centenary this year. To mark this occasion, Rotary is supporting disadvantaged young people through their DofE.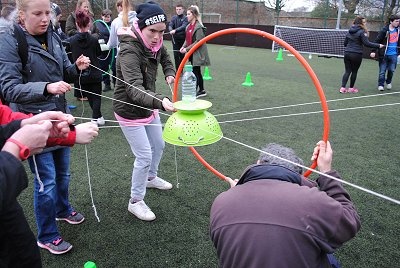 In their groups, participants worked with District Peace Officer Jean Best and her team of Peace Project Facilitators from the Rotary Clubs of Kirkcudbright, Lockerbie and Harleston in Norfolk, to create a project to promote peace and conflict resolution in their school, community or home. The project will count towards their Volunteering section for a Bronze DofE Award.

Olive Geddes, District Governor for Rotary in Southern Scotland said of the project "The idea was to invite all the clubs in the District to take part and involve young people from all over our district. We've got young people here from Dumfries, Falkirk, Dalkeith, Motherwell and Edinburgh, so they've come from across the district. It's really fantastic.

Through this project Rotarians feel they're doing something to help others, but the most important thing is that young people get something from it".
One of the participants said "I like doing all the adventure stuff and activities, so I'm enjoying it here. It's good fun. I learnt about bullying and listening and how be a better leader. At home I'd like to be a football coach leader".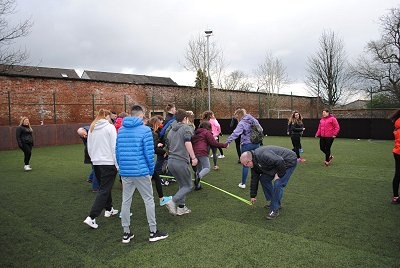 Jeannie, a CLD assistant with Falkirk Council, who attended the weekend said: "The group that I'm working with are a fantastic group of young people who have been in care. A lot of them have additional support needs as well and they've really come out of their comfort zones this weekend. I'm looking at them this weekend in admiration".
Pete from DofE Scotland added: "I am really excited by this project, and the partnership between the Rotary and the DofE. It demonstrates how the DofE is so much more than the expedition. The Peace Project highlights how young people can actively address issues in their communities, to challenge stereotypes and prejudice. This type of youth work is at the heart of what the volunteering section is all about".