Turning Purple for Polio at Oxfordshire Science Festival
Come and join us in the Explorazone at the Oxford Town Hall and discover how to combat disease on a global scale through immunising children, supporting humanitarian aid, providing clean water and influencing governments.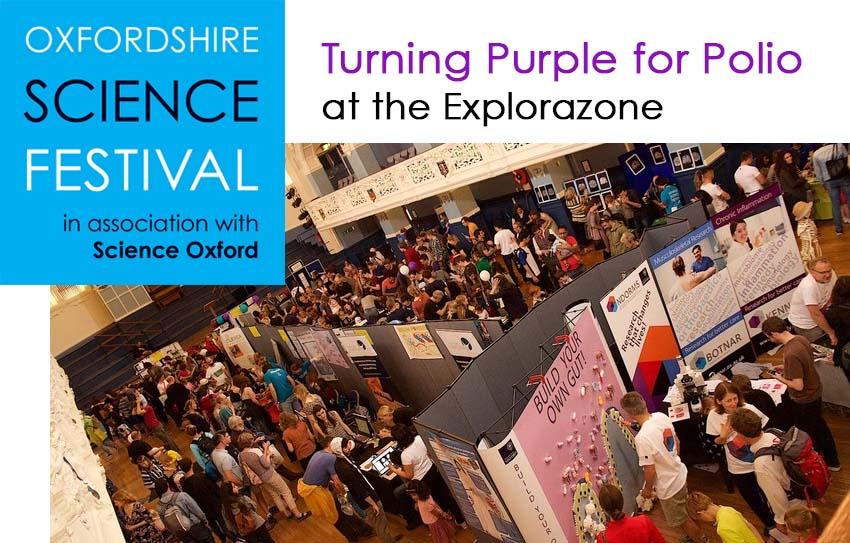 Oxford Town Hall, St Aldate's, Oxford, OX1 1BX
Saturday 17 June: Family Friendly 12.00-5.00pm

Adults Only with Bar 6.30-9.00pm

Sunday 18 June: Family Friendly 12.00-5.00pm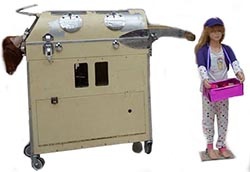 Part of the amazing Oxfordshire Science Festival, the free entry weekend Explorazone has a host of exciting family-friendly interactive stalls showing how Science plays such a major part in our lives. Rotary's Turning Purple for Polio will highlight Disease Prevention and Treatment with a child's Iron Lung from the 1950s and a modern day AquaFilter, a solution to providing safe water. There will be a number of activities to learn about disease surveillance, the success of vaccines in combating Polio, Ebola and other diseases and the life-saving work of Scientists, Health Workers and volunteers.
Download the programme and see more at www.oxfordshiresciencefestival.com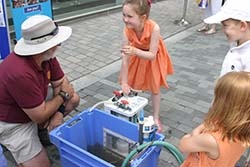 Discover how the End Polio Now campaign is combating violence and prejudice to reach every last child and wipe this and other diseases from the face of the earth. Would you drink muddy water from the Thames? Make your own safe drinking water using micropore technology and play an International power game to promote World Health.
Lots of other exciting and engaging activities for everyone to enjoy and discover the Wonders of Science.

Can you spare a couple of hours to help? Volunteers most welcome! Download the details here