District Conference 2018
Be inspired and invigorated at the exciting new venue of Cheltenham Racecourse!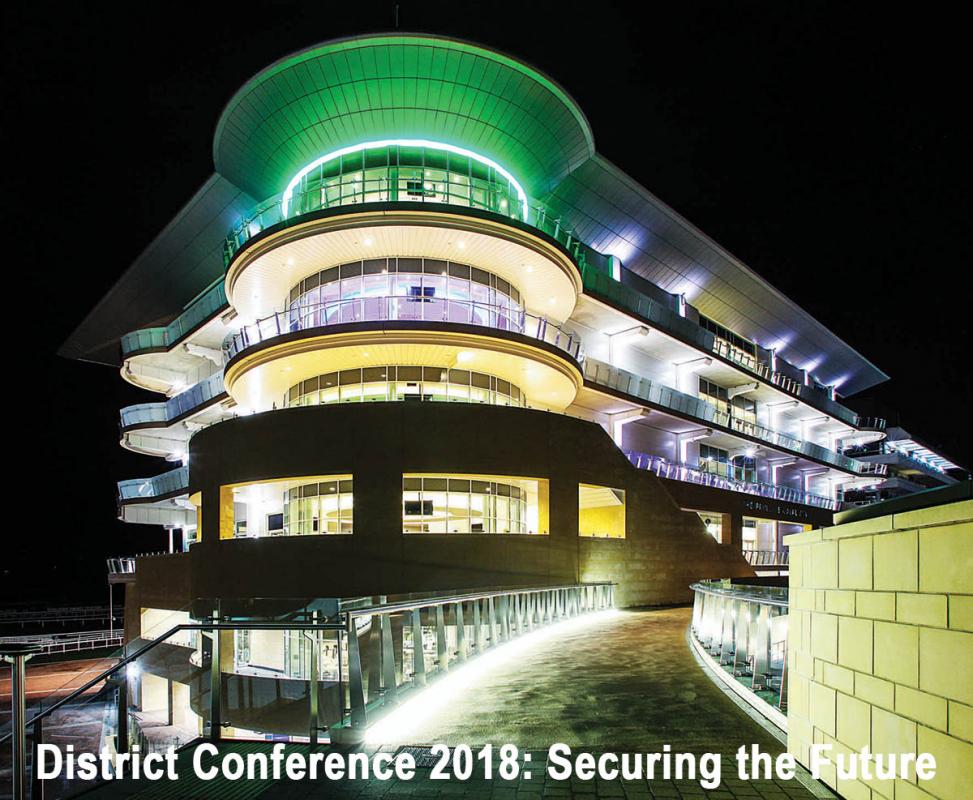 D1090_Conference_Newsletter_#3.pdf
Five Reasons To Come To District Conference 2018
23-25 March 2018, Cheltenham Racecourse
Spend time with your Rotary friends outside a club meeting, committee or event
Be inspired by a range of speakers who work in different ways to 'secure the future'
Learn about successful Rotary projects in our district, in the UK and around the world
Energise your club with ideas for new initiatives or fresh ideas for existing ones
Enjoy a weekend away in the beautiful Cotswolds
Hundreds of members have already booked, but this superb new venue can accommodate even more. News of additional speakers and great opportunities to share your club's favourite project and inspire others.
See latest news in the January Newsletter