Peace Conference: Unlocking Leadership Potential
District Foundation Centenary project with the Duke of Edinburgh's Award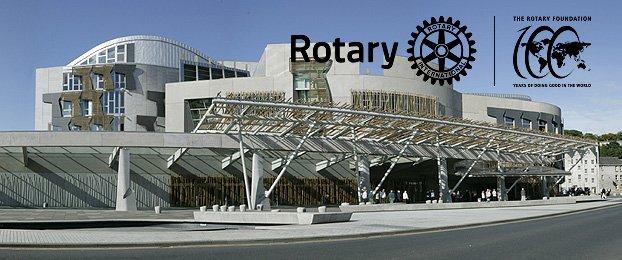 Peace Conference: Unlocking Leadership Potential
The District Foundation Centenary project in partnership with the Duke of Edinburgh's Award Scotland is now reaching its final stage.
You are warmly invited to the Unlocking Leadership Potential conference at the Scottish Parliament on Monday, 18th December 2017, at which the young people supported have the opportunity to showcase their projects.
This is a great opportunity to give pupils from schools in your area an opportunity to see at first hand the benefits of both the "The Peace Project" and Duke of Edinburgh's Award scheme.


The conference will include:
Kirkcudbright Peace Advocates to lead sessions for young people
Separate breakout sessions for adults
Inspirational speakers, who will frame the breakout sessions
Duke of Edinburgh Peace Advocates will showcase their work, showing outcomes from the training weekend in February
Coffee/tea on arrival and lunch

100 youngsters with teachers, DoE Centre Leaders and carers can be accommodated at the event. There will be no charge for these attendees.

In addition, up to 50 Rotarians can be accommodated. Rotarians attending are asked to support the event by contributing £10 to cover their lunch and coffee/tea.

Download the poster here.


Please register with AG Calum Thomson by 1st December: calthomson@aol.com