PURPLE 4 POLIO TOUR GOES LIVE
This amazing road trip will take place across Great Britain and Ireland from 21 May to 24 May 2018. Cars of all shapes and sizes can take part and registration is now live!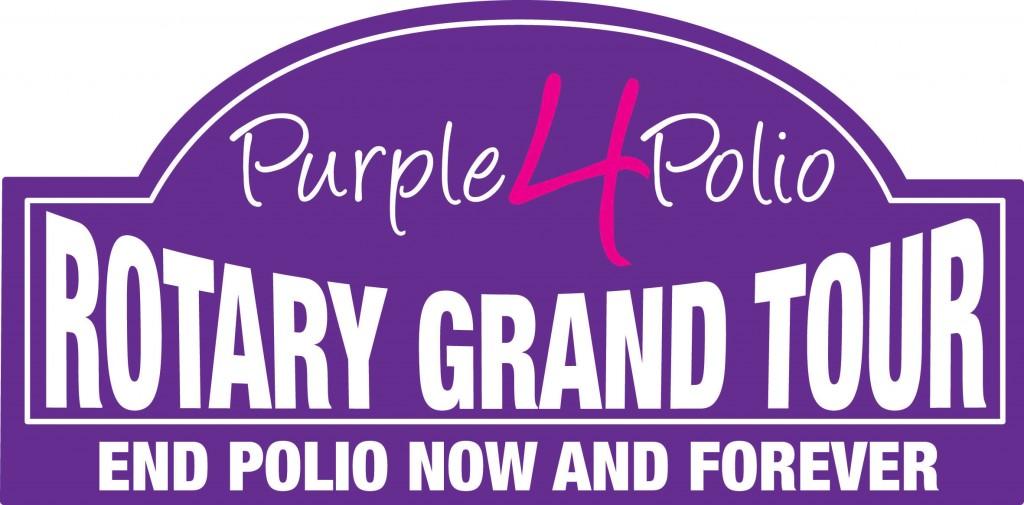 Everyone is welcome to join this amazing road trip across Great Britain and Ireland from 21st – 24th May 2018. You pick your team, car, route, where you stay and raise sponsorship.

In return, Rotary around the country will provide check and rest areas in stunning locations. We'll even wave you across the finish line with a chequered flag at the end of tour party in Yorkshire on the 24th of May.

When you have fully registered, we will send you two large vinyl car stickers which show the world that you are part of this amazing journey. It also helps you spot other teams. You will also receive a sponsor form and a log-book.

You may even want to wear purple End Polio Now clothing which is available from the End Polio Now Guernsey Shop. You can download the Rotary Grand Tour Logo Set for t-shirt and merchandise printing.

This is not a competition. The only race involved is the one to eradicate polio quickly. Your help is crucial as funds raised are going to End Polio Now via The Rotary Foundation UK.