Forres Rotary Race Night
RACE NIGHT IS COMING…..with all funds raised to International Charities.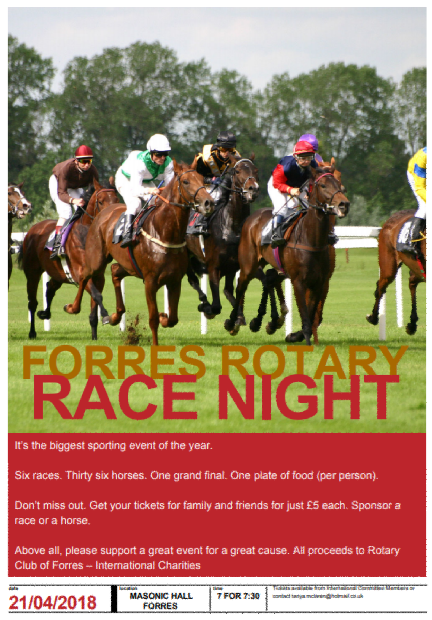 Get in touch if you wish to buy a horse (£5) or sponsor a race (£40). You get to name the race and have your name in lights in the programme (well coloured ink at any rate).

If you wish to book tickets for the event, the like of which you have never seen before or will never see again…. Tickets cost £5 each..which includes a plate of stovies… then please get in touch via our Facebook page or using the contact form below.
Contact Tanya McLaren about this page: