Challenge Enterprise 2019
Challenge Enterprise 2019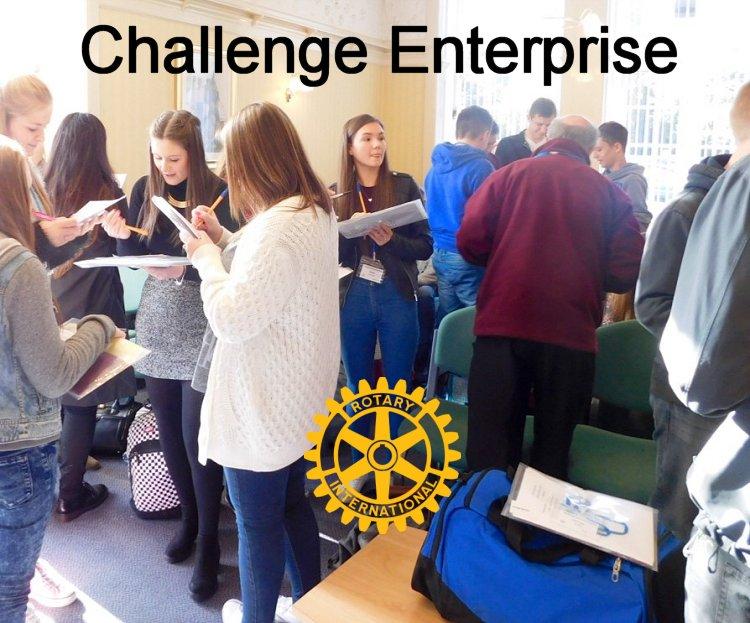 Challenge Enterprise is a weekend programme organised by Rotary District 1020. It is designed for 15 & 16 year olds who are likely to go on to a successful career in Business. Candidates for Challenge Enterprise require the formal backing of their school and are subject to a selection interview by their sponsoring Rotary Clu

What is the Objective of our weekend?
To expose, explore, and spur imagination on the whole subject of business and private enterprise.
In providing the young people with a broad view of professional, business and management careers, the program presents business and management as challenging positions offering enormous personal satisfaction while allowing them to exercise maximum creativity and sets challenges which will help develop their confidence and business knowledge.
Challenge Enterprise 2019 will commence at 11am on Friday 4th October and end at 1.30pm following lunch on Sunday 6th October and will be held at Carronvale House, Larbert which is the Boys Brigade Headquarters for Scotland.
The weekend will consist of a mixture of the following:
short lectures/talks from leading figures from many areas of the business world
group challenges relevant to the business world, most stemming from the lectures/talks
business simulation challenges
debates
preparation and delivery of group presentations by the delegates on a business theme
plenty of opportunities to socialise!
James Bruce
Challenge Enterprise Co-ordinator.


Papers

Information for Rotarians:-

Information for schools:-

Candidate form and guidelines:-