Purley Swimathon 2019 - Day 2
Final Day of the Swimathon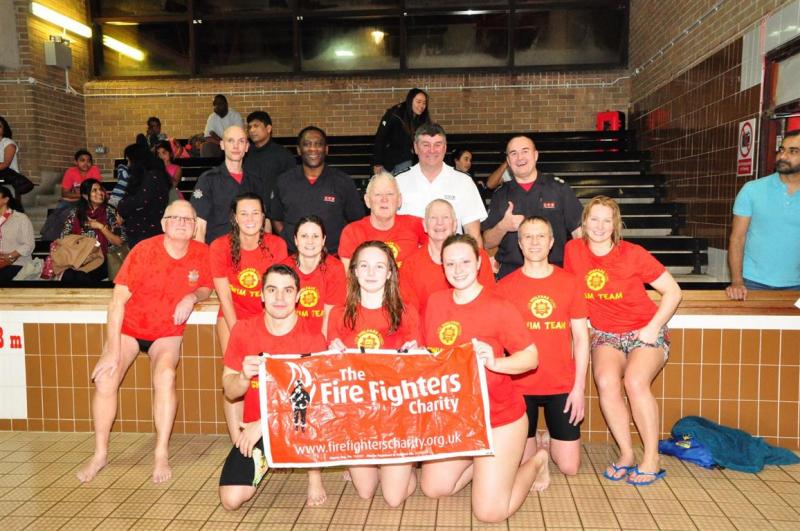 Purley Swimathon 2019
On the 23rd February (International Rotary Day) and the 2nd March 2019, Purley Rotary continued their record-breaking fundraising as they staged their 31st annual Swimathon which
will raise over £20,000 for charities and good causes."
Participants from local schools, charities and organisations took to the water to raise money for many deserving causes, including their own. Although not meant to be a race, most taking part were trying to beat the opposition on the day or improve on their previous efforts. Teams of up to ten swimmers, aged from 8 to 80 plus did their best to swim as many lengths, in relay, over the 55-minute time slot.
In short:
40 teams (350+ swimmers) managed to make the start this year's Swimathon.
• Combined lengths achieved was 4374. (around 68 miles)-approximate distance from Purley to Portsmouth.
• The highest recorded lengths achieved this year was 182 by the London Fire Brigade (team name 'Hot Stuff').
• However, during the 2018 Swimathon a record breaking 222 lengths were achieved by a team representing St. Giles School and stands as the highest lengths recorded in the history of the Purley Swimathon.
Since Purley Rotary first organised this annual charity event over £520,000 has been raised for local and national charities. The event will continue, and next year's dates are 29th February (Leap Year) and the 7th March between 3 pm and 8pm (tbc). Enquires for team entry for 2020 should be made to swimathon@purleyrotary.com
Photos to be attached
For further information regard the content posted here contact Tony Farrell on 020 8660 3084 or email: tonyfarrell1953@gmail.com