Transgender states in Olympic sports - what are the medical issues?
Hounslow offers you an interesting speaker on a controversial topic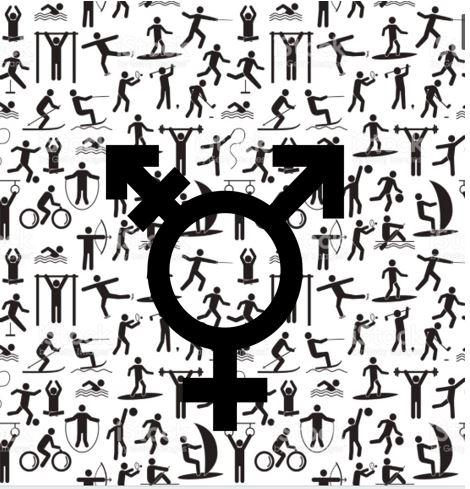 Hounslow Honorary member, Mike Irani is a senior consultant rheumatologist but has held a number of other posts which have included being a British Olympic Medical Officer. He has given us many interesting talks previously on medical and sporting matters.


Dr Michael S Irani BSc FRCP FRCS FISM FFSEM is a Consultant Rheumatologist and a Fellow of the Royal Colleges of Physicians and Surgeons for whom he examines. He was Medical Advisor to the British Olympic Association at three summer Olympic Games between 1984 and 1992, and thereafter as Competition Doctor for the International Weightlifting Federation and similarly for the Commonwealth Games, having just returned from the Gold Coast 2018 Games.
Mike is also an Executive Board Member for the IWF and Chairman of the Medical Committee. He has sat on the ADR panel for the IWF and now for Sport Resolutions.

Now, Mike has been invited by the IOC to join a Specialist Committee on transgender issues in sport.
Mike opened with medical information about how medical genetics can affect the body to create a gender which may not necessarily be considered directly male or directly female. Levels of testosterone in the blood can vary, and the chromosomes that meet on conception determine the gender of a baby, or they usually do. But biological phenomena do not necessarily fit into human-ordained binary categories, so there are physical differences which may not necessarily fit the norm of male and female. But in recent times, the concept of gender variation has been extended to matters of choice – if you are born a man but feel you are more a woman, you have the option to change your gender, either with or without surgical intervention.
Mike went on to describe the problems this has created within sporting arenas, usually as a result of a man becoming a woman where the natural strength and speed would provide a particular advantage. He gave the example of a New Zealand weightlifter Gavin Hubbard who competed as a man until 2014. Gavin, now Laurel Hubbard, was expected to smash the world 90kg women's record at the Gold Coast Commonwealth Games, until injury caused him to withdraw.
This subject is posing extreme problems for the sporting authorities, who have remained relatively quiet on the subject, despite having undertaken various discussions. The International Athletics Federation announced recently a reduction in permitted testosterone levels for anyone competing in an international women's race. The International Olympic Committee is expected to issue new guidelines to 55 sports federations, and these will apply to the Tokyo 2020 Olympic Games. In Mike's view, there will inevitably be challenges in the International Court of Human Rights, as the extent of transgenderism increases in the years ahead.
Contact Bob Johnson about this page: