Agriculture Development in Rwanda
Rotary made a big difference!
Agriculture Development for 800 farmers in Musanze, North West Rwanda
Rwanda is a small land-locked country in central Africa, and the continent's most densely populated. Despite being very hilly, almost every square metre of land is used to grow crops, but they still have to import food. In 2017 Bideford Bridge Rotary Club created a partnership with Musanze RC (D9150) to help the farmers, mostly women, in two villages, Muko and Kabaya, to get better harvests from their efforts.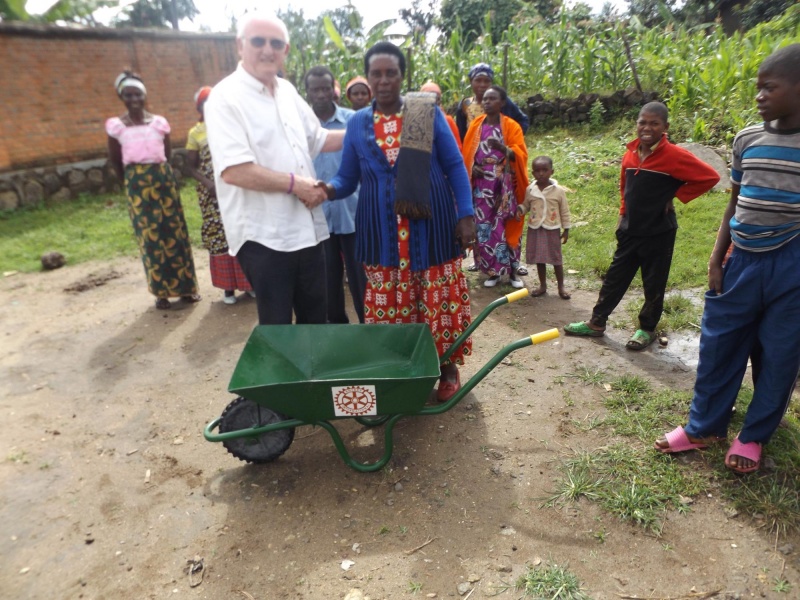 With the help of a Global Grant of $35,200 the farmers were provided with resources and equipment they simply did not have – good seeds and fertiliser, hoes, wheelbarrows, maize shellers, water-pumps, bicycles and training in how best to use them. The second harvest of the year is now being collected but the increase in productivity is expected to be spectacular – 100% or more. And the farmers and their families will be better off financially, in better health and their children will have increased opportunities to attend school.
A great result, and 'Rotary made a Difference'!