Check out your Prostate!
Free checks for Prostate Cancer. This 10 minute check could be a life saver.

Lichfield St Chad Rotary is very pleased to be hosting a day's session of free check-ups for prostate cancer at the Cathedral Hotel in Beacon Street, Lichfield WS13 7AR, on Saturday the 15th December.
The check-up involves taking down your history, a PSA blood test, followed by an examination of the prostate all of which will only take about 10 minutes. You will be notified of the full results In due course.
If you would like to take this opportunity please contact David Cooke by email at the link below, or phone him on 07733 320294.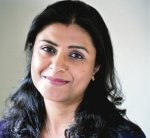 Miss Jyoti Shah is a consultant urologist at Burton Hospitals NHS trust. She has a speciaist interest in prostate cancer, innovative techniques and teaching and devotes a lot of her own spare time, together with her colleague Sarah, in providing free, accessible check-up clinics for men around Staffordshire.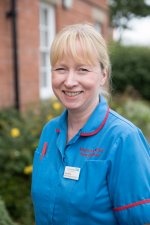 Sarah Minns is a Macmillan Urology Advanced Nurse Practitioner. She has been working as a nurse for nearly four decades with her primary focus on patient well-being and the continual development of innovative strategies and solutions. Her work won her an Excellence Award in 2010 and Burton Albion Community Trust Award in 2016. She was a finalist in the 2017 Nursing Times Awards and the Royal College of Nursing Awards.
Contact David Cooke about this page: