Rotary and ShelterBox Partnership
Indonesia, Chad, Syria, Somaliland and Philippines are just some of the countries where ShelterBox was active this year.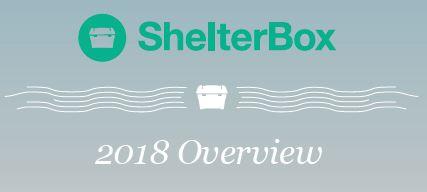 In 2018 Rotary support has helped ShelterBox provide shelter and life-saving items for 42,000 families robbed of their homes by disaster and conflict. That's 210,000 people in 17 countries helped on the road to rebuilding and recovery.
To read some of their personal stories click here.