Storrington Village Day
Storrington Village Day - An exciting programme is planned for this great new summer event.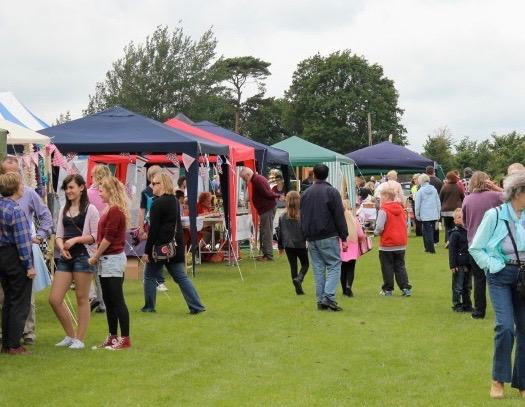 Village Day will be held on the Hormare Recreation Ground on Saturday 29 June 2019 starting at 1pm until 6pm.
Planning for Storrington's biggest community event of the year continues apace with lots of new attractions signed up and many local groups showing eagerness to be part of this special family day out.
Village Day Chairman Tony Vaughan said: "Local traders and businesses/local groups/craft stalls, clubs and societies will make this day very special. Anyone interested in taking part in this great event needs to sign up now"
The Happy Days Big Band, the headline opening act at Storrington Village Day on the Hormare Recreation Ground in Storrington, join a host of family attractions at this free event that include Magician & Entertainer Nick Clark and Storrington First School choir & dancers. Rock Road Campus will be also be providing music and singing. Impulse Leisure will demonstrate Zumba Dancing. There will be a Climbing Wall, Best Scarecrow Building Competition, Funfair and Amusement stalls, Morris Dancing, a SADCASE Classic Car exhibition, a Dog Show run by Crossways Veterinary Group, Lions Giant Book Fair, an Archery demonstration participatory for Village Day visitors and a Car Boot Sale. Visitors will also be able to enjoy the beer and BBQ, teas and cakes tents and a grand raffle.
The culmination of an exciting day will be a performance by the hugely popular Chance Singers.
To book a stall pitch, email storringtonvillageday@outlook.com or telephone 07477 829967
To book a car boot sale pitch, email carboot@theallisonfamily.co.uk or telephone 01798 813314


Contact Tony Vaughan about this page: