​Growing green for the future!
Buckingham plant trees for their community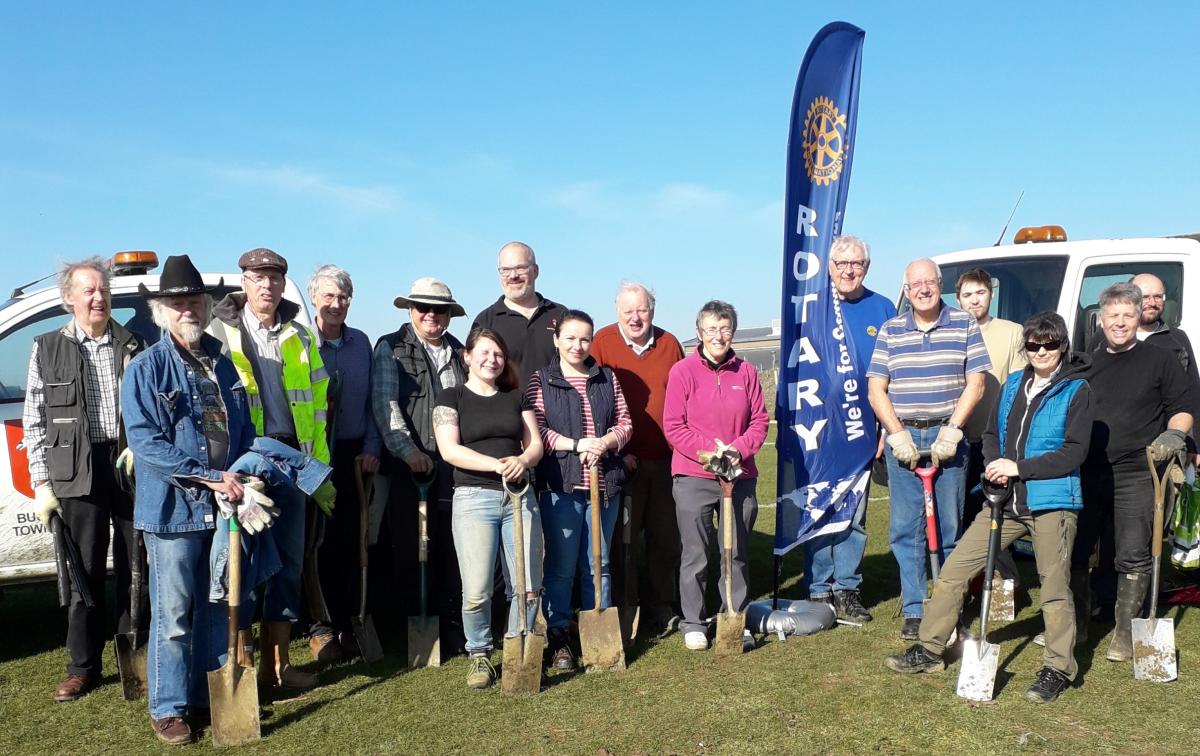 A group of Buckingham Rotarians joined forces with Buckingham Town Council staff and councillors and Buckingham Tree Wardens on Sunday 24th February to plant 280 saplings in the green space at Lace Hill Football pitches.

Around 20 volunteers pitched up to lend a hand and put their gardening skills to good use. As the saplings grow, they will act as a natural wind break and enhance the appearance of this local area. The Rotary Club of Buckingham were delighted to make a donation for this project both in monetary terms as well as manpower on the day.



Lindsey Fealey
Buckingham Rotary
27th February 2019