Sep 19th/20th/21st - Bournemouth Male Voice Choir - Rotary Cotswold Tour
Singing in Nailsworth, Gloucester Cathedral and at Stroud Brewery on 19th, 20th and 21st September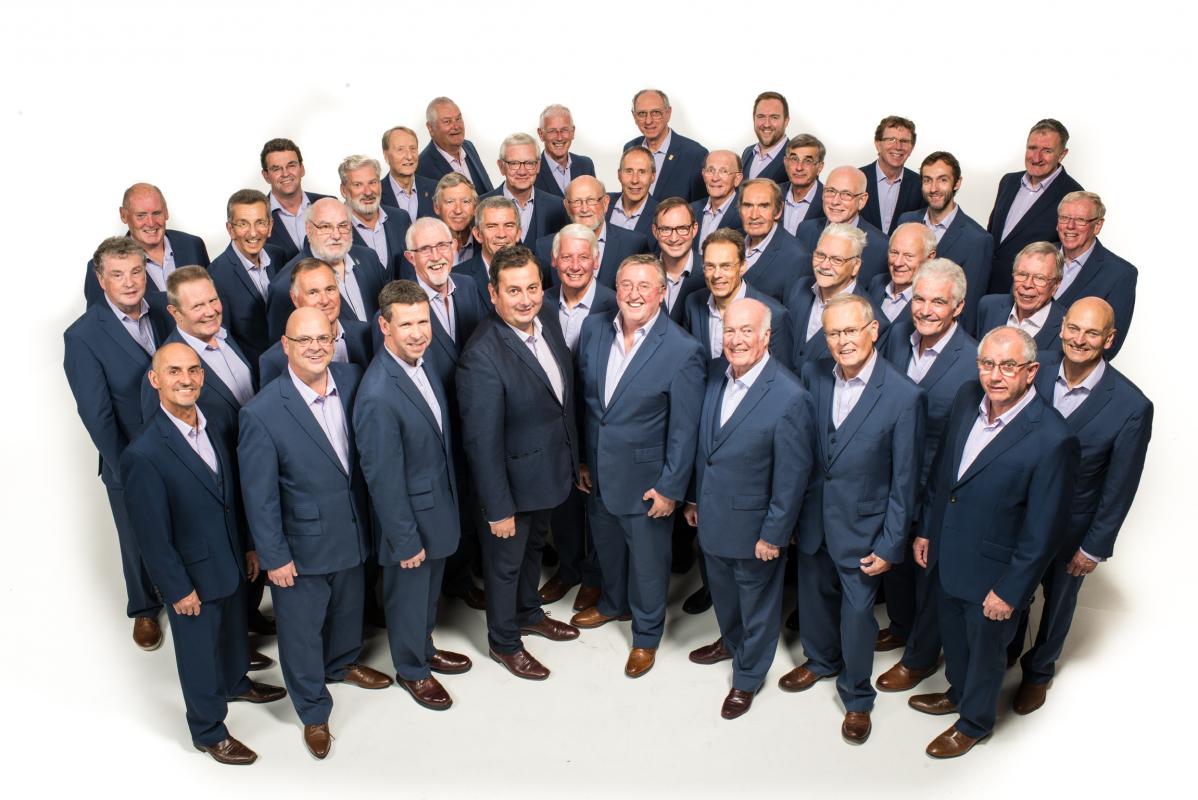 Nailsworth Rotary Club is proud to present a concert by the award-winning Bournemouth Male Voice Choir, with special guests The Stuart Singers, to be held at St George's Church, Nailsworth, at 7.30 pm on Friday 20th September.
A choir that has carved a unique niche for itself in the British Men's Choir scene, Bournemouth Male Voice Choir is best known for its genuinely diverse programming, use of stagecraft and themed concerts. The choir members take their singing (but not themselves) seriously with a relaxed, well focussed but good-humoured air permeating all the choir's activities.
Put simply, they sing anything, so long as it's good of its type. They have moved away from the traditional "male voice choir" repertoire and tend to programme each concert as a sort of "musical odyssey" – touching on as many different styles and genres as they reasonably can. Their inspiration comes from many different places, including the well known King's Singers.
They are committed to new music and believe that the future of choral music depends on new compositions being written for choirs. In the case of male choirs, this is vital to their survival. They enjoy folk songs and fine arrangements of songs from the British Isles and further afield, and these are often found in their concerts.
Their concerts are usually for good causes and over the past ten years the choir has helped raise around £100,000 for charitable works. All proceeds from this concert will go to charities supported by Nailsworth Rotary, including the Great Western Air Ambulance and ShelterBox Disaster Relief.
Tickets at £10.00 are available from Shiny Goodness on Fountain Street or from the Town Information Centre, or by contacting Nailsworth Rotary by email to RotaryNailsworth@gmail.com or through our Facebook page: www.facebook.com/RCN2007/
The Bournemouth Male Voice Choir will also be performing at the following venues at which donations will be welcome as tickets will not be sold:
· Thursday 19th Sept, Egypt Mill, from 7.30 to 8.15 pm
· Friday 20th Sept, Gloucester Cathedral, from 1.00 to 2.00 pm
· Saturday 21st September, Stroud Brewery, from 7.30 pm
Contact Sheila King about this page: