Monthly Litter Pick
Monthly Litter Pick around Alloway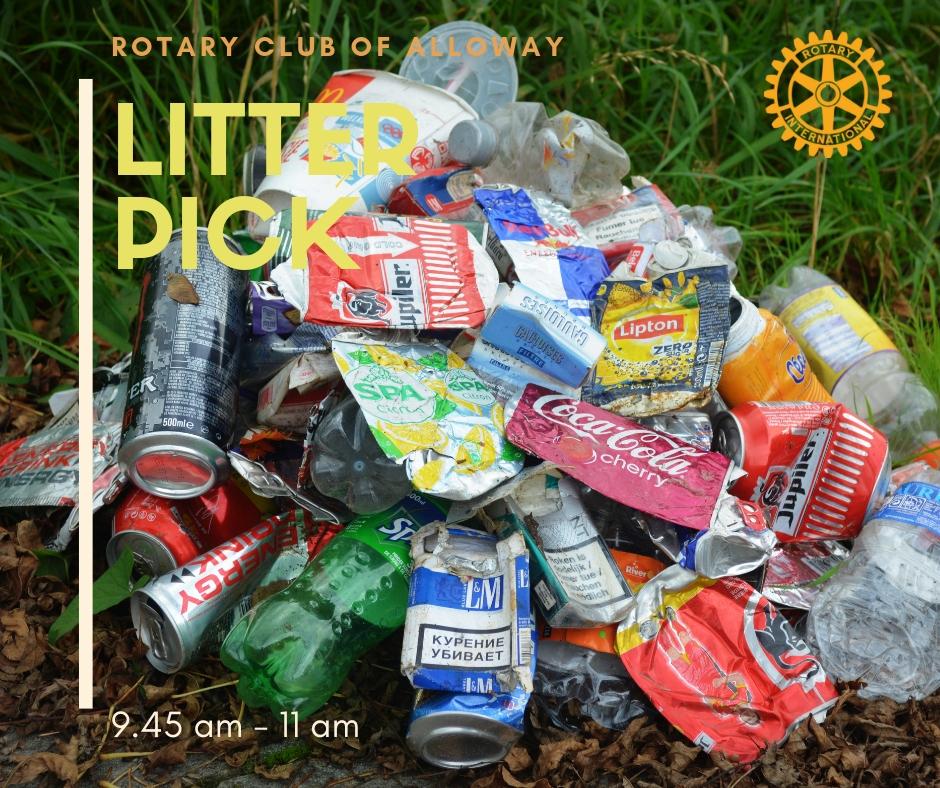 Do you have an hour to spare to help keep Alloway and the surrounding roads cleaner and therefore nicer for all?
If so please join us on Saturday 11th May, for an hours litter pick.
We meet at the car park at Iceland on the Maybole Rd, and disperse to various locations, depending on numbers.
Please wear appropriate clothing, including study shoes & thick gloves if required.
Pickers and bags will be provided by SAC.
Contact Hilary Christy about this page: