3rd North Lincs Rotary Swimarathon
The Annual North Lincs Rotary Swimarathon will once again take place at the Pods, Ashby Road, Scunthorpe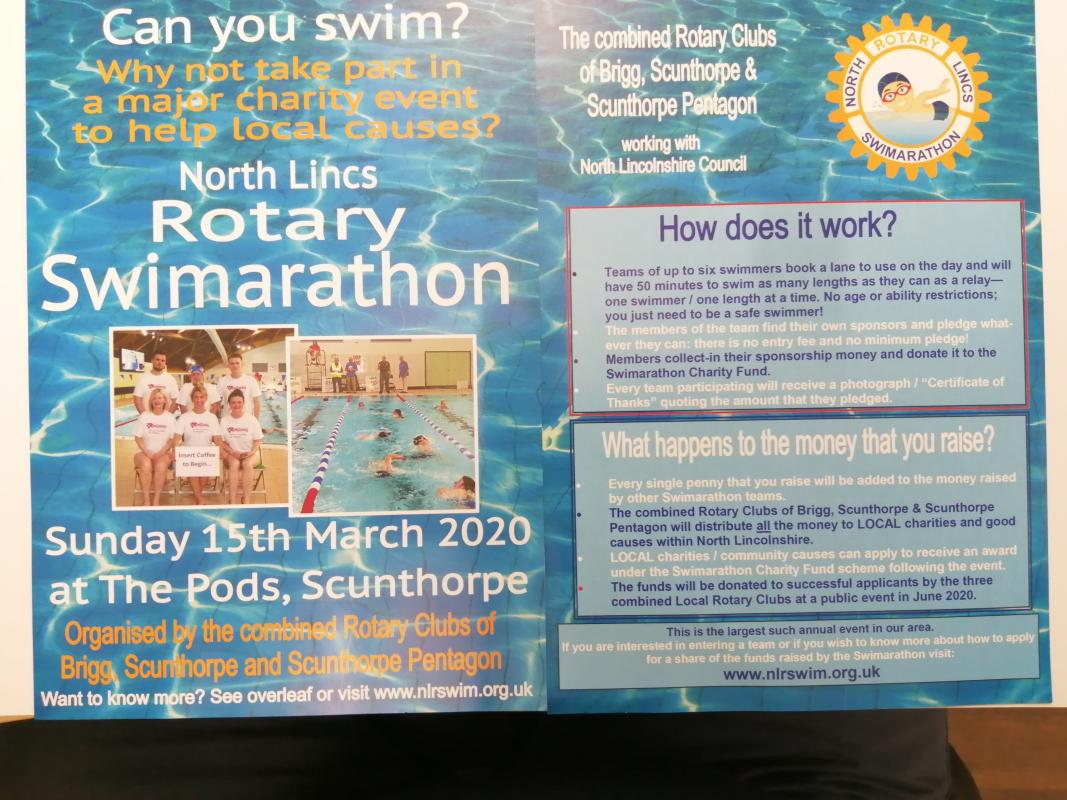 The 3rd Annual North Lincs Swimarathon will once again take place at the Pods, Ashby Road, Scunthorpe.
The previous two events have raised over £16,00 in total with around 30 teams taking to the pool each time.
Lets make this one Bigger & Better!!
We have room for 50 teams - lets fill the pool
Teams can consist of between 2-5 swimmers , entry is free, the aim is to raise as much Sponsorship money as possible.
100% of the Sponsorship money collected is handed out to causes / charities in North Lincolnshire
To get an entry form click on the link below to Rotarian Kevin Ibbertson.
See you there..................
Contact Kevin Ibbertson about this page: