Alsager Rotary Community Market
Rotary provides covered stalls at a cost of only £10. The stalls are open to charitable organisations and this year for the first time, to the general public -- much like a table-top sale. see link - https://www.rotary-ribi.org/clubs/page.php?Pg1D=769951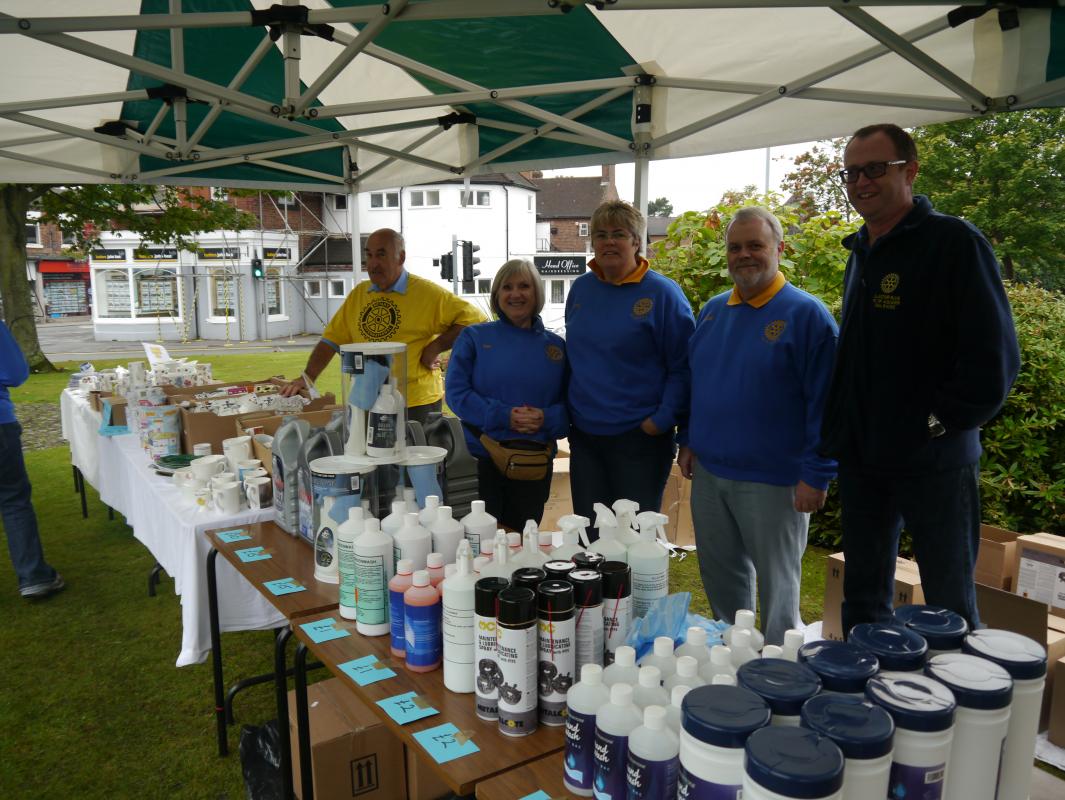 Rotary Charity/Community Market 7th September 2019
Our annual Event, The Charity/Community Market will be held on 7th September 2019 outside the Civic Centre, Alsager from 9.am until 12.00 noon.
This year we are opening up more stalls to the general public (much like a table top sale), to increase the number of stalls and to increase the footfall during the event by appealing to a wider audience. The cost of a stall is still only £10. This includes a 6ft table under the cover of a gazebo.
The market is a great opportunity either to raise some funds or hold a recruitment drive and sell your club/association to the public. If you wish to participate at this years event, please complete the booking form below by by clicking on the link, filling in the details and sending it, with a cheque payable to The Rotary Club of Alsager to:-
Don Longhurst, 48 Derwent Close, Alsager, ST7 2UT
You will receive confirmation and a map to direct you to your stall.
Queries to :- communitymarket@alsagerrotary.co.uk
Organisation----------------------------------------------------------------------------------------
Name and address of stall holder-----------------------------------------------------------------
Email Address--------------------------------------------------------------------------------------
Number of stalls req. -------------------------- Fee of £10/stall enclosed--------------------
Contact Don Longhurst about this page: