​ALL CHANGE AT THE GRANGE:
Ian Begg (centre), takes over the reins as President of Rotary Stevenage Grange from Ted Coles (right). Ian will pass over the baton to Rob Bamforth (left) next July.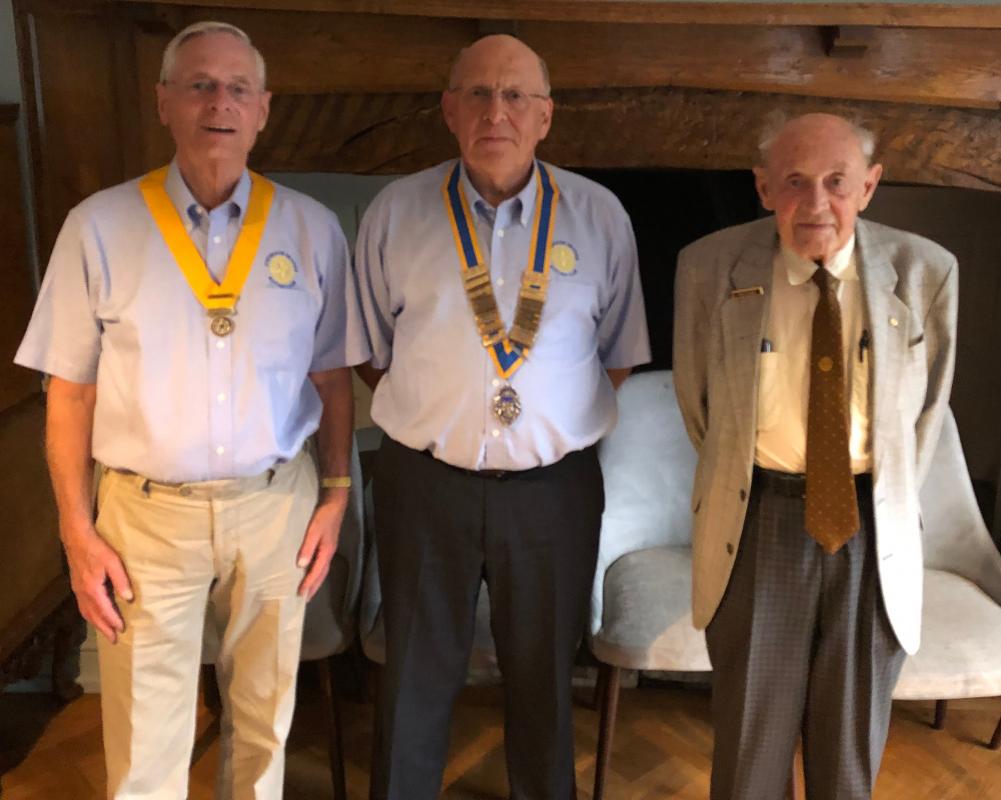 Beginning his third term as President Ian said "I am proud to be a member of Rotary International and once more have the opportunity to lead this great club in serving our communities here and abroad".

Ian Begg
Stevenage Grange
10th July 2019