Celebrating Bromley's Young People (and staying dry!)
Cllr Nicholas Bennett, Mayor of Bromley, said that the last Rotary event he attended was Beckenham's Swimalong where he had to put in a couple of lengths.
Last Friday, January 24th, was a drier affair, but no less fun as he presented awards to thirty young people who had made a significant contribution to their communities.
The occasion was the Bromley Rotary Youth Awards held at Langley Park Centre for the Performing Arts. Around 200 proud families and friends met to recognise and celebrate 50 young men and women aged 11 to 18, who had made an outstanding contribution to the lives of family, neighbours, the community and the world at large. Awards and citations were presented to 30 award winners, and the names of 20 of those commended were read out.
This was the fifth annual award ceremony. What had started with 4 schools now has 14 Bromley secondary schools taking part – and it is hoped that more will participate next year.
It was organised by Bromley Rotary Club, assisted by other local Rotary clubs.
Award winners were: Victoria Akinleye, Michael Allen, William Awomoyi, Vienna Clarke, Abbie Clements, Emily Czachowski-Celis, Kian Dane-Josiah, Oscar Finch, Aaron George. Kai Grant, Olivia Griggs, Libby Powell, Poppy Tashkiran-O'Regan, Jodie Gunning, Lucy Howard, Marianne Hughes, Leo Huo, Nehemiah Lewis, Megan Lowndes, Zoe Martial, Faith Morris, Hermione Moura-Delort Coleman, Carmela Pain, Lois Partidge, Renee Bel-Momodu, Francesca Price, Natasha Swanson, Ellen Thom, Joss Townsend, Devangi Vyas.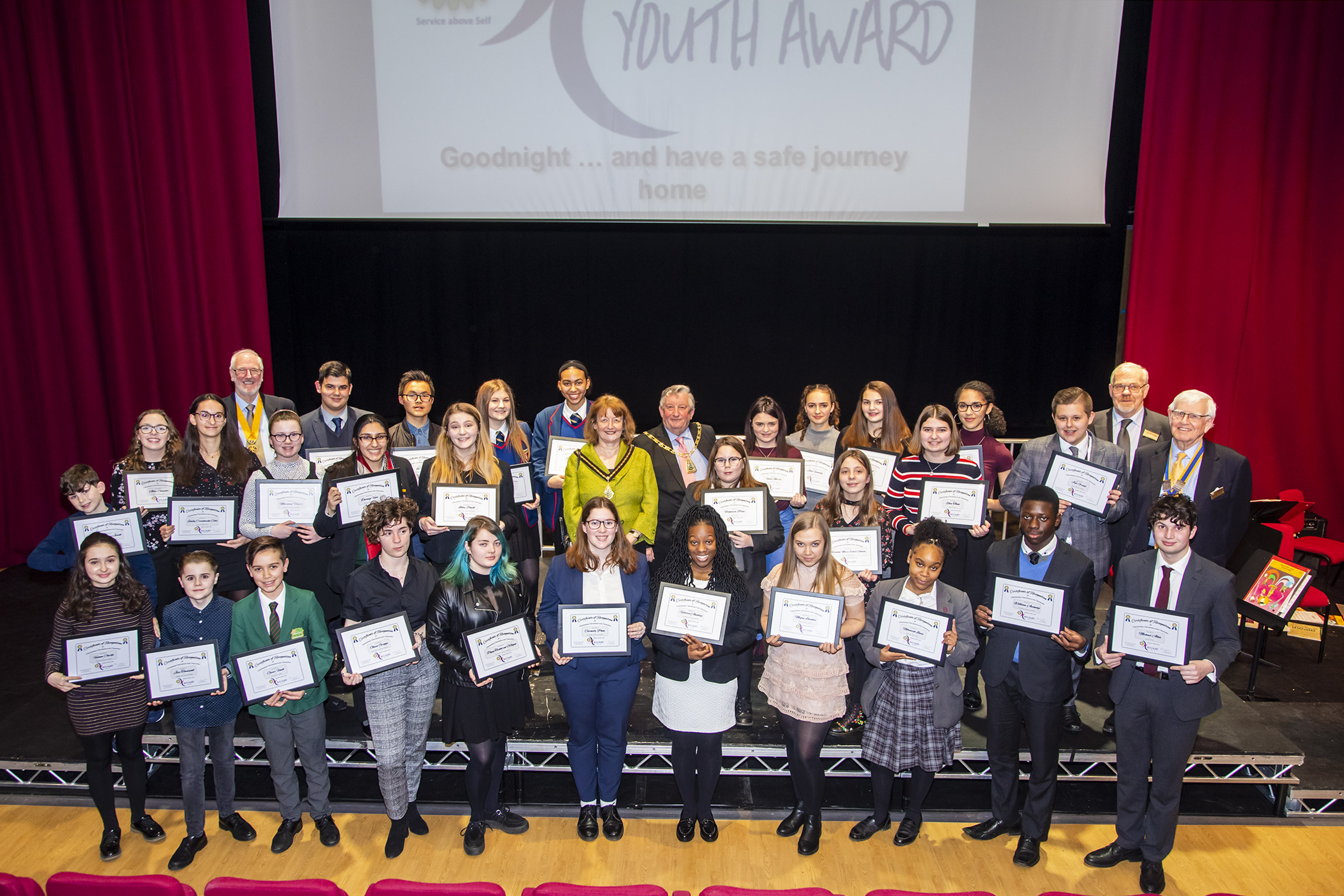 Bromley Rotary Youth Award winners 2019-20 with the Mayor and Mayoress of Bromley.
Olivia Griggs, Libby Powell and Poppy Tashkiran-O'Regan from Harris Girls Academy Bromley, who spent a month last summer helping in poverty-stricken rural Peru – with the Bromley Mayor, Cllr Nicholas Bennett.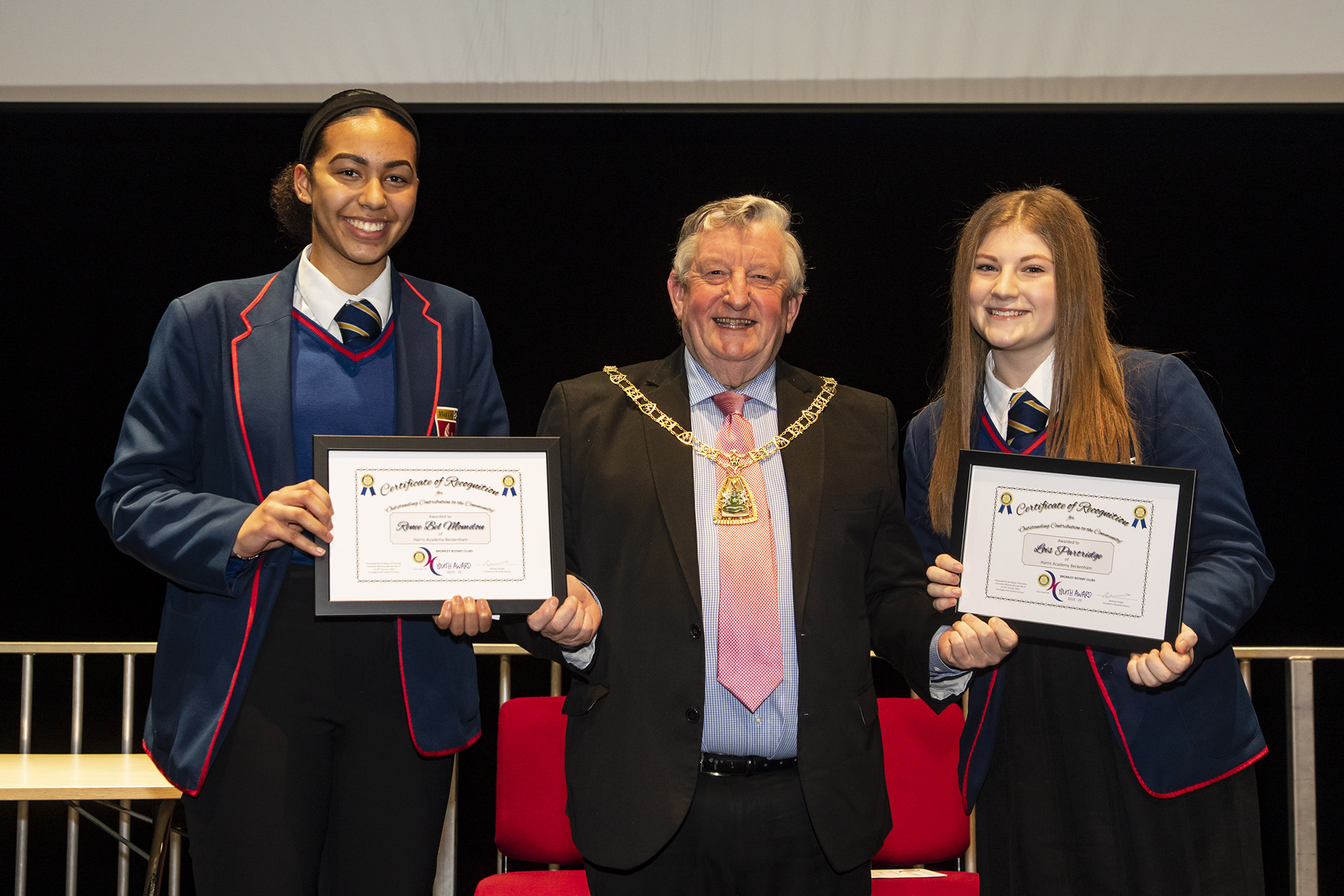 Renee Bel-Momodu and Lois Partridge are keen members of Beckenham Spa swimming club and help children and adults with learning and physical disabilities learn to swim – with the Bromley Mayor, Cllr Nicholas Bennett