OVERSEAS PROJECTS - GALA NIGHT- MEETING POSTPONED TO A FUTURE DATE.
VIETNAMESE EVENING AT THE WESTBERRY HOTEL -Fundraising event by the International Team to cover costs of the 'Bodmin Fire Appliance to Albania Project' (Organised by (TL) Peter Robinson)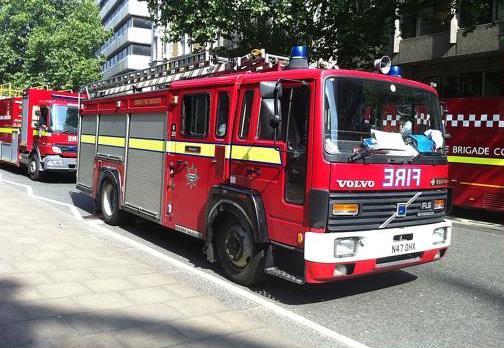 <
OVERSEAS PROJECTS - GALA NIGHT
Date changed to 26th Sept.2020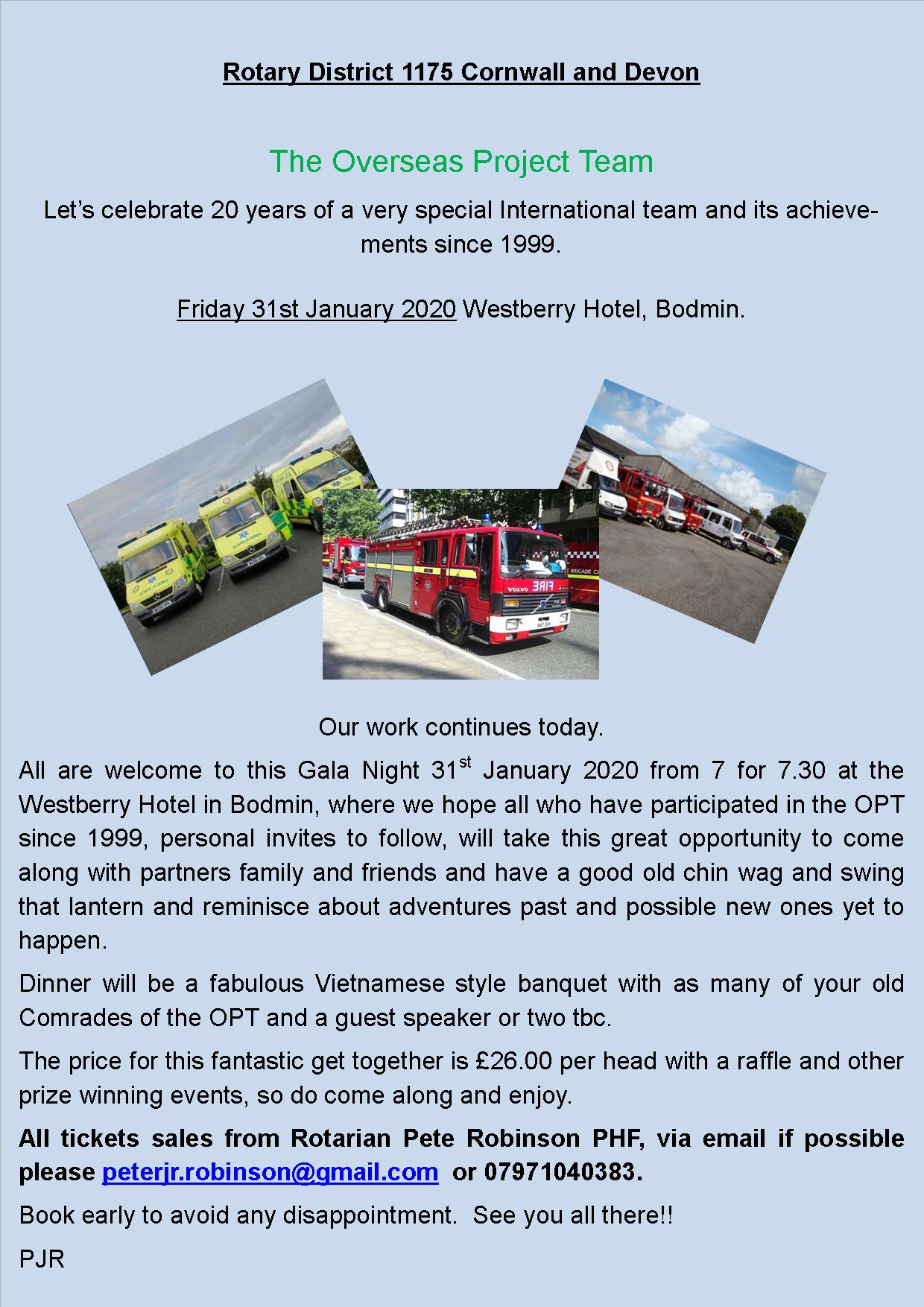 For printing select - zyGalaFlyer.pdf

< >

Further information....
It has over the years supported communities internationally from Georgia to Zimbabwe to Kosovo and Croatia and of course Albania mainly Northern Albania.
It has acquired refurbished repaired and serviced and then driven over these 43 vehicles from Cornwall and Plymouth across Europe via as many as 13 different countries into Kosovo and surrounding areas in the Balkans including fire appliances, ambulances, police cars, support vehicles and vast amounts of computers and medical equipment.
To celebrate the above we are having Gala Night 31st January 2020 We start at 7 for 7.30 at the Westberry Hotel in Bodmin, where we hope all who have participated in the OPT since 1999 will take this great opportunity to come along and have a good old chin wag and swing that lantern and reminisce about adventures past and possible new ones yet to happen.
We start at 7 for 7.30 at the Westberry Hotel in Bodmin, home of the Rotary Club of Bodmin and sit down for a fabulous Vietnamese style banquet and meet as many old Comrades of the OPT as you can and get the jokes in and do you remember when etc.
The price for this fantastic get together for hopefully of all 197 Rotarians from as many as 26 different clubs is £26.00 per head and a raffle and other prize winning events, so do come along and enjoy. All are welcome in particular anyone's partner as well. Please come along and enjoy it's a very special occasion.
See you all there and personal invites will be going out to all past OPT participants before Christmas.
We aim to have a special guest speaker and I expect a few old stalwarts will make valuable and very poignant contributions to the evening.
All tickets sales from Rotarian Pete Robinson via email please peterjr.robinson@gmail.com numbers may be limited so please book early to avoid any disappointment.
All monies raised are for the recent trip in May 2019 that was fully funded by the Rotary Club of Bodmin and other donations.
My number for any questions is 07971040383 - PJR
<
Other Facts & Figures....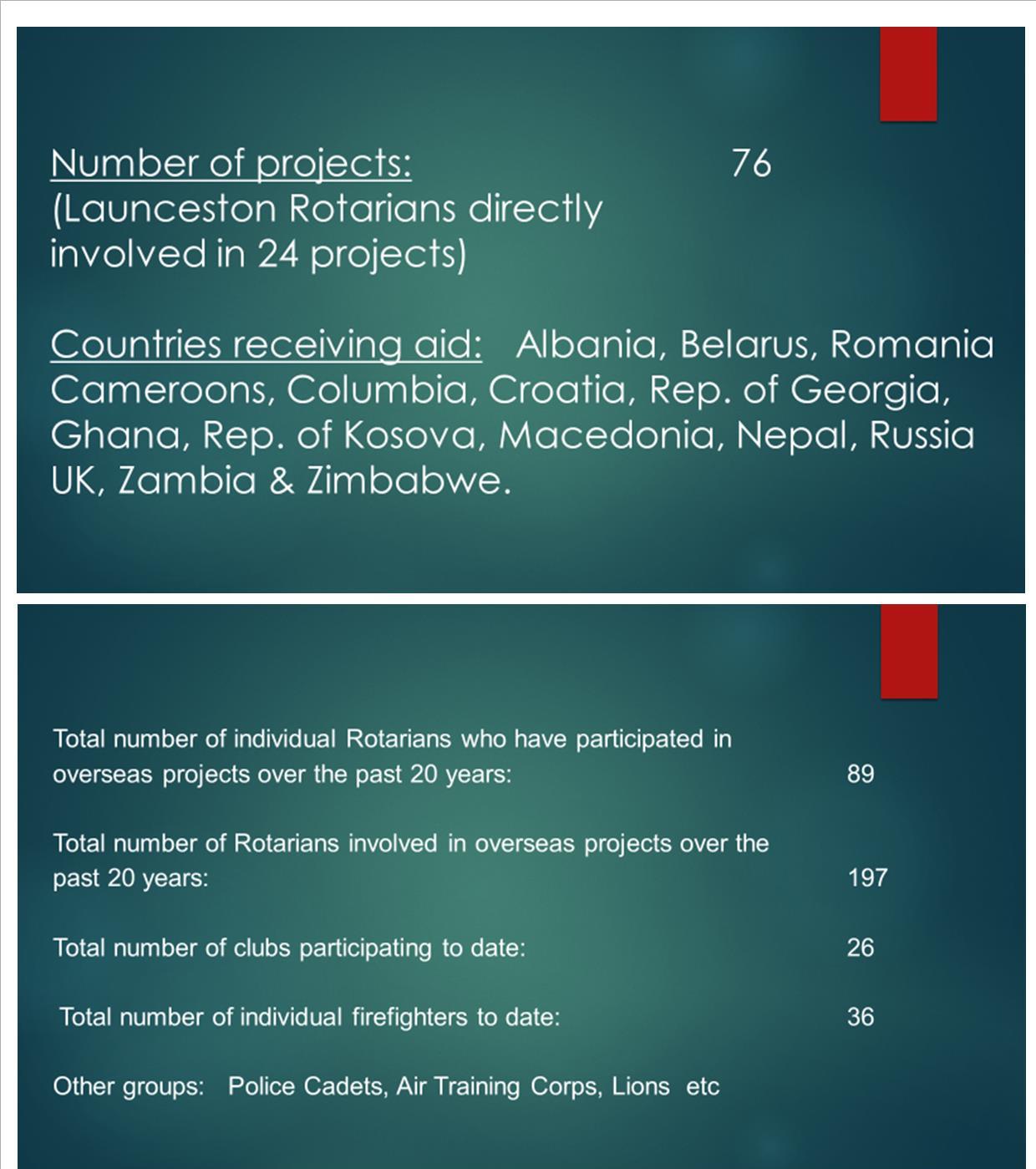 <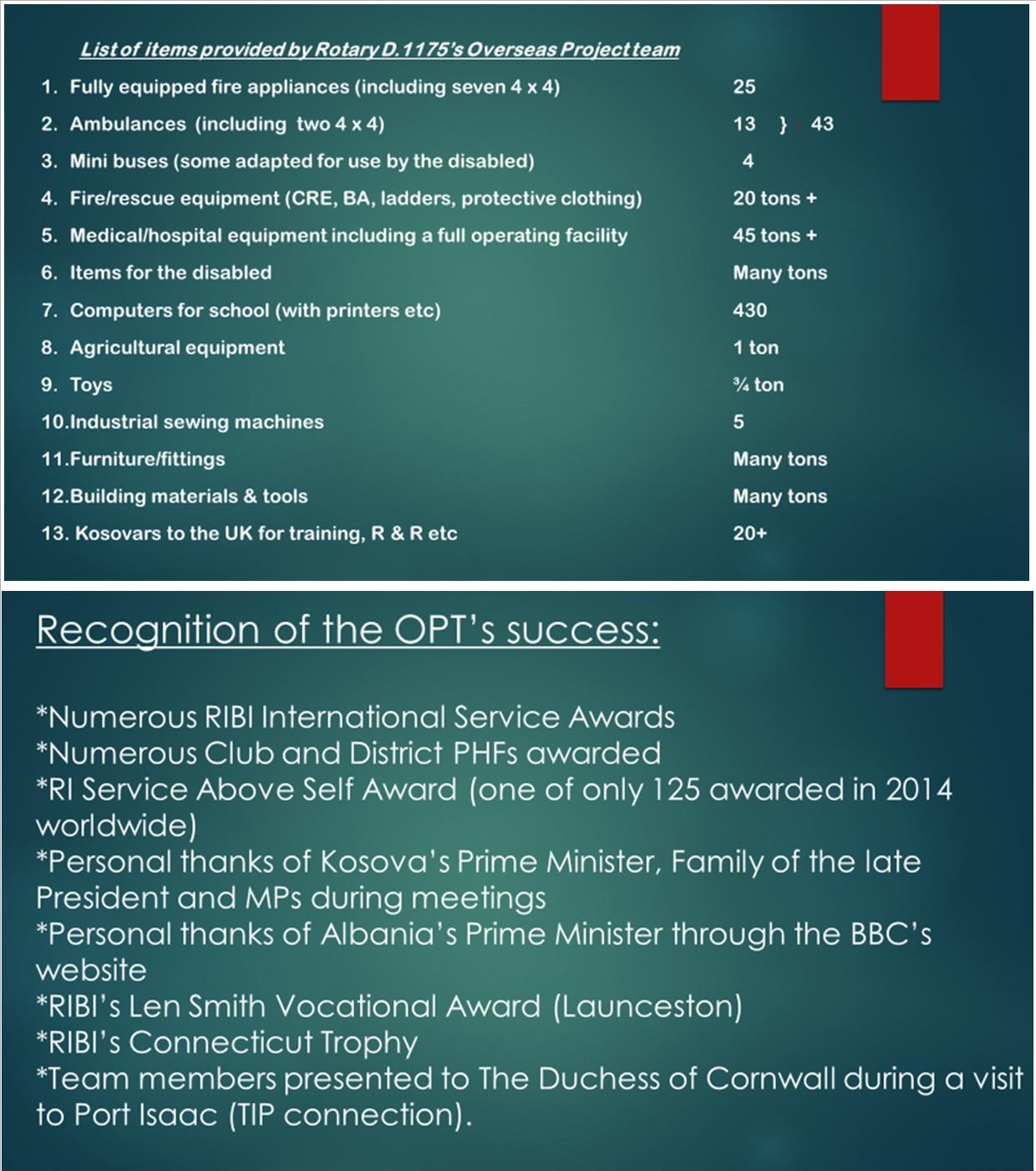 <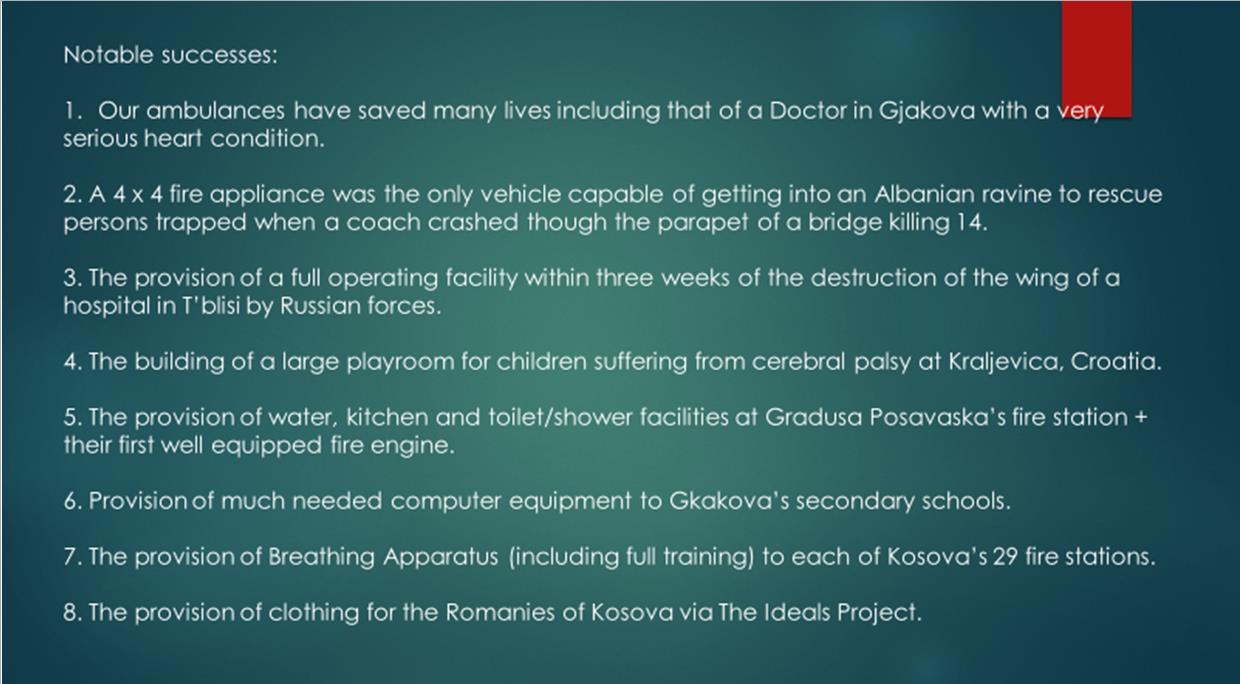 Contact Peter Robinson about this page: