Duck Race
We've changed the date of our May Bank Holiday Duck race this year because we'll be busy at the beginning of the month celebrating VE day !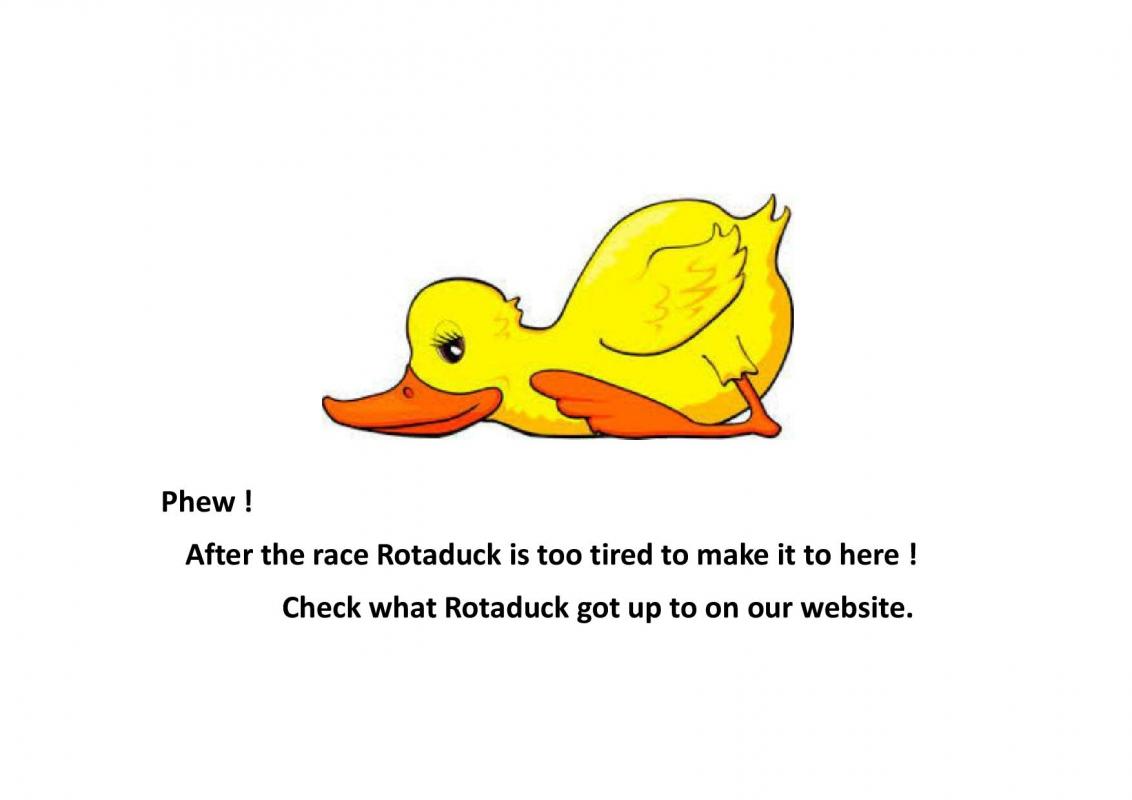 Our annual Duck race this year is later in May on the 25th when we'll turn the River Lostock yellow once again. If you've been to a previous event you'll know it's lots of fun. Rotaduck will be poppping up here and there - a brilliant opportunity to get a photograph with Rotaduck with your children or even yourself! (It's free, you just need to use your own camera or phone.)
There'll be varied stalls on the day including we hope the 'Pizza man', tombola, burgers, ice cream and of course you can buy tickets for the races as well. We'll be selling tickets in Leyland prior to the event as well, just keep a lookout for dates and venues - you might catch Rotaduck at one of them !
As well as being a fun day, our annual Duck Race supports local charities and good causes. In the past we've supported St. Catherine's Hospice, Derian House and others so we'd like to say thank you to everyone who has supported this event in the past - we hope you can make it this year

Contact Mike McNulty about this page: