For better, for worse Rotary in Hong Kong
PDG Eugene Fong Kowloon West Rotary Rotary in Hong Kong All Rotarians welcome (see details below)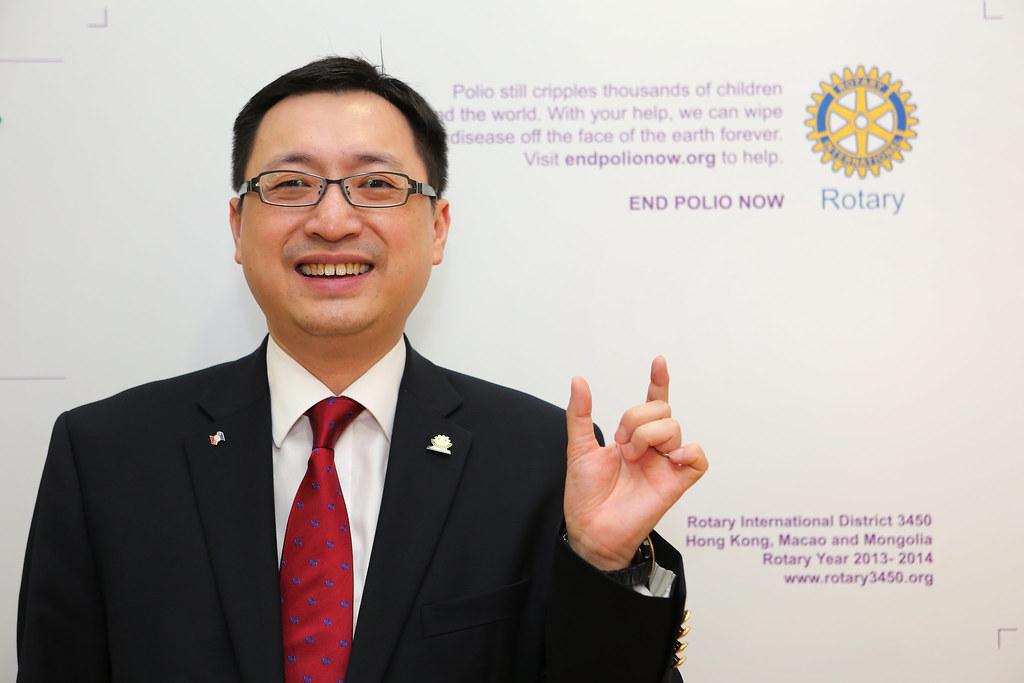 Past District Governor Eugene Fong tells us how Rotary in Hong Kong is leading through a time of change.
Eugene is the Director and Deputy General Manager of Junefair Group which specializes in buildings' electrical services.
Eugene joined the Rotary Club of Kowloon West in 2001 and served as Club President in year 2007-08. Rotary Club of Kowloon West was charted in 1961 and is the second oldest Cantonese-speaking club in the world.
Eugene became District Governor in 2013-2014, Regional Public Image Coordinator for Greater China in 2016-2019 and assisted with training of District Governor Elects in the Asia Pacific region. He has represented the Rotary International President, Gary Huang, at the District 6330 Conference (Ontario, Canada and Michigan, USA) and was awarded the Service Above Self award in 2015-16. Eugene is currently the District Youth Service Chair and the Co-Chair of THE ONE International humanitarian award.
In the area of public service, Eugene currently serves as a member of Hong Kong Government's Task Force on Promotion of VPET (Vocational & Professional Education and Training), the Family Council, the Committee on Professional Development of Teachers and Principals, Committee on Home-School Co-operation, Council on Professional Conduct in Education, the Advisory Committee of Yau-Tsim-Mong Multicultural Activity Centre, and the School Management Committee of Tuen Mun Government Secondary School. Eugene is also the Supervisor of Steering Committee of Wofoo Leaders' Network (one of the largest youth groups in Hong Kong), a school manager of Lutheran Sharon Primary School, a board member of Sai Kung Lok-Yuk Kindergarten, a member of the executive committee of UNESCO Hong Kong Association Global Peace Centre, a director of Child Development Matching Fund, a director of Child Development Initiative Alliance, the treasurer of Gifted Education Fund, an Honorary Advisor of the Y.Elites Association, an advisor of HK.WeCARE, an Honorary Advisor of Hong Kong Federation of Handicapped Youth and an Honorary President of Yau-Tsim-Mong Federation of Associations etc.
This meeting is open to all Rotarians, please contact us via the link below for joining instructions.
Contact Steve Jenkins about this page: