Message from our President Dorothy
September message from our president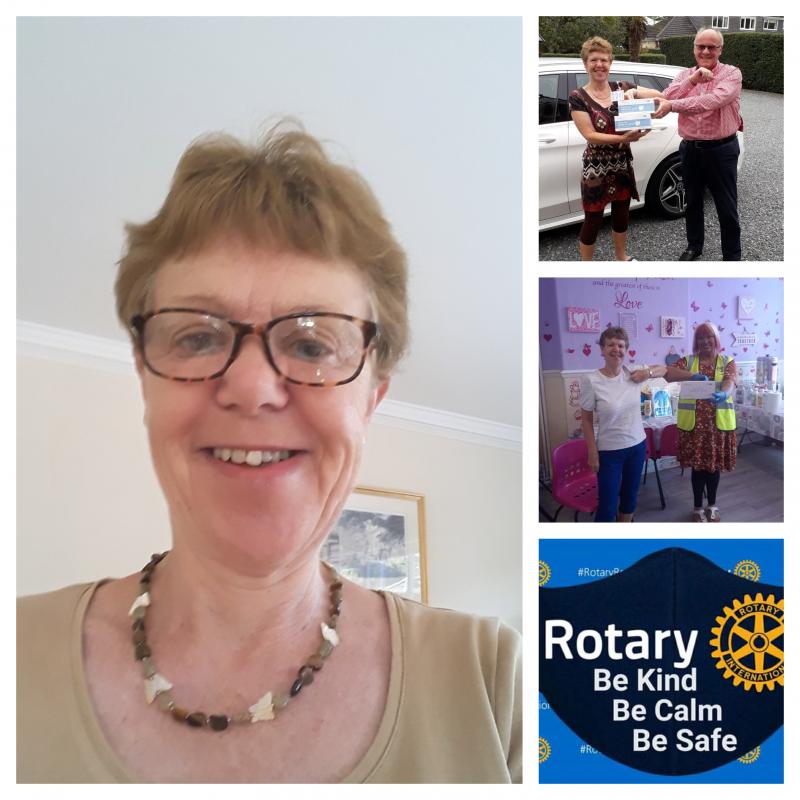 Greetings from President Dorothy
A very warm welcome to everyone logging on to our page and reading about what the club has been doing and what we have planned during this unprecedented time.
Whilst we are all adapting to a different way of life, I am pleased to say that many of our members are joining our weekly meetings on Zoom. This is not something which comes easily to some as we were not all brought up with Internet technology, and so we are mindful of those who cannot use the Internet and keep in touch with them accordingly.
In saying this, we have been fortunate to have had some very good speakers on Zoom, some letting us know how they have coped during these difficult times and other speakers who have been entertaining.
Fundraising is proving to be a challenge, not only for our club but for many others too. All of our members have been putting their thinking caps on and doing their best to come up with suggestions…..so please keep a look out on our page for our new ways forward for raising money.
One thing which we are all excited about is the launch of our first Rotary Club of Cleethorpes calendar which goes on sale at the beginning of October.
The calendar has scenes of Cleethorpes and would make a great gift for Christmas when you just don't know what to buy someone who has everything…..everything except an organiser calendar, depicting local scenes and helping those in need in the community.
Last year we had our first Christmas wreath making class which was a great success. This year we are hoping to hold this again but it will be subject to Covid safety guidelines. As long as we can go ahead with this, it will be at Peaks Top Farm so please keep a look out for further details.
The Rotary Santa Sleigh is something which so many look forward to every year. Please keep a check on this page and on Facebook for updates as to what is happening.
Most recently Peter, Hazel and myself handed out face masks to the YMCA and the Grimsby Food Kitchen, these are just 2 establishments of many which we support and proud to be associated with.
We are a very friendly club and if you feel that you would like to give something back to the community, it would be lovely to hear from you.