The R C of Skegness complete litter picks each year and the Rotakids asked if it was possible to join in.
After the children had talked to the school teachers and parents it was suggested by the children that litter picking could be a Rotakids project each year.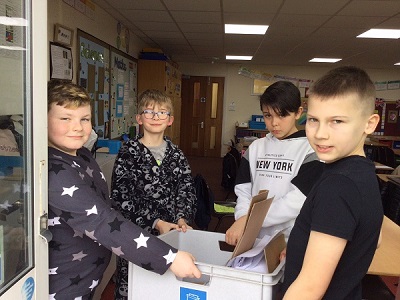 The children at one school were learning about the plastics pollution so their Rotakids decided that they needed to do something to help. They planned a meeting with members from R C Skegness at and at their Rotakids meeting they suggested that members might be able to help them in organising the activity. The children asked if we could help them source suitable gloves, pickers and finally help them with the disposal of the "rubbish" they were planning to collect.
Teachers completed the risk assessments which highlighted areas of concern but Rotarians were able to help with- children crossing roads, children in parks and open spaces needing close supervision teachers needing help with supervision issues on walks etc.
With these issues resolved -the next step
In cooperation with the teachers the children wrote letters explaining what they needed and members of the club took the letters to the local waste operatives' site to see if the company were willing to support what the school children were trying to arrange.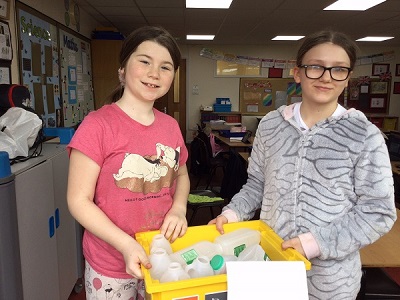 The company were delighted to have been asked and offered biffa bins to the school free of charge.
The Rotakids then contacted all the other schools Rotakids clubs to explore them joining in as well.
To everyone's delight all 9 Rotakids groups were onboard within days.
So what happened –
The children planned days when they would walk to school – suitably dressed with gloves pickers and bags. Rotarians were on hand to take excess bags etc and help supervise the walking- crossing roads etc.
When the children reached schools the discarded now collected plastic bottles were placed in the biffas.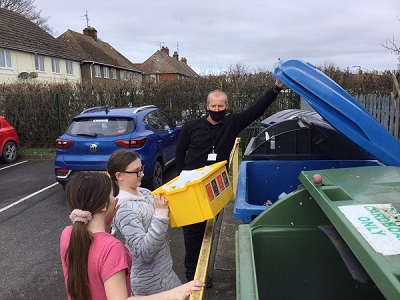 Teachers were so impressed that they agreed to take the children on walks – nature walks etc during their school day as well. The project grew and grew. Soon biffa bins were full and needed replacing within days and the project grew and went on and on.
At school assembly the children presented about how the project was working and more and more children became involved.
They outlined how they were walking to school to help the carbon footprint, clearing rubbish from public areas like parks and nature trails etc.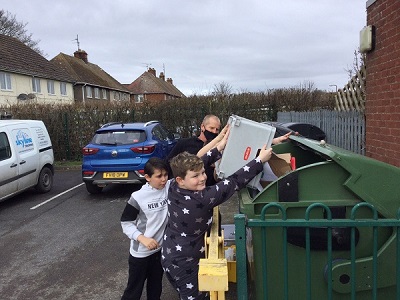 This is a Rotakids project established over 3 years ago and goes from strength to strength.
It entails, planning, letter writing, team work , public speaking, working with Rotarians, talking to newspaper reporters, radio presenters and much more.
We are proud of the children who established this and the schools are fully supportive of this each year.


This year the project was submitted to a National Rotary Competition and the result was;