Future meetings and events around the district
Yelverton - Wed 22nd August 2018 at 19.00 - 22.30 POLICE & CRIME COMMISSIONER'S OFFICE SPEAKER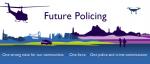 This is your opportunity to listen to what the PCC is planning in Devon and Cornwall, the possible merger with Dorset and to put those awkward questions that need answering to Mick Harrison, a key member of her team.​
Yelverton - Tue 11th September 2018 at 09.00 - 23.00 Widecombe Fair
Rotary Club of Yelverton will run the car parking for this world renowned Dartmoor fair. Come and meet Old Uncle Tom Cobbley and All!
Yelverton - Wed 12th September 2018 at 19.00 - 22.30 Speaker PROFESSOR RICHARD THOMPSON

Plastics in the Sea. Professor Richard Thompson OBE - International Expert from the University of Plymouth
Yelverton - Sat 20th October 2018 at 19.00 - 23.30 Barn Dance
Barn Dance in the Yelverton Memorial Hall
Yelverton - Mon 17th December 2018 at 18.00 - 19.00 Carol Concert
St Michael and All Angels, Princetown