Completed meetings and events 2017-2018
Thu 15th March 2018 Community: John Boyd 'My Rotary Journey'

Thursday, 15 March 2018, 18.30
Thu 8th March 2018 Business Meeting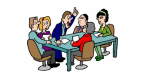 Thursday, 8 March 2018, 18.30
Thu 1st March 2018 Meeting Cancelled due to Weather
Thu 22nd February 2018 Informal Meeting
Thu 15th February 2018 .
read more...
Thu 8th February 2018 Jim Findlay - Tay & Earn Trust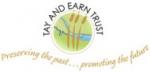 Talk by Jim Findlay; Project Management & Consultant, Tay & Earn Trust. Thursday 8 February 2018
read more...
Thu 1st February 2018 'Social Media Expert' – David Robertson
Thu 25th January 2018 Burns Supper - Aytoun Hall (No meeting at Golf Club)
No Meeting at golf Club - see Burns Supper, Aytoun Hall
Thu 18th January 2018 Amy Sinead Moran - Photographer: 'A Different Perspective'

An Evening of Photography with Amy Sinead Moran - Thursday 18 January 2018
read more...
Thu 11th January 2018 Buffet, Business & Committees + Review
Thu 4th January 2018 NO MEETING
Thu 28th December 2017 NO MEETING
Thu 21st December 2017 Christmas Fellowship - Meal Only
Thu 14th December 2017 Christmas Party
Thu 7th December 2017 Club SGM
Thu 30th November 2017 Dr Jim Grant - Antiques Road Show Quiz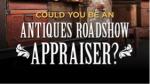 Thu 23rd November 2017 Alan Perera - Film Night
read more...
Thu 9th November 2017 Bravo Nyamudoka - Growbiz

read more...
Thu 2nd November 2017 NO MEETING - Club 'Scatter Week' - Golf Club Closed for Dinner Thursday 2 November
Thu 26th October 2017 Bill Tillstone - CSI Reality
read more...
Thu 19th October 2017 Dot White - Job Talk
Thu 12th October 2017 Sponsors' Evening
Thu 5th October 2017 Business
Thu 28th September 2017 Susan Ross - PSQ Challenge
Thu 21st September 2017 RYLA Students & Malawi Presentation
Thu 14th September 2017 District Governor - Graeme Archibald
Thu 7th September 2017 Business
Visit from Inner Wheel President Kate Torkington
read more...
Thu 31st August 2017 Strathearn Cheese Company
Thu 24th August 2017 Steven Broad - 'Stirling Orchestra'
Thu 17th August 2017 Martin Versteeg - 'Dunning Camel
Thu 10th August 2017 Buffet, Business & Committees
Thu 3rd August 2017 Summer Fellowship - Meal Only
NO FORMAL MEETING
Thu 27th July 2017 Summer Fellowship - Meal Only
NO FORMAL MEETING
Thu 20th July 2017 Summer Fellowship - Meal Only
NO FORMAL MEETING
Thu 13th July 2017 Summer Fellowship - Meal Only
NO FORMAL MEETING
Thu 6th July 2017 Social BBQ at Preston Park
NO MEETING at GOLF CLUB
future
calendar
district events
local events