Completed meetings and events 2013-2014
Thu 19th June 2014 Speaker Dr Linda Watts
A talk on the History of the Cleveland Swimming Pool by Dr Linda Watts.
Grace: Mike Spragg
Host: Mike Richards
read more...
Thu 22nd May 2014 Club Assembly
Club Assembly, all member's are asked to attend.
Grace: Charles Hayward
Hosts: Peter Mills and Michael Wood
Thu 8th May 2014 Speaker Sir Graham Watson MEP
Talk by Sir Graham Watson MEP about life as an MEP.
Grace: Andrew Bragg
Host: Thomas Blaettler
Thu 24th April 2014 Wine Tasting
Wine Tasting and a light supper at the Great Western Wine shop in Bath.
Thu 3rd April 2014 Speaker Nigel Huxley
Talk by Nigel Huxley, Branch Manager of Waitrose Bath, about Waitrose.
Grace: Ivan Street
Host: Brian Archer
Thu 20th March 2014 Speaker Maggie Steel
Talk by Maggie Steel about the Precious Sisters and their work in Kenya.
Grace: Brian Archer
Host: Malcolm Chatwin
Thu 6th March 2014 Speaker Yvonne Brunton
Talk on Dorothy House by the charity's Community Fundraiser Yvonne Brunton.
Grace: Val Mason
Host: Averil Armstrong
Thu 27th February 2014 Speaker David Zein
Talk by David Zein about Lebanon.
Grace: Debra Galloway
Host: Ivan Street
Thu 20th February 2014 Speaker Geoffrey Carr
Talk by Geoffrey Carr on the loss of the RMS Titanic.
Grace: Tim Westbrook
Host: Brian Archer
Thu 6th February 2014 Avon Valley Railway
Visit to Avon Valley Railway for guided tour and dinner with talk by David Cole.
Thu 30th January 2014 Herschel Museum
Visit to Herschel Museum for a guided tour followed by dinner at the Victoria Park restaurant.
Thu 5th December 2013 Speaker - Peter Goodchild
Talk by Peter Goodchild on JS Fry & Co Grace: Tony Duce Host: Roland Adamson
Thu 21st November 2013 Speaker - Tim Luard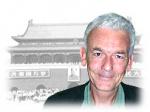 Talk by Tim Luard, 'Escape from Hong Kong' Grace: Simon Bush Host: Mac Place
Thu 7th November 2013 Speaker Meeting
Talk by Peter France, CEO, about Rotork plc. Partners are welcome to attend.
Grace: Averil Armstrong
Host: Nigel Cockburn
Thu 17th October 2013 Speaker Meeting
Talk by Lisa Whitehouse on Education of Nepalese Children
Grace: Jan MacKenzie
Host: David Hill
Sat 5th October 2013 French Evening
French food and wine with Malcolm at home in Freshford.
Thu 19th September 2013 Speaker Meeting
Visit from Brian Kirkup, District Governor
Grace: Ken Jefferies
Host: Peter Hopwood
Thu 5th September 2013 Visit to Farleigh House
Visit the home of Bath Rugby for a guided tour.
Thu 29th August 2013 Vocationals
New member vocationals
Grace: Mac Place
Host: Jeremy Holmes
Thu 22nd August 2013 Bath Racecourse collection
Collection from 12:00, no evening meeting.
Thu 1st August 2013 Bath Trams & Tramshed
Speaker: Steven Montgomery
Grace: Nigel Cockburn
Host: Val Mason
Thu 25th July 2013 Sports evening with partners at Victoria Park
Bowls and Crazy Golf
Thu 18th July 2013 Three Ways School
Speaker: Julie Dyer, Headmistress
Grace: Bob Copperman
Host: Ian Pegg
Tue 9th July 2013 Mint Room Quiz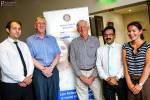 Indian Dinner and Quiz for members and guests
read more...
future
calendar
local events