Completed meetings and events 2015-2016
Thu 23rd June 2016 Guest Speaker

ADG Peter Wragg talks about the rotary Polio Immunisation Project
read more...
Thu 16th June 2016 Guest Speaker

Naomi Pendle talks about her experiences in Southern Sudan
Sun 5th June 2016 Garden Party
A garden party hosted by Malcolm and Elizabeth at their home Abbotsleigh in Freshford.
Thu 19th May 2016 Guest Speaker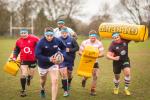 Mandy Gardner talks about the Bath Rugby Foundation
read more...
Thu 3rd March 2016 The Fair Trade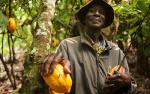 Talk on The Fair Trade by Lynsey Wright
read more...
Thu 18th February 2016 Ben Howlett MP

Talk by Ben Howlett, MP for Bath
read more...
Thu 28th January 2016 Andrew Davies - Headmaster Beechen Cliff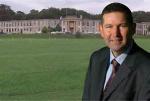 Talk by Andrew Davies, Headmaster of Beechen Cliff School
read more...
Thu 7th January 2016 VSO in Nigeria

Talk by Samantha Holden on her work with VSO in Nigeria
read more...
Thu 17th December 2015 Christmas Dinner

Traditional Christmas Dinner at the Lansdown Golf Club with partners and guests
Thu 3rd December 2015 Captain Dan Conley

Talk by Captain Dan Conley about his time as a submariner in the Royal Navy
read more...
Thu 19th November 2015 Simon Weston

SIMON WESTON OBE - Hero of the Falklands War, his Life and Story
read more...
Thu 22nd October 2015 Avon and Somerset Police

Talk about our local police force by Sue Mountstevens, Avon and Somerset PCC
Thu 1st October 2015 Talk on Rutland Water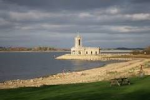 Talk by Richard Adams about Rutland
read more...
Thu 24th September 2015 Diana White - Jane Austen in Bath
Diana White will give a talk on Jane Austen and her time in Bath.
Thu 17th September 2015 Visit to Radstock Museum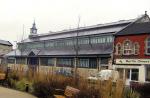 Visit by members and partners to Radstock Museum with a meal at the King William IV in Tunley afterwards.
read more...
Sat 12th September 2015 GWAAC Collection at Morrisons

Collection by members at the entrance to Morrisons supermarket on London Road in Bath
Thu 3rd September 2015 John Whiting

Talk by John Whiting on Simplification of UK Tax
read more...
Thu 20th August 2015 Guided Tour of Bath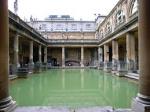 Walking tour of Bath guided by one of our club members
Tue 14th July 2015 Mint Room Dinner and Quiz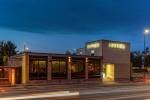 Dinner at the Mint Room in Bath followed by a quiz.
read more...
Sun 5th July 2015 Bike Bath Sponsored Cycle Ride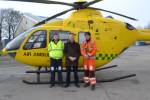 The Crew of the GWAAC Helicopter
read more...
future
calendar
local events