Completed meetings and events 2019-2020
Thu 10th October 2019 Insights on the Horstman Group

Ian Pain CEO of The Horstman Group will talk about the Group which provides time and tested design and manufacturing capabilities in innovation, product development manufacture and defence project management. Held at Lansdown Golf Club
Thu 26th September 2019 "Bringing Back the Sun"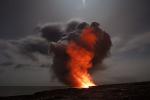 The meeting will be at Landsdown Golf Club. A fascinating insight by John Spragg on extinguishing oil fires in Kuwait after the Gulf War , including the film "Bringing back the sun".
Thu 19th September 2019 VISIT to OAKHAM TREASURES

A homespun museum of retail and farming history. All welcome to come on the visit, using your own transport Oakham Treasures are at PORTBURY, nr Bristol BS20 7SP. Please arrive for 10.30. A cafe is on site
Thu 12th September 2019 Insights into the work of the Peggy Dodds Centre
RACHEL BURNS from the Peggy Dodds Centre speaking to the club about their work providing companionship to dementia sufferers. Members help with the maintenance of the centre's building and garden. Meeting will be at the Bath and County Club
Thu 29th August 2019 Insights into Child Protectiom
SAMANTHA CHAPMAN - , who is the President of the Inner Wheel Club of Bath, will be speaking to Club on her career as a Social Worker in Child Protection. Meeting will be held in the Bath and County Club
Wed 21st August 2019 VISIT to CHAVENAGE HOUSE near TETBURY
VISIT to CHAVENAGE HOUSE near TETBURY
The guided tour 2.15 pm for 2.30 start will be by a member of the Lowsley-Williams family, owners of the estate, lasting about two hours which will be followed by tea. The tour costs £10 each and the tea £6.50 each.
Thu 1st August 2019 Sports evening
Another great sports evening at Victoria Park. Meet ground floor of Pavilion, sports side. Come and test your skills in crazy golf, tennis, and may be beach volley ball. Followed by dinner in the Pavilion
Wed 24th July 2019 VISIT to the BISHOP'S PALACE GARDENS in WELLS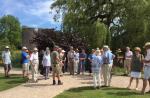 Beginning at 2.30 pm in WELLS , on market day– followed by an invitation to a cream tea at Maggie Steel's home in Wedmore.
Thu 11th July 2019 Minor Spas of Bath - Chris Pound

Held in the Hilton Hotel.
Chris Pound is an architect, town planner, writer and a World Heritage expert. He is the author of "A Verye excellent treasure- values of the Bath Spa resort" also the author of "The Genius of Bath".
future
calendar
local events