Completed meetings and events 2016-2017
Thu 8th June 2017 NEESIE
Noreen Khan describes what drove her to creating NEESIE. NEESIE helps single mums realise their hopes and develop their skills to increase their and their child's life chances.
Thu 8th June 2017 Presentation of cheque to Manorlands
Harriet from Sue Ryder, Manorlands, came to breakfast to collect a cheque for £1200, money raised from a collection at Harden Garden Centre. Our thanks to all the generous people who shop there.
Thu 8th June 2017 Presentation to the Storehouse
We were delighted to present Juli with £800 for the Storehouse. The funds were raised at the recent Sheep Stakes night held at Northcliffe Golf Club
Thu 1st June 2017 Bradford Toastmasters
Philip Cavalier-Lumley explained how and why he got involved in Toastmasters. Everyone is welcome to go along to the meetings, find out what they do. A great way to increase your self confidence.
read more...
Thu 11th May 2017 The Cellar Trust

Andrew McCarthy Head of Fundraising and Development told us about the work of the Trust with people with mental health problems. They try to eventually get people into work and run 4 work areas in retail, catering, joinery and gardening.
Fri 5th May 2017 Sheep Stake Race Night

Join us at Northcliffe Golf Club for a fun night. Only £10 includes supper. All profits to the Storehouse, Bradford, feeding the community through food donations.
Thu 4th May 2017 Saltaire Arts Trail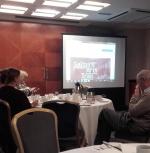 Our very own Rotarian June Russell explained how the Arts Trail is organised and talked about the people who opened their houses in the UNESCO village to showcase art to hundreds of visitors over the Bank Holiday weekend.
Thu 27th April 2017 Helen Verity from The NSPCC. 

Helen talked to us about Childline, started by Esther Rantzen in 1986. Helen's talk was very moving and we were all shocked by the numbers of children seeking help every month.
Thu 6th April 2017 President Elect Roland
President Elect Roland Clark discusses his vision for next year with the club.
Tue 14th March 2017 Manorlands and Woodbank Garden Centre

The picture shows President Caroline Murie with Sally Corry of Woodbank, Harriet Wood from Manorlands, Rtn Dennis Child, President Allen Davis of Shipley Rotary Club and Manorlands supporter Keith Hebden
Thu 2nd March 2017 Nightstop

Corinne Campbell from Nightstop gave us a very moving and inspirational talk about how her organisation works with volunteers to enable young homeless people to get a bed for the night and the support they get to enable them to find somewhere to live.
Thu 23rd February 2017 Raising money for Marie Curie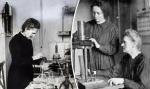 We presented a cheque to Selina Lodge from Marie Curie for £500. We had raised the money at the Christmas 2016 collection at ACW.
Wed 22nd February 2017 Helping out victims of the 2016 floods
Rotarian Dennis Child presents a cheque for £3000 to Martyn Weaver, Vicar of All Saints Parish Church in Bingley, for damage sustained in the Boxing Day 2015 floods. This is money from the Rotary District fund raised to help people and organisations who
Fri 3rd February 2017 Call my Quaff #3

Come and join us for fun, food and wine tasting on Friday 3rd February at the Midland Hotel. Bring your friends and family. Hope to see you there.
Fri 3rd February 2017 Call my Quaff #3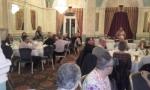 Great night with Martinez WInes at the Midland Hotel with over 70 people attending. Proceeds to go to the Gambian School Trust and the Rotary Charity to eradicate Polio from the world.
Thu 26th January 2017 Craig Burton, Rotarian through and through

At this extra special meeting we honoured one of our founder members, Craig Burton, and presented him with a Paul Harris Fellow for his dedication and promotion of Rotary throughout the world. Well done Craig!
Thu 12th January 2017 Membership, think laterally!

Kevin Grogan, who leads the Membership Development and Retention team for district 1040, came to talk to us about different ways to grow our club and how to think differently about how we do it. Great ideas Kevin, thanks.
Thu 5th January 2017 Branwell Bronte

Another brilliant talk from our very own Rotarian Jan Lee about the bicentennial year for Branwell Bronte, riveting, well done Jan.
Thu 8th December 2016 Spice up your life with Rahila
Rotarian Rahila shares her expertise of cooking with spices. The event will be held at the Storehouse, Caledonia Street, Bradford. More information to follow.
Thu 24th November 2016 Rotary Cochin International

Rotarian Navin Bose came to our club to tell us a little about the work of his club Cochin International in southern India. He also reinforced the wonders of Rotary and the way Rotarians pull together and get things done wherever they are in the world.
Thu 17th November 2016 Bradford Community Soup

Come along to the Storehouse, Caledonia Street for the next Community Soup, 7pm start.
Thu 3rd November 2016 Cecil Green Arts

Harry Kingham from Cecil Green Arts came to speak to us after we heard him make a "pitch" at our Community Soup Events. He told us about the amazing huge puppets and lanterns that are made by people from different communites for all sorts of events.
Thu 20th October 2016 Twitter for beginners.

Rotarian Juli enlightened us on the intricacies, the enormous potential and the possible pitfalls of using Twitter to promote Rotary.
Thu 13th October 2016 Charter Evening

70 Rotarians and guests joined us to celebrate our 23rd year as a club. Special guest speaker was John Thirwell, film maker, journalist and broadcaster.
Thu 29th September 2016 Paul Breeze Award

Rebekah Hinton spoke to us about her planned travels to do charity work in Bolivia through Latin Link. She will be working with vunerable women and children. We are supporting her with a grant from the Paul Breeze award
Thu 22nd September 2016 Action for Children

Catherine came to the club to raise awareness of Action for Children and the scope of work that they do. They have also started to run a number of Children Centres in the area.
Thu 8th September 2016 Robert Morphet

Rob, District Governor Elect, gave us a fascinating insight into how and why he wanted to have a career in the funeral service. He also suprised us at how diverse his job is.
Thu 25th August 2016 Dr Raj

Dr Rajeswaran who is a Consultant physician (obesity, diabetes and endocrinology) spoke to us about the holistic approach that is needed for a healthy body. He is a director of Simplyweight. We will be inviting hime back - very interesting.
Thu 18th August 2016 Poetry and verse

Our very own Sergeant at Arms treated us to a wide range of poetry and verse before inviting others to share their favourites. A great way to start the day.
Thu 11th August 2016 BYDP, Bradford Youth Development Project

Zahida Hussain paid us a visit to talk to us about the amazing work BYDP do with young people in Bradford,
Thu 4th August 2016 Saltaire, World Heritage Site

Helen Thornton, World Heritage Site Officer talked to us about the intricacies of looking after such a site and the production of a business/action plan which was very much a working document.
Thu 21st July 2016 David Sowden

David came to talk about his life in the Police Force in Bradford during the 60's. He does wonderful work with scouts in Bingley and was recently awarded an MBE for his services for young people..
Thu 14th July 2016 Marie Curie

We had pleasure in presenting a cheque for £250 to Marie Curie. Sharon Link came to collect the cheque and to give us an update on the clinics which run at the centre. A unique project involves making reminiscent books.
Thu 7th July 2016 The hand over, meet our new President

Gary Peacock summed up his successful year as President and handed over to the new President Caroline Murie. Caroline outlined her exciting plans for the new year. Assistant Governor, Manoj Joshi from the Rotary Club of Bradford gave his support.
future
calendar
district events
local events