Completed meetings and events 2017-2018
Thu 17th August 2017 Bradford Soup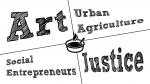 Come along and enjoy something to eat and drink, listen to a couple of pitches from local community groups who are looking for a small amount of seed funding. A great time to chat and share delicious food which would have gone for landfill.
Thu 17th August 2017 Rosie returns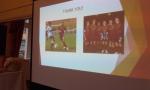 Rosie came to see us in 2015 as a teenager who loved to play football.  She needed a small amount of funding to help with getting some football kit.  What a difference 2 years makes.  She came back to say thank you and to give an update.
Thu 3rd August 2017 Swan Songs

Ben 'Buddy' Slack is doing an independent project called Swan Songs' at the Marie Curie hospice which is really interesting.  He is meeting with patients and sometimes carers and they work together to write and produce a song which he then records.
Thu 27th July 2017 SHINE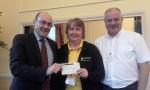 Kathe Boghal gave us an update on the work of SHINE. Rotarian Dave West raised £750 for the charity and a cheque was presented to Kathy.
Sat 22nd July 2017 Bingley Show Rotary Showcase

G10 joined forces and showcased many aspects of Rotary at the Bingley Show.
Thu 13th July 2017 Interactors from Belle Vue Girls' School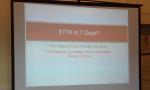 Three representatives from the Interact Club based at BVG School gave an excellent presentation and explained their fundraising ideas and how the money raised helped the young people in Gambia attend a school nearer to them.
Thu 6th July 2017 A new year, a new President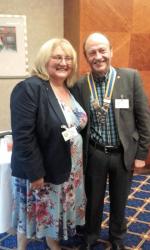 Caroline hands over the reins to Roland. We wish him a fantastic year and hope he achieves all he wants to do.
Thu 6th July 2017 A Paul Harris for Juli

At our handover meeting outgoing President Caroline surprised and delighted Rotarian Juli with a Paul Harris Fellow for all the amazing work she does within the Bradford Community - well deserved Juli.
future
calendar
district events
local events