Completed meetings and events 2018-2019
Fri 12th April 2019 Wine and Cheese Pairing

Join us at Kala Sangam and enjoy and evening of wine and cheese pairing with David Lawson of Chez Vin Otley
read more...
Thu 11th April 2019 Bradford Buildings Preservation Trust

The Trust's objective is to restore unused and derelict historic buildings – listed or unlisted – in the Bradford area and where possible, return them to viable new uses.
Thu 4th April 2019 National Science and Media Museum

Thu 28th March 2019 Bloomin Buds Theatre Company

Company
Bloomin' Buds Theatre Company is a social enterprise which aims to improve access to opportunity and to the arts for people from lower and working class backgrounds.
Thu 21st March 2019 HALE
HALE (Health Action Local Engagement) is an established healthy living charity based in Bradford since 2003.l
Thu 14th February 2019 The Brick Man

Very interesting talk about bricks.
Wed 6th February 2019 Chocolate Heaven

Thu 31st January 2019 Science and Media Museum
Find out about the events that are available at the museum and they collaborate with other museums around the world
Thu 24th January 2019 Prostate Cancer

My main charity for this year is to raise money for Prostate Cancer UK Research.
Thu 17th January 2019 Walking the Camino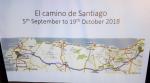 Can you spot the Rotary rondel in one of the pictures??
Thu 27th December 2018 No Meeting
Please note there will be no Rotary meeting on 27th December 2018
Thu 20th December 2018 A A Dhand
A A Dhand is a British-Asian crime-writer. He was raised in Bradford and spent his youth observing the city from behind the counter of a small convenience store.
Sat 15th December 2018 Bucket Collection at Woodbank Garden Centre Harden
We are collecting for Manorlands on the weekend of 15th and 16th December - watch out for the Super Heroes.
Thu 13th December 2018 CWMT
CWMT Charity Charlie Waller Memorial Trust, Depression can be treated – talking about it is the first step.
Thu 6th December 2018 RYLA

Shannon told us about her week of RYLA earlier in the summer. Lucy Hodgson organiser of RYLA presented at our breakfast meeting alongside Shannon.
Sat 1st December 2018 Bucket Collection on 1st & 2nd December ACW

Collecting for Marie Curie and other Rotary Charities at ACW on 1st & 2nd December - the Super Heroes in Action
Thu 29th November 2018 For Inn Churches
few of us gathered at the Storehouse to pack up a selection of toiletries for people of Bradford who have nowhere to sleep but could find a bed provided by Inn Churches.
Thu 29th November 2018 Dave's Long Walk

Rotarian Dave walked quite a distance, in atrocious conditions in Scotland to raise money for Prostate Cancer, this is his story.
Sat 24th November 2018 Blood Pressure testing in Boots Broadway Bradford

We have teamed up with HALE, a Shipley based charity to carry out blood pressure testing for free at Boots in the Broadway Shopping Centre.
Sat 17th November 2018 Rotary Young Chef
Finlay did very well in the competition and is hoping to come back next year. He was awarded a certificate as he came runner up and got some great feedback as to how he had got on in the competition.
Thu 15th November 2018 Bradford Soup, The Storehouse, 110 Caledonia Street, BD4 7BQ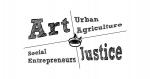 The aim of Bradford SOUP is to change local communities for the better by bringing together members of your community to pitch their ideas for improving our city - from art to social entrepreneurship, from urban agriculture to justice.
read more...
Tue 13th November 2018 Curry Night in aid of the Gambian School Trust

64 people came together to raise money for a Solar Powered well in Jamwelly, Gambia. We had applied for a Rotary Foundation Grant which we got so we are now very close to match funding the £1000 we were awarded. Thanks to everyone who contributed.
Wed 24th October 2018 World Polio Day

Bradford City Centre turns purple for World Polio day
Thu 18th October 2018 John Pennington
John Pennington talks about his connection to the Midland Hotel
Thu 11th October 2018 Bronte's 25th Charter

We had successful night for our 25th Charter celebrations . Keynote speaker was David Wilson, Director of Bradford UNESCO City of Film where he represents the city on an international level as part of the UNESCO Creative Cities Network.
Thu 11th October 2018 Charter Night no morning meeting
It is our 25th Charter to be held at the Midland Hotel from 6.30pm. Please note there will be no morning meeting.
Thu 4th October 2018 Leeds & Bradford Chamber of Commerce
Sandy Needham will come and give us an update about the work of the Chamber of Commerce.
Thu 27th September 2018 Bradford's Homeless

Rotarian Juli explains to us what is happening to support Bradford's homeless people.
Thu 20th September 2018 New Rotary Club in the making
Phoenix and new Rotary Club starting out in the centre of Leeds.
Thu 6th September 2018 The Bradford Bid

For those who could not make this morning's meeting you missed a treat. Ian Ward Broadway Manager gave a very inspiring talk about his life to date, how he got to Bradford in March 2016 and how he formed a development group which instigated the Bfd Bid.
Thu 30th August 2018 Dave and his big walk for Prostate Cancer

Rotarian Dave is setting off again for one of his solo long walks this time in Scotland and he is raising money for Prostate Cancer.
Thu 23rd August 2018 Volunteer Bradford

Thu 16th August 2018 White Ribbon Group

See their website for details of how to be involved https://www.whiteribbon.org.uk/
Thu 9th August 2018 Ben Mussanzi
Ben is from the Congo
Thu 26th July 2018 Foundation and the solar well, Rotarian Richard
Sat 21st July 2018 Bingley Show

Busy fun day at Bingley Show. Rotary Clubs from Bradford, Shipley, Keighley and Haworth came together to raise awareness of what we do both locally and internationally.
Thu 19th July 2018 Hale our partners for Stoke Awareness Blood pressure testing

Thu 12th July 2018 Claire Bennett from Common Purpose

We were lucky to have Claire Bennett, Operations Director at Common Purpose, talk to us about this organisation, an innovative leadership programme formed in the UK in 1989 which now operates globally. The programmes are based on the idea that cross‑bou
Wed 11th July 2018 Council Meeting at the Midland
Thu 5th July 2018 Going to the Gambia - our trip explained
future
calendar
district events
local events