Completed meetings and events 2017-2018
Thu 12th October 2017 Council meeting
Discussing future plans
Fri 6th October 2017 Quiz Night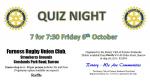 Our popular Quiz Night returns
Thu 5th October 2017 Business meeting
Discussing upcoming events
Wed 4th October 2017 Volunteering Fair
The Forum is hosting a Volunteering Fair where we hope to have a presence supporting President John
Thu 28th September 2017 Barbara Harris, speaking about X112 bus service

The determination of a community to retain a local bus service.
Sat 23rd September 2017 Coffee Morning
Dalton
Thu 21st September 2017 Out in the community

Meeting to be held at Dalton Cricket Club
Thu 14th September 2017 Council Meeting
Planning future events
Sun 10th September 2017 Tour de Furness
Marshalling for this event run by the Rotary Club of Furness
Sat 9th September 2017 Barrow Market Stall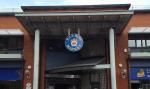 President John will be promoting our Club - other members please join him to spread the word
Thu 7th September 2017 Dick Johnson AG will be joining us for our business meeting
Business meeting
Sun 3rd September 2017 BBQ
Pauline will be hosting her annual summer BBQ
Sat 2nd September 2017 Medieval Fayre
Marshalling at Furness Abbey for the Medieval Fayre
Thu 31st August 2017 OUT NIGHT @ The Food Bank
This is an opportunity to find out about how the Food Bank serves the local community.
Thu 24th August 2017 Charity Speaker
TBC
Thu 17th August 2017 Meal night & business meeting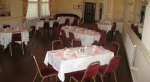 Don't forget to place your order!
Thu 10th August 2017 Council & Club feedback
Feedback
Thu 3rd August 2017 Business meeting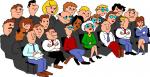 Forward planning
Sun 30th July 2017 Steam Gathering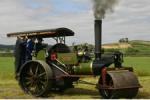 Marshalling for this event
Thu 27th July 2017 John Calvert on behalf of Derian House Childrens Hospice
TBC
Thu 20th July 2017 Meal Night & Business meeting
Don't forget to place your orders!
Thu 13th July 2017 Council & Speaker - Simon Craig

Simon is manager of our local Marks & Spencers & chair of Barrow BID.
Sat 8th July 2017 Chetfest - marshalling

Chetwynde School
Fri 7th July 2017 Walk to Remember - marshalls meet 9pm Furness Academy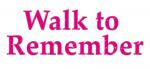 The Walk to Remember is a 10 mile sponsored walk that starts at Ulverston Tennis Centre at 8pm and finishes at Furness Academy.
Thu 6th July 2017 Business Meeting
Plans for the future
future
calendar
district events
local events