Completed meetings and events 2016-2017
Thu 29th June 2017 Handover
Thu 22nd June 2017 Hope into Action: Ipswich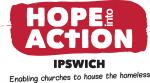 Our president Mervyn Dye talks about the charity he supports.
Thu 15th June 2017 Club Assembly
Presentation of our plans for the forthcoming Rotary Year
Thu 8th June 2017 Jenny Bingle re Charity Project in Nepal - tbc
Tue 30th May 2017 Shadow Council
Fri 26th May 2017 Rotakids - Halifax Primary School

Fortnightly meeting to support one of our clubs
Thu 25th May 2017 Karen Jones - Job Talk

Karen is lead member for our business member Fred.Olsen travel.
Thu 18th May 2017 Business Meeting
Status update so you're up to date.
Mon 15th May 2017 Club Council
Thu 11th May 2017 Trip to France - October 2017
Alain Lenain is out and about touring on
his bike and will pop in to tell us about the planned trip in October.
Thu 4th May 2017 Dispelling the Myth - Care Home Communities "Waiting for God"

Sandie Oxborrow shows how the reality of care home origin is far removed from the "Waiting for God" tv programme of many years back.
Fri 28th April 2017 Rotakids - Halifax Primary School

Enthusiastic youngsters being encouraged to serve others.
Thu 27th April 2017 Safeguarding of Vulnerable Adults and Children - Daniel Jones

Our work in the community and schools may bring us into contact with vulnerable adults and children. Daniel will update us on this important area of dealing with others.
Sat 22nd April 2017 Know Your Blood Pressure

Annual Stroke Awareness Day to focus on blood pressure. This year we're at Sailmakers (formerly Tower Ramparts) Shopping Centre.
Thu 20th April 2017 AGM
An update to get you up to date.
Thu 20th April 2017 Lunch
Thu 13th April 2017 Realise Futures - what's it all about?
Sally Butcher - `What we do at Realise Futures'
Mon 10th April 2017 Club Council
Thu 6th April 2017 Reflections of a Varied and Interesting Career - Jacqui Martin
The title says it all really - who it is and what she'll be sharing!
Thu 30th March 2017 Seasonal Plants - Evening with Partners on a floral theme

What better time than spring to look at the world of plants with local gardening expert Claire Mucklestone of Bourne Bridge Garden Supplies
Thu 23rd March 2017 Young Musicians' Showcase
Fri 17th March 2017 Past Presidents' Dinner

Evening meal at the Ipswich and Suffolk Club.
Fri 17th March 2017 - Fri 10th March 2017 Rotakids - Halifax Primary School

Fortnightly meeting of Halifax Primary School's Rotakids club.
Thu 16th March 2017 Graduate Chef Lunch at Shelley's Suffolk New College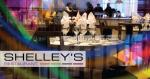 Mon 13th March 2017 Club Council
Sat 11th March 2017 Youth Speaks / Young Chef Regional
The regional finals for these 2 youth initiatives to bring out creative sides of young people.
Thu 9th March 2017 SERV(Service by Emergency Response Volunteers) - Paul Skinner

SERV Suffolk and Cambridgeshire deliver blood, blood products, samples, donated breast milk and other clinically urgent items every night and all day at weekends free of charge to the NHS.
Mon 6th March 2017 Graduate Chef
Suffolk New College
Thu 2nd March 2017 "Hedgehogs - a native species in decline" - Ali North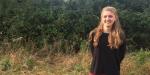 Ali North updates us on this prickly subject aiming to show us how we can help hedgehogs thrive in Ipswich.
Wed 1st March 2017 St. David's Day Celebration

Meal at the ipswich and Suffolk Club with, no doubt, a Welsh theme.
Sat 25th February 2017 Youth Speaks / Young Chef District
District Final of these 2 competitions to bring out the creative side of young people.
Fri 24th February 2017 Rotakids - Halifax Primary School

Fortnightly meeting of Halifax Primary School's Rotakids club.
Thu 23rd February 2017 "Life at Chetham's School of Music and beyond" - Adrian Fariburn

Personal experiences shared from someone who has a strong association with our club.
read more...
Thu 16th February 2017 Business Meeting
Mon 13th February 2017 Club Council
Thu 9th February 2017 Special Olympics - Terry McEntee
Special Olympics is the world's largest sports organization for children and adults with intellectual disabilities.
read more...
Fri 3rd February 2017 Rotakids - Halifax Primary School

Fortnightly meeting of Halifax Primary School's Rotakids club.
Thu 2nd February 2017 Sightsavers - David Kinnard

Sightsavers is an international organisation that changes lives for the long term. We work in more than 30 countries to eliminate avoidable blindness and support people with visual impairments to live independently.
Mon 30th January 2017 Fund Raising meal at Maharani

Time to spice up your life with a special menu from Rotarian Manik Miah at his Maharani Restaurant in Norwich Road.
Thu 26th January 2017 PHOEBE - Mollin Delve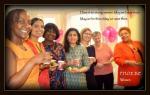 read more...
Fri 20th January 2017 Rotakids - Halifax Primary School

Fortnightly meeting of Halifax Primary School's Rotakids club.
Thu 19th January 2017 Business Meeting
Wed 18th January 2017 Youth Speaks - Senior Competition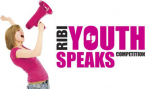 Venue: Ipswich High School for Girls, Wolverstone Hall
Mon 16th January 2017 Club Council
Fri 13th January 2017 - Mon 16th January 2017 House Decorating

A house needs to be got ready for occupation by someone moving from a refuge - as many volunteers as possible please.
Thu 12th January 2017 Youth Speaks - Intermediate Competition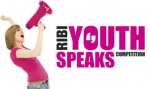 Venue: Royal Hospital School Holbrook
Thu 12th January 2017 Being a Mayor of Ipswich

Roger Fern delivers his take on this key civic role.
Thu 5th January 2017 Mark Murphy

Mark (a fellow Rotarian) was born in Suffolk and is passionate about broadcasting in his home patch. Mark has been at BBC Suffolk since day one and has now been presenting their breakfast show since 2000.
Thu 22nd December 2016 Christmas Lunch
Thu 15th December 2016 Christmas Meal

Our evening celebration will be at Purdis Golf Club and will be an ideal opportunity to showcase the friendship and fellowship involved in our club - guests, therefore, will be very welcome.
Wed 14th December 2016 Christmas Charity Collection
Our annual Santa costumed collection at Ipswich rail station
Mon 12th December 2016 Club Council
Thu 8th December 2016 Lunch
Wed 7th December 2016 Sinbad - Panto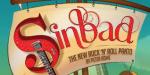 Wolsey Theatre will be the venue for what promises to be a fun evening
Thu 1st December 2016 Dot Kennerley - "Living well with Dementia"

Thu 1st December 2016 Tesco Neighbourhood Food Collection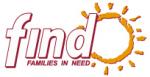 Our twice yearly collection of goods at Tesco for FIND in conjunction with other Ipswich Rotary and Inner Wheel Clubs.
read more...
Tue 29th November 2016 Suffolk Constabulary Museum
A tour of the museum will take about an hour and a half and the guides are all ex-police personnel. They will be on hand to answer any questions you have, as well as being able to talk to you about life
Thu 24th November 2016 Peter and Heather Blemmings "" The Bartlet and Bath Hotel, Felixstowe "" the next 100 years

The story of the transformation of the Bartlet and Bath from a Hospital/Convalescent home and hotel to homes for the future at this wonderful location on the Felixstowe sea front.
Fri 18th November 2016 Nuffield Hospial Visit
A vocational visit to see behind the scenes.
Thu 17th November 2016 SGM

Mon 14th November 2016 Club Council
Thu 10th November 2016 Dr. Krissy Wilson - `The Science of Self Deception"™

Thu 3rd November 2016 Anita Walkinshaw - `Two lives or two deaths "" The story of the Wantok Support Charity"™

Wantok Support seeks to provide support to Papua New Guinean citizens and the wider community, residing in the UK who may be facing hardship.
Thu 27th October 2016 RYLA Report

Our supported candidates come to tell us how it all went on this year's RYLA course.
Mon 24th October 2016 Ipswich Wolsey Charter Night
Willow Suite, Belstead Brook Muthu Hotel, IP2 9HB
Speaker: Robbie Johns on his battle with polio.
Fri 21st October 2016 Meal at Ipswich Sports Club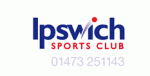 Another opportunity to sample food from this Henley Road club on Trafalgar Day. A themed night perchance?
Thu 20th October 2016 Business Meeting

Mon 17th October 2016 Club Council
Fri 14th October 2016 - Sat 15th October 2016 Rotakids - Halifax
Regular meeting for the Halifax club we support.
Thu 13th October 2016 Rotakids Hillside - AGM
Time to elect new officers for one of our supported clubs.
Thu 13th October 2016 Suffolk Accident Rescue Service (SARS) - Elizabeth Berry & Derek Wilding

Wed 12th October 2016 Made in Dagenham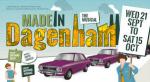 Wolsey Theatre Visit for this musical about the Essex Ford factory
Fri 7th October 2016 Ipswich East Charter Night
Sir Bobby Robson Suite Ipswich Town.
7 p.m. for 7.45 p.m.
Carriages at 11 p.m.
£35 per head.
Dress Code Black Tie
Thu 6th October 2016 The Royal Wind Fundraising Concert 'Cosmography of Polyphony'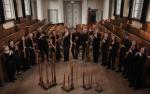 Venue: Christ Church Tacket Street
This internationally acclaimed group of musicians will be performing various pieces of baroque music to support the club's fundraising efforts.
Tickets £12.50 : Family (2 adults + 2 children) £35.00 on-line (tba)
read more...
Thu 29th September 2016 The world of intelligence: principles, successes and failures - Michael J Reynolds

A peek inside the world of international espionage....?
Thu 22nd September 2016 Suffragettes in Ipswich - Joy Bounds

Joy talks about the Suffragette movement from an Ipswich perspective based on her book "A Song of Their Own"
Thu 15th September 2016 Business Meeting

Mon 12th September 2016 Club Council
Fri 9th September 2016 Charity Golf Day

Waldringfield Golf Club
Thu 8th September 2016 Beekeeping - Mark Gladwell

Our own Mark Gladwell shares something on how we get our honey.
Thu 1st September 2016 International Projects - Malcolm Goodson

Malcolm is this year's District 1080 International Service Chair and will be sharing the view from District
Thu 25th August 2016 PhysioNet - John Tapscott

PhysioNet was established in 2005 with the aim of providing physiotherapy and mobility equipment for the disabled in developing countries.
Thu 18th August 2016 A Life of Ladders - John Harvey

John shares his memories of woking for Suffolk Fire and Rescue
Mon 15th August 2016 Club Council
Thu 11th August 2016 Guide Dogs for the Blind - Elizabeth Simpson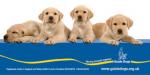 Thu 4th August 2016 Business Meeting

Status updates from Committee Chairs
Thu 28th July 2016 Wolverstone trust - Andy Beharrell

Thu 21st July 2016 Papworth Trust - Jo Revitt

Sat 16th July 2016 Young Carers' Day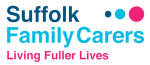 Our annual fun day for Suffolk Young Carers at Hallowtrees.
Thu 14th July 2016 Our Special Friends - Jane Paley

Sat 9th July 2016 London Trip

Guildhall, Sky Gardens and Whitechapel Bell Foundry
Thu 7th July 2016 Scouting in the Community - David Clements

Our own David Clements shares another aspect of his life
future
calendar
district events
local events