Completed meetings and events 2019-2020
Thu 17th October 2019 Business Meeting
Updates from Committee Chairs
Thu 10th October 2019 Rotarian John Norman
Thu 3rd October 2019 RYLA Presentation
Our returning RYLA candidates showcase what they've learnt.
Fri 27th September 2019 - Sun 29th September 2019 FIND Collection
Joint collection with other Rotary Clubs at Sainsbury's Warren Heath.
Thu 26th September 2019 Shirley Layne - my job talk
Shirley gives us an insight into her life!
Thu 19th September 2019 Business Meeting
Update from Chairs of Committees
Fri 13th September 2019 Charity Golf Day
Annual fundraiser at Fynn Valley Golf Club
Thu 12th September 2019 Tim Passmore - Police and Crime Commissioner
Tim returns to update us on developments in the world of policing.
Thu 29th August 2019 Awards Evening
Thu 15th August 2019 Business Meeting
Updates from Club Council members.
Thu 8th August 2019 Woolverstone Project
One of the lead sailors Andy Beharrell gives an update on this project which includes Sailability, a club supported initiative.
Sun 21st July 2019 President's Bash - Orwell Lady River Cruise
Time to welcome President Alfred Reeves on board.
Thu 18th July 2019 Business Meeting
Updates from Club Council members.
Sat 13th July 2019 Suffolk Young Carers' Day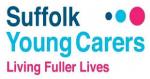 Our annual gift of a fun day at Hallowtrees to these valuable members of the community.
Fri 12th July 2019 Rotakids - Hillside Primary School
Fortnightly meeting of one of our supported clubs.
Thu 11th July 2019 Lighthouse Ipswich - local charity for protecting vulnerable people
Thu 4th July 2019 Flying Doctor in Africa
Glyn Jones is our speaker on this medical initiative.
future
calendar
district events
local events