Completed meetings and events 2019-2020
Tue 15th October 2019 SWAN: Presentation evening with Jo, our Speaker

Jo Sutherland will be speaking about Charlie's Charity, also presentation of donations from Pop Up Shop
Organiser Brian
Tue 8th October 2019 SWAN: Dinner and Talk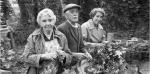 Stories from the Hopyards – past and present
Sun 6th October 2019 Newent Club 'CHILDREN in NEED' RAMBLE

Charity Ramble through gardens & parklands for all the Family, with all proceeds going to 'Children in Need'. Organiser Brian Robbins & Team
Tue 1st October 2019 The SWAN: Business and Fellowship
Tue 24th September 2019 AWAY: Pub night at the Red Lion,Wainlodes
Organiser: Paul L. Fellowship evening by the River at the Red Lion. The Club will be agreeing donations from the Pop Up Shop this evening
Tue 17th September 2019 AWAY: Afternoon visit to Chepstow Races
Organiser Paddy: Tickets in advance at £12, or on the gate £17. It is hoped we can confirm names & book block of tickets in advance. Urgent: Numbers PLEASE? (Races are from 2pm to 5pm)
Tue 10th September 2019 AWAY: Walking treasure hunt in Ross/Ledbury/Tewksbury?
Organiser: Bruce.Walking Treasure Hunt for members, with dinner at Weatherspoons possibly if Ross,location tbc if Ledbury, or maybe Tewksbury
Tue 3rd September 2019 The SWAN: WW2 evening for 80th yr since outbreak of war
Organiser John B. Any WW2 items required to decorate the Swan restaurant please?..liaise with John B or President Neil please.
Tue 27th August 2019 No Club Meeting (follows Bank Holiday)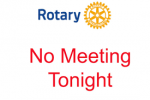 Sat 24th August 2019 A Newent Rotary Family Fun Day at the SWAN, Staunton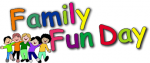 Organiser President Neil + Team
Tue 20th August 2019 AWAY: Planning meeting at Highnam Court

Organiser: Paddy.Members to meet Roger to plan the Children in Need Country File Ramble on October 6th. Meet at Highnam Court, please.Enter via the main drive.
Tue 13th August 2019 at SWAN: Club BUSINESS Meeting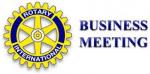 Club meeting to plan future events etc, including a review of funding applications rec'd .
Tue 6th August 2019 AWAY: visit to Smarts Traditional Gloucester Cheese at Birdwood

Organiser Paul L.Visit to Old Ley Court, Chapel Lane, Churcham, GL2 8AR. ( up the lane past Ray's house). £4 per head for the 1 hr talk & tasting.Purchases can be made on the night. Then down the road for a meal at The RED LION in HUNTLEY
Tue 30th July 2019 AWAY: Meeting at The Boat at Ashleworth

Jeremy will give an informal talk on the 'HISTORY of ASHLEWORTH QUAY. We meet at the BOAT INN, the Quay, Ashleworth GL19 4HZ.
Menus will be distributed in advance in order that we can advise of our choices of the 'basket' meals on offer.
Tue 23rd July 2019 AWAY: Brunch at NOON at Severn & Wye Smokery, Chaxhill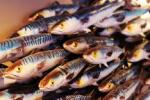 A visit to the Severn & Wye Smokery Chaxhill, Westbury-On-Severn, GL14 1QW for a casual BRUNCH at 12 noon. Numbers to Neil please.
Tue 16th July 2019 The Swan: Club BUSINESS Meeting
President Neil & Team Leaders will update members at the first Business Meeting of the year, on our plans /activities etc.plus member's A.O.B.
Tue 9th July 2019 The Swan: Speaker James Chamberlayne: 'the Sugar Industry in India'

James will present an interesting talk on his first year within the sugar industry in India. Plus our LADIES & GUESTS, all are welcome . Numbers please asap to President Neil.
Tue 2nd July 2019 AWAY: President's Social Evening at Drivers, Tibberton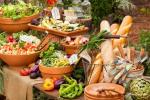 Our 2019-20 President Neil will start his year by welcoming members together with OUR LADIES & the Ladies from INNER WHEEL, to a buffet social evening at 'Drivers', courtesy of Tony at his lovely house in Tibberton. Meet at 6pm please
future
calendar
district events
local events