Featured Posts
Pull Ups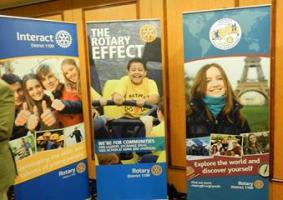 D1100 has the following Pull Ups that are available for Clubs to borrow,subject to availability.more
Vocational Training Team (VTT)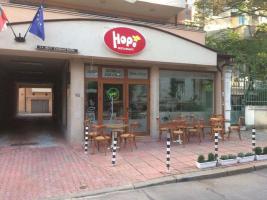 Details of the Vocational Training Team project to Bulgaria that was started in 2014 - 15 and approved by RI in September 2015.more
DGE Alan Hudson President Elect Social Evening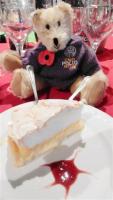 Pictures of President Elect Social Evening Nov 2016more
Atlanta RI Convention

Celebrate with us at the 2017 Rotary International Convention in Atlanta, Georgia, USA, 10-14 June more
Fellowships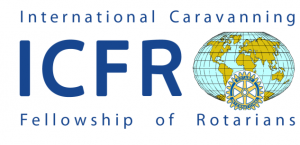 Here are brief details of Rotary Fellowships. If you belong to one that is not listed please let us knowmore
In the next 30 days...



The District Team are here to help Clubs and individual members alike so please make contact if you require our help. scroll down to see all information on this Homepage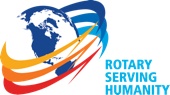 D1100 New Members Evening
Wednesday 22 February 2017 - 7pm - 9.30pm
Jurys Hotel Golden Valley Cheltenham GL51 0TS
This event is open to all new members from D1100
who joined in 2015/16 and 2016/17
Drinks and light snack will be provided

It is hoped that Rotarians who introduced/mentored these members will bring them to the hotel and participate as well
There wil be some light hearted background to Rotary
and then a couple of speakers
Book your place to attend with your Club President by mid January
---
District Skittles
Please arrange to play your league games
before the end of February 2017


Quarter final and semi final draws will be distributed after the first rounds have been played
Final is provisionally booked for Tuesday 16 May 2017
---
District Quiz
The 2016 - 17 District Quiz has now started and the first round draw can be found here
---
Conference 17 - 19 March 2017
Fun and Fellowship in Torquay
For Registration, Programme and special delegate hotel rates
Jennie Bond - f
ormer Royal Correspondent will be with us. She was also a winner of I'm a Celebrity get me out of here
see list of confirmed speakers on Conference webpage
District Governor Richard is keen to have many photos of Rotarians at work to showcase at the Torquay Conference in Torquay in March. We will be creating a reel of these, highlighting the clubs, to show at the beginning of our sessions. It does not matter if your club will not be present, we just want to showcase all the good projects we are involved in. Please send good pictures to Steve Davies at the Evesham Club
Go to the Conference web pages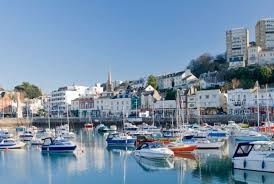 ---
International News
Take a look at what is happening on the International see in RIBI

Go to Newletter
---
Earn the Presidential Citation 2016/17
It really helps to ensure your club is covering all Avenues of Service
Your Rotary, Rotaract, or Interact club can earn a Presidential Citation for achieving goals that strengthen Rotary and your clubs. Grow your membership, develop sustainable service projects, support The Rotary Foundation, and build awareness of Rotary in your community and get recognized for being a part of Rotary Serving Humanity.
Develop a plan now and track your progress starting August 2016
---
Vocational Service
Could a long neglected "avenue of service" be Rotary's recruitment panacea?
So many people have the itch to " give something back to their community". Does Rotary offer them an opportunity to scratch it?
Richard Fox, D1100 Vocational Chair, argues that a 21st century version of old fashioned Vocational could attract and retain new members
Go to Vocational page for full article
---
PURPLE4POLIO

HALL OF FAME SINGER DONOVAN BECOMES A ROTARY POLIO AMBASSADOR
Legendary singer and polio survivor Donovan Leitch, better known simply as Donovan, has joined Rotary in its fight to eradicate the paralyzing disease that afflicted him during much of his childhood.
Donovan contracted polio at age three in Glasgow, Scotland. The disease weakened his right leg and left it thinner and shorter than the other. Confined to his bed for much of his childhood, the Rock and Roll Hall of Fame singer said his father would read him poetry.
---
District 1100 has a selection of horizontal and vertical banners that are available for both Distict and Club events within the District. The horizontal one is 3m long by 1.5m wide.
Vertical banners are of the pull up design - contact the Public Image Chairman - Jan Long
-----------------------------------------------------------------------------------------------------------------------------
Here's a selection of the next few weeks great
Club events
Your Club could feature on the front page, too. If your Club uses RIBI-T then just click on the radio button that puts your event onto the District pages.
---
Coloured border posters may be linked to other Internet pages and grey bordered posters may be linked to pdfs that can be opened or saved to your machine for reference or printing.