Featured Posts
RIBI Home Team Newsletter - August 2018

Welcome to our first edition of the Home Team Newsletter of the new Rotary Yearmore
End Polio - The Iron Lung Display
Spread the word about Rotary involvement in Ending Polio with this innovative display.more
Rotary District 1100 Conference 2019

Fri 15th March To be held at The Riviera Centre in Torquay from 15th - 17th March.more
District Competitions 2018-2019

This page will give details of the various inter-Club competitions held within the District.more
Liz Odell provides an update on ShelterBox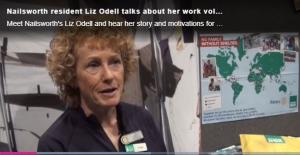 Video released by Stroud News and Journal 18th September 2018more
In the next 30 days...
Rotary Citation 2018-2019
Your Rotary, Rotaract, or Interact club can earn a Rotary Citation for achieving goals that strengthen Rotary and your club. Read on.
RIBI Poppy Pin Appeal 2018
We have been asked this year to support an RIBI Poppy Pin Appeal initiated by The Rotary Club of Chelmer Bridge. The Appeal is to raise funds for Royal British Legion and Poppyscotland from the sale of this lapel pin badge. Clubs may buy badges using the attached form.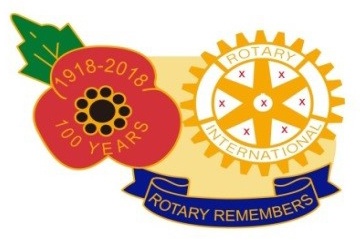 ---

How would you like some financial help to increase your Club's membership?
Click here to find out more
District Newsletter October 2018
DG Joan Goldsmith's latest District newsletter
Distict 1100 Conference 2019

DG Joan Goldsmith and her husband invite you to attend what should be a memorable event, in Torquay from 15th to 17th March
For details click here.
---
District 1100 has new website address
linked to this page
www.rotarydistrict1100.uk
and
A new Facebook page
dedicated to activities within this District, and accessible to Rotarians as well as other interested parties.
The District 1100 Public Image team has a selection of promotional material for use at both District and Club events. These include horizontal and vertical banners; the horizontal one is 3m long by 1.5m wide, and the vertical banners are of a pull-up design.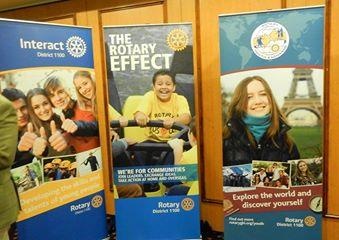 For more details contact the Jan Long in the Public Image team.