Conference 2018 - BICC Bournemouth



Conference Hotel - The Hermitage (now fully booked)
see alternative accomodation page in conference flyer
Friday Night - Music for all Tastes - an evening of entertainment

Saturday night - Gala Dinner and Dance with Mid Life Crisis
Speakers include
Quentin Letts - Journalist and novelist (Daily Mail)
Professor Sharon Turnbull - The Changing World of NGO Management
Steve Dayman - Founder, Meningitis Now
Let's Hear - Tim Mason
Bill Coombes - National Administration NASA
plus many more
News

District Conference Newsletter Competition
The cut-off date for entering your club bulletin or newsletter into the District Conference Newsletter competition is Friday 16th March. Send your item to Jan Long, by e-mail j.long782@btinternet.com ASAP!
District Conference Club Montage
If you haven't already done so, please provide input on interesting club projects for the club montage which will be shown before and after each conference session. These need to be high-resolution images, and must be sent to Bernd Langheim rotary1100@gmail.com without delay. So here is your chance to showcase what your club is doing!
---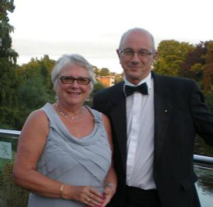 The 2018 course will again take place at The Dean Field Studies Centre in the Royal Forest of Dean.
Course dates: 6:00 pm Tuesday 24th July - Sunday evening 29th July
Registration has commenced and all the forms and guidance can be found here