The District Team are here to help Clubs and individual members alike so please make contact if you require our help.
scroll down to see all information on this Homepage


---
Could a long neglected "avenue of service" be Rotary's recruitment panacea?
So many people have the itch to " give something back to their community". Does Rotary offer them an opportunity to scratch it?
Richard Fox, D1100 Vocational Chair, argues that a 21st century version of old fashioned Vocational could attract and retain new members
Go to Vocational page for full article
---
Cirencester Rotarian Stepehn Segar awarded OBE
in latest 2016 Honours List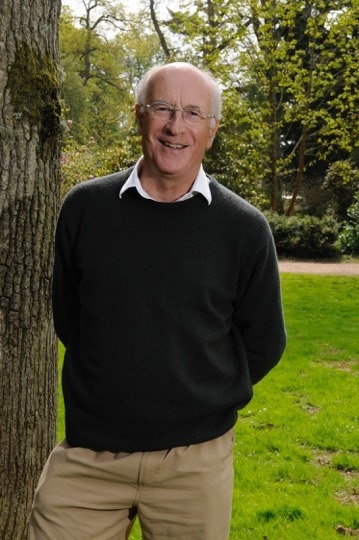 Past President Stephen Segar and Chair of the Friends of Westonbirt Arboretum (FOWA's) for the last 12 years has been awarded an OBE.

He bows as Chair of out of FOWA''s on a high note having overseen FOWA's fundraising for the Westonbirt Project which amassed a fund of over £6m to achieve full implementation of the project, including major infrastructure improvements and culminating in the recent opening of the Treetop Walkway.
His contribution to this, and other community causes, was recognised very recently in the Queen's 2016 Birthday Honours List when he was awarded an OBE for services to Natural Heritage and Community.
Congratulations Stephen on behalf of all Rotarians in D1100
---


PURPLE4POLIO

The deadline for orders for Crocus Bulbs to support the Rotary End Polio has been extended to the 31 July The new RIBI Community & Events Committee have issued 10 goals for Clubs and Districts for 2016/7
One of these, No 8, is for Clubs and Districts to carry out at least one environmental project. We are therefore suggesting that Clubs and Districts should support the Purple4Polio scheme which is environmentally friendly with the planting of crocus bulbs
see Latest RIBI July Community Newletter for more information


---
WOODLAND TRUST
FREE trees are available for planting in November. The closing date for applications is 7 SEPTEMBER. However we advise earlier application if possible as sometimes, when requests exceed supply, the date is brought forward.
For details see our leaflet on the RIBI web site or apply direct to the Woodland Trust



---
District 1100 has a selection of horizontal and vertical banners that are available for both Distict and Club events within the District. The horizontal one is 3m long by 1.5m wide.
Vertical banners are of the pull up design - contact the PR and Marketing Chairman - Jan Long
-----------------------------------------------------------------------------------------------------------------------------
Here's a selection of the next few weeks great
Club events
Your Club could feature on the front page, too. If your Club uses RIBI-T then just click on the radio button that puts your event onto the District pages.
---
Coloured border posters may be linked to other Internet pages and grey bordered posters may be linked to pdfs that can be opened or saved to your machine for reference or printing.