Featured Posts
District 1100 Governor Handover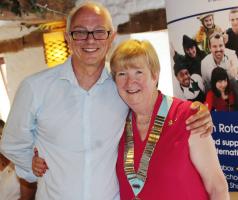 Sun 1st July Handover from Alan Hudson DG 2017-18 to Joan Goldsmith DG 2018-19more
Rotary District 1100 Conference 2019

Fri 15th March To be held at The Riviera Centre in Torquaymore
District 1100 Youth is on Facebook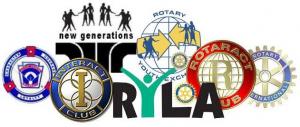 We have just launched a Facebook page to cover Youth activities across the Districtmore
Get Your Crocus Bulbs Now
Hopefully your club members will be rolling up their sleeves and planting crocus bulbs to celebrate the ongoing success of the Rotary "End Polio Now" campaign.more
Rotary Fellowships 2018
Rotary Fellowships consist of members who share a common interest in recreational activities, sports, hobbies, or professions. more
In the next 30 days...
District Newsletter July 2018
DG Joan Goldsmith's first newsletter - District_Newsletter_July_2018_v2.pdf
Distict 1100 Conference 2019

DG Joan Goldsmith and her husband invite you to attend what should be a memorable event, in Torquay from 15th to 17th March
For details click here.
---
District 1100 has new website address
linked to this page
www.rotarydistrict1100.uk
and
A new Facebook page
dedicated to activities within this District, and accessible to Rotarians as well as other interested parties.
---
District Conference 2018
A selection of photos taken during the Conference can be viewed in one the Photo Galleries above




We would like to thank the Rotary Club of Swindon for producing a comprehensive wrtiteup of the Conference - District_Conference_2018.pdf .
---
RYLA Course 2018
The 2018 course will again take place at The Dean Field Studies Centre in the Royal Forest of Dean.
Course dates: 6:00 pm Tuesday 24th July - Sunday evening 29th July
More information can be found here
---
Banners
District 1100 has a selection of horizontal and vertical banners that are available for both Distict and Club events within the District. The horizontal one is 3m long by 1.5m wide, and the vertical banners are of a pull-up design.
For more details contact the Jan Long in the Public Image team.