Completed meetings and events 2018-2019
Wed 26th June 2019 2019 X-entricity Theatre Visit
A party of Rotarians, friends and family attended the X-entricity performance of West Side Story on the 26th June in Hereford
read more...
Mon 24th June 2019 President's Thank You
President Philip and Pat will host a 'thank you' meal at Christchurch, Edde Cross Street.
Sun 23rd June 2019 2019 Mayor's Big Picnic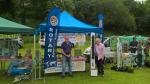 Ross Rotary were pleased to take part in the Mayor's Big Picnic held at the Bandstand in Wye Street and providing sponsorship for the First Responders in attendance at the event
Mon 17th June 2019 Club Meeting
Speaker/Subject (to-be-confirmed)
Mon 10th June 2019 Club Assembly
Members only meeting
Mon 27th May 2019 Bank Holiday
No meeting
Mon 20th May 2019 Legs4Africa

Tom Williams will give us a talk about Legs4Africa and how Ross Rotary made the link between that charity and Ross Mens Shed.
Mon 13th May 2019 Business Meeting
Members only meeting
Mon 6th May 2019 Bank Holiday
No meeting
Sat 4th May 2019 - Sun 5th May 2019 RossBeerFest.org 2019

The 2019 year 6 Beer and Cider Festival was organised by Ross Rotary and Lions Clubs
Mon 29th April 2019 Ross Mens Shed

Representatives of Ross Mens Shed will give a talk on what they do ( including working with Legs4Africa)
Mon 22nd April 2019 Easter Monday
No meeting
Wed 17th April 2019 - Mon 3rd December 2018 The Willow Trust
Ross Rotary with In-Their Shoes (Ross Charity)
read more...
Mon 15th April 2019 Running a large motor dealership

Steve Liddle, Head of Sales and Business, Cotswold Group , Hereford
Sat 13th April 2019 Caerphilly Male Voice Choir & Xentricity in Concert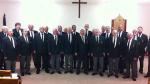 For the first time together Caerphilly Male Voice Choir & Xentricity will perform at Ross Baptist Church. Tickets are now available at Miles Morgan Travel and Cafe Eleganza £10
Mon 8th April 2019 Business Meeting
Member only meeting
Mon 1st April 2019 Operation Raleigh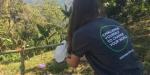 Talk by a Kate Phillips on her trip to Nicaragua on Operation Raleigh
Mon 25th March 2019 Pahar Trust Nepal - Working to improve education in rural Nepal'

Alan Sweetman from the Pahar Trust will give overview of the work of the trust and some of their key achievements during their 25 years of existence, in advance of his next trip to Nepal.
Mon 11th March 2019 Business Meeting
Members only meeting
Mon 4th March 2019 Kath Watts _ The Institute of Advanced Motorists

To be updated when further details known
Mon 25th February 2019 David Powell - Crowd-funding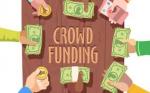 David is District crowd-funding champion and will show us how to set up and run a crowd-funding website
Mon 18th February 2019 Business Meeting
Members only meeting
Mon 11th February 2019 Rtn Stephen Moore
My Career Talk - Nursing
Mon 28th January 2019 Rosemary Rigby - Ross Community Bus
Rosemary will be talking about Ross community Bus ( postponed from last January)
Mon 21st January 2019 Tim Shelley Ross Community Garden
Tim will be talking about the Ross community Garden
Mon 14th January 2019 Business Meeting
Members business meeting, including completion of SGM partially postponed from December
Mon 7th January 2019 Harry Bradbury
Harry will give us further insights into his early life
Mon 17th December 2018 Xmas Message

Annual Christmas Message from President Philip
Mon 10th December 2018 SGM & Accounts
Annual SGM and accounts meeting
Sat 8th December 2018 - Sun 23rd December 2018 Santa's Grotto

Santa will be in his Grotto at Baileys DIY, Ross on Wye, 8/9, 15/16, 22/23 Dec 10.00 am - 3.00 pm. Please note new venue!
Mon 3rd December 2018 ROSCARS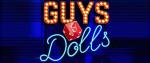 The 2018/19 ROSCARS presentation
Mon 26th November 2018 Love the Wye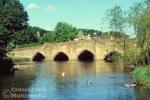 Denise Beken will outline her proposals for her Presidential year project
Mon 19th November 2018 District Quiz
Round 1 of District Quiz at Chase Hotel vs Newent Monmouth and Hereford
Tue 13th November 2018 John Rowberry Award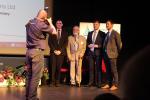 President Philip and 4 other members attended the Hereford Group Training Association annual apprentice awards evening to present the John Rowberry award to Elliot Volpe.
Mon 12th November 2018 Business Meeting
Monthly Business Meeting
Sun 11th November 2018 Remembrance Sunday at the Prospect

Service to mark 100 years since hostilities ended
Mon 5th November 2018 Stewart Harrold – President Ross & District Motor Sports Club

A talk about Ross & District Motor Sports Club
Fri 2nd November 2018 Charter Night Dinner & Dance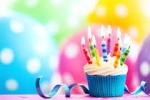 2018 Charter Night
Fri 2nd November 2018 Club Charter Night 2018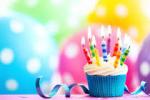 Celebrating the Club's Charter (Birthday) Night
Mon 29th October 2018 Stephen & Gillian Chownes – subject "Palliative Care in an African Situation"

Stephen & Gillian Chownes – subject "Palliative Care in an African Situation"
Fri 26th October 2018 X-Entricity Youth Theatre Group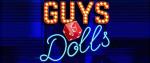 Ross Rotary are supporter of X-Entricity Youth Theatre. 20 Rotarians, partners and friends of the club attended the performance of "Guys and Dolls" at The Courtyard, Hereford
read more...
Mon 22nd October 2018 Sandra Snell Winter Flower Arranging

Sandra Snell Winter Flower Arranging
Visit by Severn Vale Rotary Club and Crickhowell Rotary Club
Mon 22nd October 2018 Club Visit
Visit by RC of Severn Vale
Mon 15th October 2018 Scott Teasdale My Job Talk

Scott Teasdale - My Career in Facilities Management
Mon 8th October 2018 Business Meeting
Business Meeting
Mon 1st October 2018 Lee Hook Monmouth Podiatary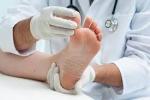 Lee Hook from Monmouth Podiatary
Visit by Malvern Rotary Club
Mon 24th September 2018 - Mon 17th September 2018 Richard Underwood - My Restoration of an MGB Sports Car
Richard Underwood, Harry's friend and neighbour, gives a presentation about his restoration of his MGB. .
Mon 17th September 2018 Andy Inkpen - My Career Talk
Mon 10th September 2018 Business Meeting
Mon 27th August 2018 No meeting

No meeting - August Bank Holiday
Mon 20th August 2018 Visit from DG JOAN GOLDSMITH

Routine visit by DG
read more...
Sat 18th August 2018 - Sun 19th August 2018 MODEL RAILWAY EXHIBITION

Exhibition held at John kyrle High School. This year we are raising funds to help JKHS twin school in Namatumba, Uganda, to install a water supply in the Science Block
Mon 13th August 2018 Rotary Business Meeting
Club business meeting is for members only
read more...
Mon 6th August 2018 Web site visit

Brian Cole will lead a tutorial for members on how to get the best out of the Club website.
read more...
Sat 4th August 2018 Ross-on-Wye Carnival 2018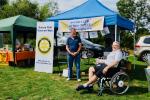 Every year the annual procession makes its way around the town centre with a magnificent display of floats and fancy dress. Anyone can take part in the carnival with some great prizes up for grabs. Free entry.
read more...
Mon 30th July 2018 - Mon 23rd July 2018 A Social Night at The Walwyn Arms, Much Marcle

A social evening with Rotarians, partners and prospective new members. Menu available at walwynarms.co.uk
read more...
Mon 23rd July 2018 Talking Newspapers
A talk by Dr Janet Stevens
read more...
Mon 16th July 2018 Community Policing, Insp James Ashton, West Mercia Police

Talk by West Mercia Police - "Policing Ross Community"
read more...
Mon 2nd July 2018 The 68th Ross-Rotary Club Handover
2nd July - The change of officers within the Club lead by the Old President Richard handing over the position to our new President Philip Dazeley
read more...
future
calendar
district events
local events