Completed meetings and events 2019-2020
Wed 9th October 2019 St Catherine's Girls School
Mock Pre University interviews
Gordon Peel has agreed on the teams involved
Tue 8th October 2019 Heathrow Landside & VIP Operations
Kapaljit Jhuti
Head of Landside & VIP Operations
Customer Relations & Service
Heathrow
Wed 2nd October 2019 Council Meeting for Members
Monthly Council Meeting
Tue 1st October 2019 Speaker
Liz Savage -is working with the Forever Angels charity supporting a baby home in Tanzania. Liz will be talking about her work with the Charity and the benefits of the electricity generator donated as a joint project with the Rotary Club of Mwanza,
Tue 24th September 2019 Meeting Cancelled
The meeting was cancelled due to re-furbishing at the Strawberry Hill Golf Club.
Tue 17th September 2019 Business Meeting
Business Meeting
Tue 10th September 2019 Speaker Fiona Morgan
Fiona Morgan from Skylarks, a Richmond Charity for children and young people who have additional needs
read more...
Wed 4th September 2019 Council Meeting

Monthly Meeting for Council Members
Tue 3rd September 2019 Speaker Eamonn Newell
Eamonn Newell, manager and coach of the all-girls football team, the Twickenham Cygnets, will talk to us about the development of the club.
Tue 27th August 2019 Members and Guests are invited to a private garden BBQ details from Les Rushbury
The BBQ and Boules Competition at Laleham is a fundraising event.
The Event starts 5pm
Join your fellow rotarians and the garden owners to have a fun packed event
Address from Les Rushburry
Tue 20th August 2019 Business Meeting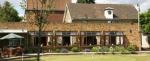 Monthly Business Meeting
Thu 15th August 2019 Visit to Fulham Palace August 2019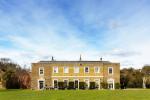 A guided tour of Fulham Palace, historic home of generations of Bishops of London and often described as one of London's hidden gems.
read more...
Tue 13th August 2019 Rotary District Governor Alan Moss
Alan Moss new District Governor visited the Club to talk about his year ahead. Please see the picture by our club cartoonist of her personal view of the event, a drawing much appreciated by DG Alan!
read more...
Wed 7th August 2019 Council Meeting for Members

Monthly Council Meeting
Tue 6th August 2019 Fellowship Evening

David Squires and Claire Barnett will host our annual Fellowship Evening
read more...
Tue 30th July 2019 RYLA Students Evening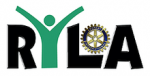 This year's students, who were sponsored to attend the Rotary Youth Leadership Award programme will give us feedback on their 'journey' during that event
read more...
Tue 23rd July 2019 Business Meeting
Monthly Business Meeting
Tue 16th July 2019 Speaker Esme Johnson

Esmé Johnson, Senior Actuarial Analyst working for British Airways Pensions, spoke to us about her job, her life and her career
read more...
Thu 11th July 2019 District Council Meeting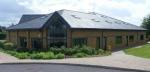 District 1145 Council Meeting, 19.15hrs, Reigate Baptist Church, Sycamore Walk, Reigate, RH2 7LR
Wed 10th July 2019 Council Meeting for Members

Monthly Meeting
Tue 9th July 2019 Speaker Anita Mosey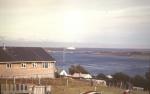 Anita and her husband Stuart lived and worked on the Falkland Islands and Anita described some of their experiences and showed us some of her photos
read more...
Tue 2nd July 2019 Annual Putting Evening

Our Annual Putting Evening and Presidential Handover
read more...
future
calendar
district events
local events