District 1145 brings together 97 Rotary Clubs in 6 Greater London Boroughs, Surrey, East & West Sussex and neighboring parts of Hampshire to develop fellowship and service opportunities.
The Rotary clubs of Dorking, Dorking Deepdene and Ashtead announce their sponsorship of Mole Valley Girls Football Club!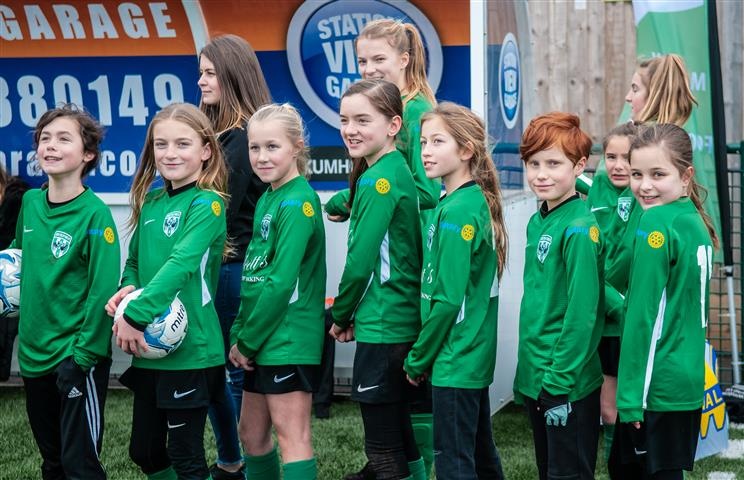 'Mole Valley Rotary's aim in working with the Mole Valley Girls Football Club is to bring these opportunities very close to home, and also to reach out to their parents to get involved and help us help others.
READ MORE Members:- The "Think Differently" Seminar on Saturday 23rd February is now FULL – if you wish to go on a reserve list, please contact Simon Crowther at simoncrowther7@gmail.com.
Leatherhead light up the old pumping station in bright purple!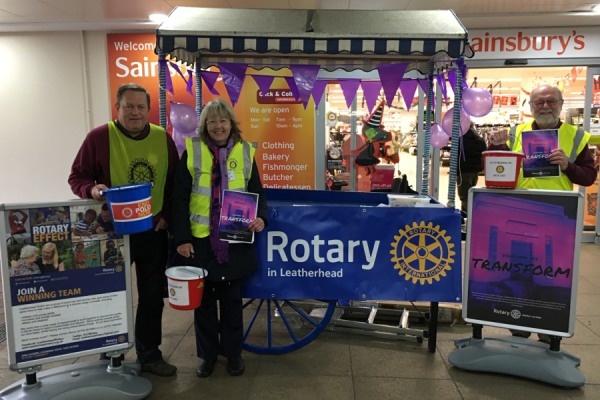 Throughout the evening of Wednesday 24th October, many visitors to Leatherhead will hopefully have seen the town's old pumping station lit up in bright purple! This was one of four landmarks around the town lit up in purple by Leatherhead Rotary, as part of a global initiative by Rotary Clubs around the world to raise awareness of World Polio Day and 'End Polio Now', Rotary's international polio eradication campaign.

Llink to this story on the Leatherhead Rotary Club website.

Sienna Lakin of St Teresa's School, Dorking, has won the National Final of Rotary's Young Writer competition, at Senior level for 14 to 17 year olds.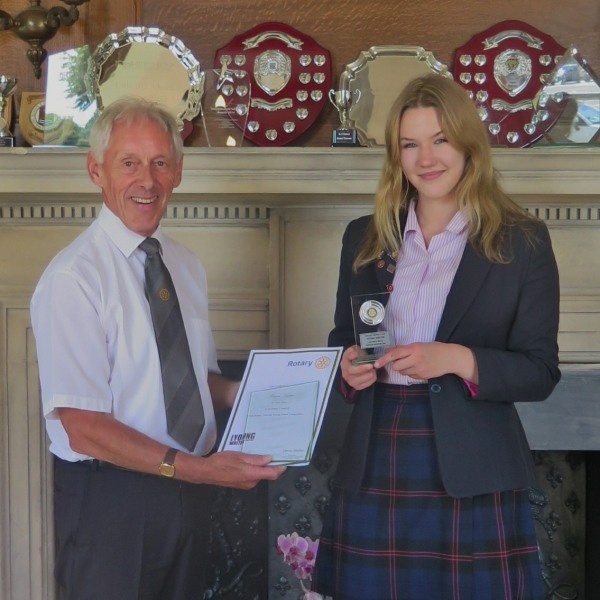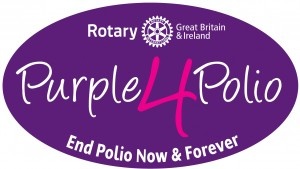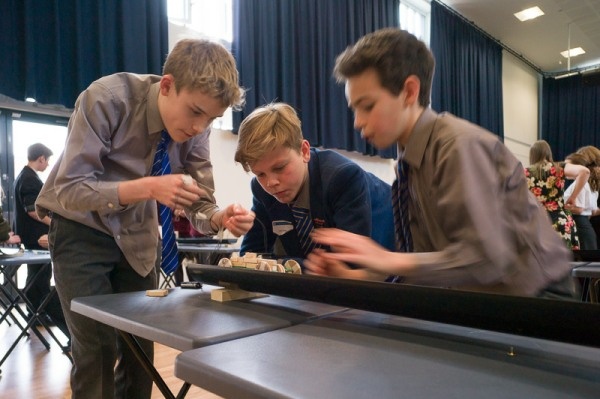 Young Chef, District 1145 Semi finals.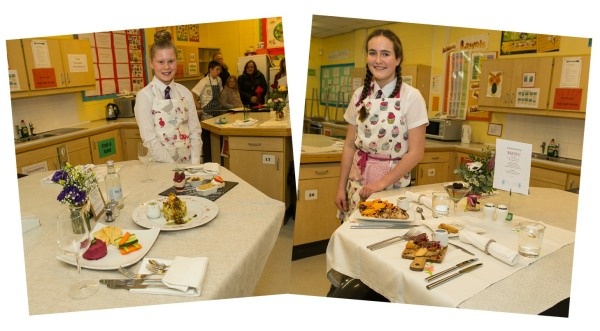 Young Chef District Semi final at Chichester High School on 21st January. The winner was Ellie Nicholson with runner-up Saskia Dunkley both sponsored by the Steyning and Henfield Club.
Both students go through to the District Final on 25th February.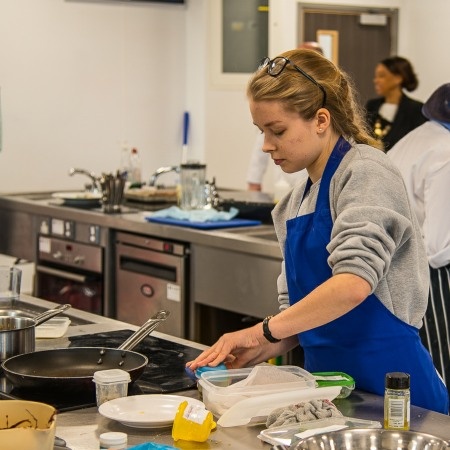 Young Chef District Semi final at Merton College on 28th January. The winner was Miranda Watson sponsored by the Twickenham Club with runner-up Abby Finch sponsored by the Morden Club.
Both also go through to the District Final on 25th February!

"In the next 30 days..." lists some more exciting 1145 Club Events!
Rotarians!

We welcome stories about the activities of any of the 1145 Clubs! Contributions from members of the District Team would also be welcome!