Featured Posts
Technology Tournament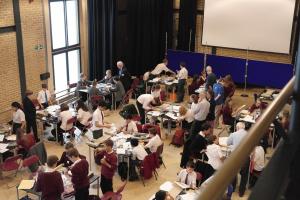 On Friday 24th June, the five Rotary Clubs in the London Borough of Richmond upon Thames came together to run a Technology Tournament for local schools.more
POLIO Eradication reports!

New Boats for Devastated Philippine Fishing Village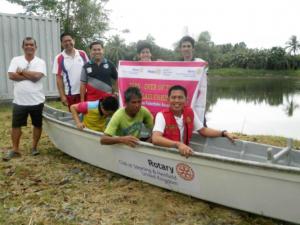 Thanks to the Rotary Clubs of Steyning and Henfield and Shoreham and Southwick.more
Caterham's Young Photographer competition.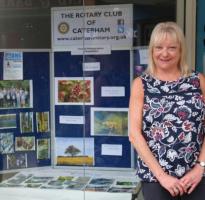 Young Photographer competition exceeds all expectations! more
Rotary Funds New Boat for Sailability
Ellie 2, a specially adapted sailing dinghy for disabled people.more
In the next 30 days...
District 1145 brings together 100 Rotary Clubs in 6 Greater London Boroughs, Surrey, East & West Sussex and neighboring parts of Hampshire to develop fellowship and service opportunities.
This not-for-profit organization works to advance world understanding, goodwill and peace. Using Rotary Foundation grants, Rotary's 34,000 clubs across the globe develop and carry out sustainable humanitarian projects and provide scholarships and professional training opportunities.
One of its biggest initiatives aims at eradicating polio through its PolioPlus program, launched in 1985. Since then, Rotary and its partners, including the World Health Organization and the Bill & Melinda Gates Foundation, have immunized more than 2.5 billion children, reducing the incidence of polio by 99 percent and eradicating it from all but three countries.
Find out more at the Guildford Eye Project website.
The first District 1145 Semi final of the Young Chef!

The winners were Pryanka Patel from Fleet and Macauley Ingram from Morden. Both of these winners will proceed to the district final in Brooklands College, Weybridge on 13th February.
Go to the REPORT page to read the report and see the photographs.
The first Rotary District 1145 Conference was a great success and took place over the weekend of 1st - 3rd October 2015. The first of many!

Tuesday, 23rd February, 2016, marked the 111th anniversary of Rotary International. On this day in 1905, Rotary founder Paul Harris formed one of the world's first service organizations, the Rotary Club of Chicago, a place where professionals with diverse backgrounds could exchange ideas, and form meaningful, lifelong friendships.
Since then, Rotary has continued its commitment to service by providing clean water, improving maternal health, awarding scholarships, fighting diseases, and improving lives around the world.
To celebrate 111 years of Rotary, Rotarians from all over the UK climbed across the top of the 02, formerly the Millennium Dome, where the End Polio Now emblem will be raised to celebrate the incredible efforts of Rotarians across the globe in the End Polio Now campaign, which continues to be a key priority for Rotary.
Cllr Mukesh Malhotra, Rotary Club of Hounslow and Steven Kirupai, Rotary Club of East Grinstead Meridian were among those who took part.
"Around the district in the next 30 days..." lists some more exiting 1145 Club Events!
Rotarians!

We welcome stories about the activities of any of the 1145 Clubs! Contributions from members of the District Team would also be welcome!