Future meetings and events
Tue 24th October 2017 at 18.00 - 20.00 Fellowship & Speaker Amber Mould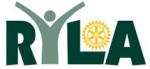 Amber Mould will give a talk on her experiences on the RYLA course last July.
Rotary Youth Leadership Awards (RYLA) is a leadership program coordinated by Rotary Clubs around the globe. Each year, thousands of young people participate in this program.
Tue 31st October 2017 at 18.00 - 20.00 PARTNERS EVENT tbc
Sat 4th November 2017 at 19.00 - 22.00 FIREWORKS EXTRAVAGANZA
Rotarian Keith Smith hosts a Firework Party at his house.
Tue 7th November 2017 at 18.00 - 20.00 SPECIAL GENERAL MEETING - Club Council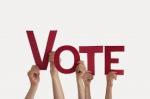 Special Club Meeting
Club Council will meet after the meal and group reports.
Tue 14th November 2017 at 18.00 - 20.00 Fellowship & Speaker
Talk by Rotarian John James ( District Foundation Chair)
Followed by Business meeting
Thu 16th November 2017 at 11.00 - 14.00 WALK & LUNCH @ BERRY POMEROY CASTLE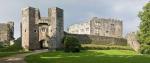 PE Richard Morgan hosts a walk and talk event at Berry Pomeroy Castle.
Mon 20th November 2017 at 12.00 - 16.00 YOUTH SPEAKS COMPETITION

Local schools competing in a public speaking competition.
To take place at the Courtenay Centre - Newton Abbot
Tue 21st November 2017 at 18.00 - 20.30 Fellowship & Speaker Bronwen Hewitt MBE

Tue 28th November 2017 at 18.00 - 20.00 Fellowship & Member Talk - Phil Millichap

New Rotarian Phil Millichap will give a talk on his fundraising cycle ride
in aid of Marie Curie - travelling from Lands End to John O'Groats.
Tue 5th December 2017 at 18.00 - 20.00 Group Meeting followed by Club Council
A Group Meeting followed by Club Council
Tue 12th December 2017 at 18.00 - 20.00 Fellowship & Business Meeting
Tue 19th December 2017 at 18.00 - 21.00 XMAS MEETING

Tue 26th December 2017 at 18.00 - Tue 19th December 2017 - 21.00 NO MEETING
Tue 2nd January 2018 at 18.00 - 08.00 Group Meeting followed by Club Council

A Group Meeting followed by Club Council