Our Club was formed in 1973 and is situated in the South-West of Cornwall, UK. Further information about the Club itself and the area are available through these links. Hayle Rotary is an inclusive Club and welcomes members both new and visiting.
Meetings will be held every Monday (except Bank Holidays ) at 7pm The White Hart Hotel Foundry Square Hayle . We look forward to meeting you. You can contact our Secretary, Rtn David Raymer 01736 755029 or email us.
2014
Hayle Rotary Car Show 2014
Our grateful thanks to Norman Emberson for spending months organising yet another 'classic' show!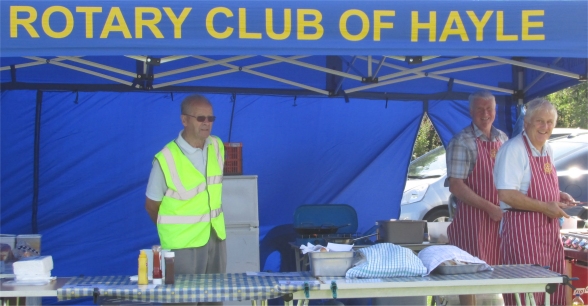 The barbecue prepares for a looong day cooking!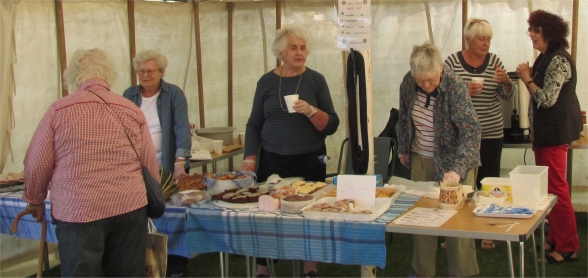 The Tea Tent likewise!
One man and his dog (a little too interested in his food)!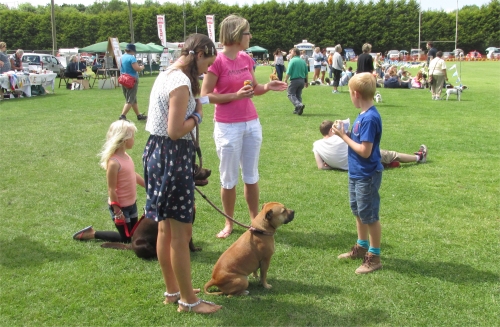 A great day out was had by all!
Hayle Rotary Club Community Support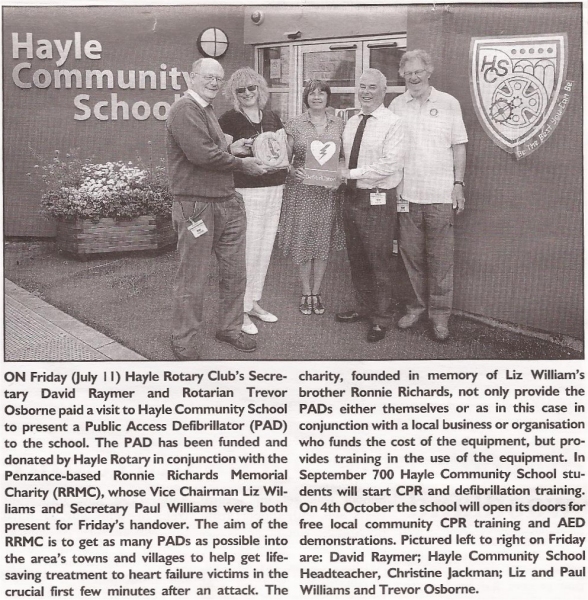 A Public Access Defibrillator for Hayle Community School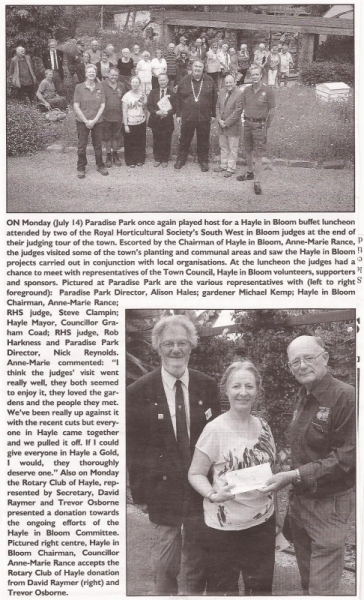 A cheque for the proceeds of our Barbeque in aid of Hayle in Bloom
The new District Governor visits us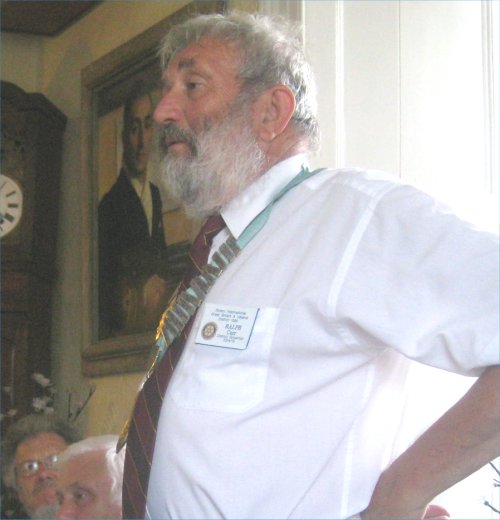 Ralph Curr addresses our members on Monday 21st July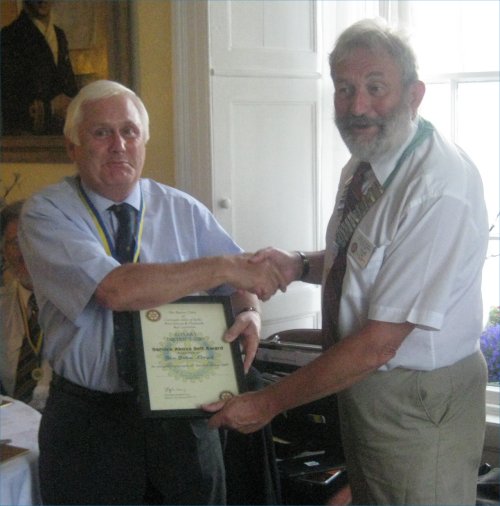 John Lloyd receives his well-deserved Service above Self award from the District Governor
Youth Speaks
From Youth Speaks on a club level with Penpol School entering six teams, two progressed to the Area finals that were held in Penwith College for the first time. Penpol progressed to the District final that was held at the District Conference in Falmouth. Unfortunately they did not gain a place but proved themselves worthy participants.
Jordana Ingrid Acosta Velozo
We sponsor Jordana as part of the Children of the Andes Program. This is her school report:
The Children of the Andes Program and Valle Interoceanico Foundation are pleased to tell you that children of Odd E. Hanssen Education Unit have completed the first school Semester 2013-2014. Through your support to the program Children of the Andes our children can continue learning and improving academic knowledge.
You can find out more about the program at:
Jordana Ingrid Acosta Velozo
Language - Psychomotor : Jordana is in the process of acquiring knowledge , recognizes the vowels A, E, I, related graphics vowel, takes the strokes correctly.
Logical - Mathematical : She recognizes numbers from 0 to 3 , count from 0 to 10 , associated amount of 1 to 3 how primary colours and geometric shapes: circle , square, triangle.
Natural Environment - Social : The girl recognizes thick body parts and functions, respects her body and that of his companions.
Body Language : Her movements are safe, there are no co-ordination problems are evident.
Thinking Development : She recognize same shape perception is appropriate.
Affective Development :Jordana shows sometimes courtesy habits, she is messy , shy , sometimes assaults their peers. Jordana follows the directions given by your teacher. She is cheerful. Use the toilet properly.
Attitude of Parents: Showing concerned about the development of his daughter, collaborate in all activities organized by the institution.
These photographs accompanied the report: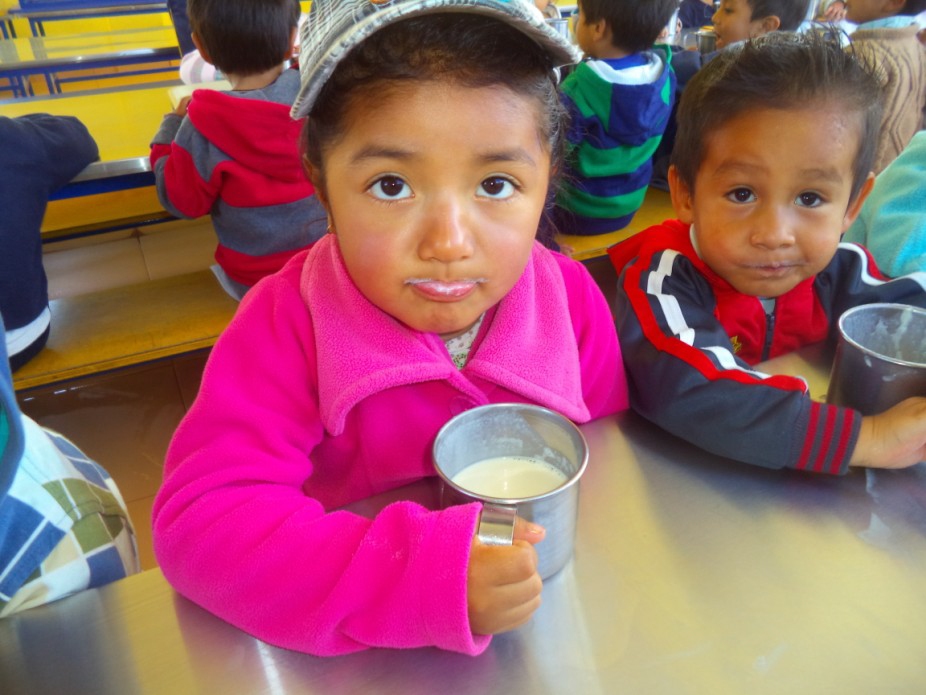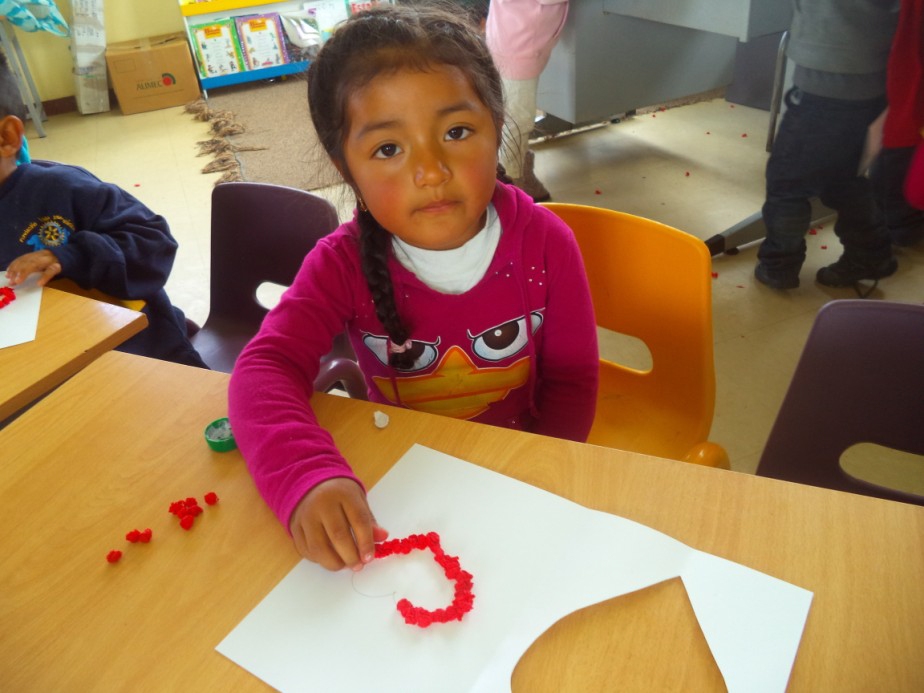 David Raymer in Ecuador
Hayle Rotarian David Raymer met Jordana when he visited the country earlier this year. These are highlights of the PowerPoint Presentation he gave the club on his return. If you have PowerPoint and would like to download the complete version, you can do so here:
David's complete PointPoint (5.5MB)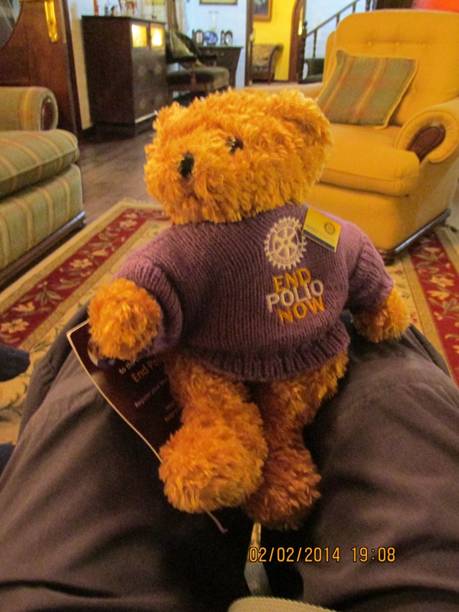 The District Bear 'Sebastien' accompanied David and raised £300 for the End Polio Now campaign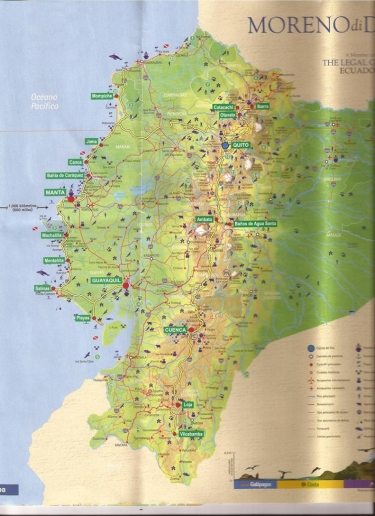 Ecuador (Download a larger map - resize the pop-up window to enlarge)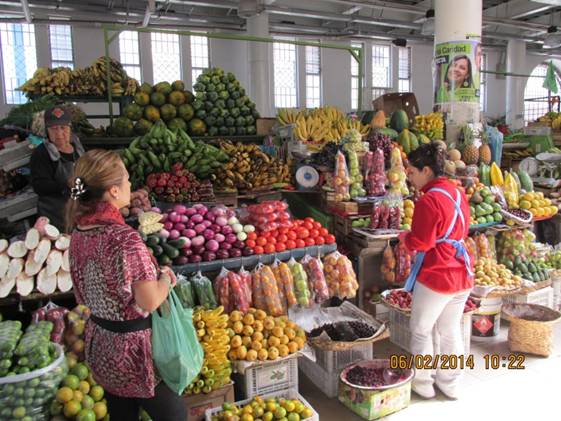 The Fruit and Vegetable Market
Local Rotary Clubs have a number of ongoing projects, sometimes with international financial assistance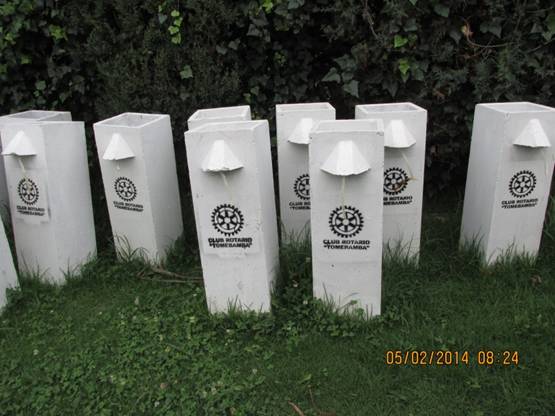 Water Filters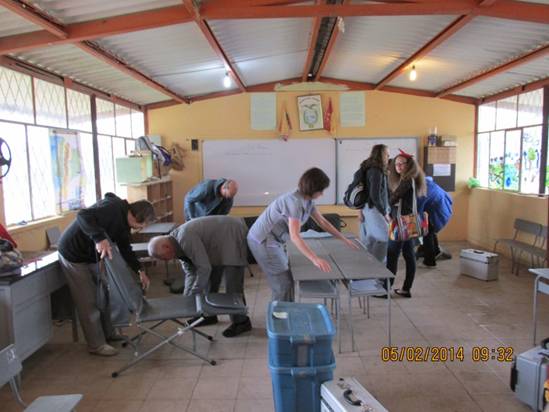 A visiting dentist
More news soon - stay tuned!