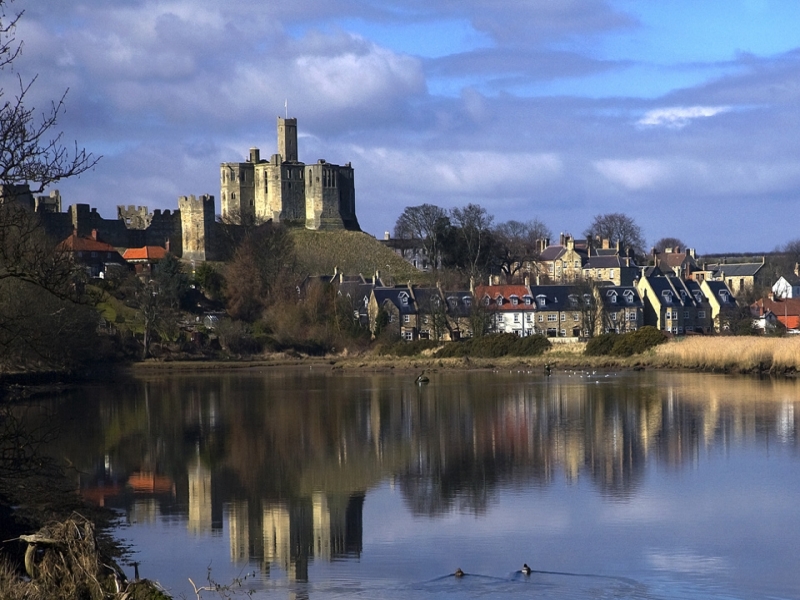 WARKWORTH CASTLE
(Photo by Tim Mason)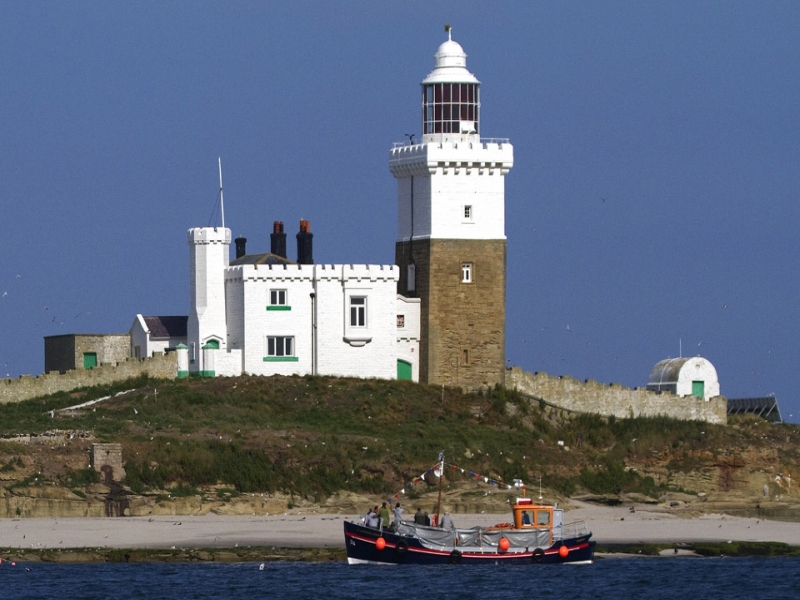 Coquet Island
(Photo by Tim Mason)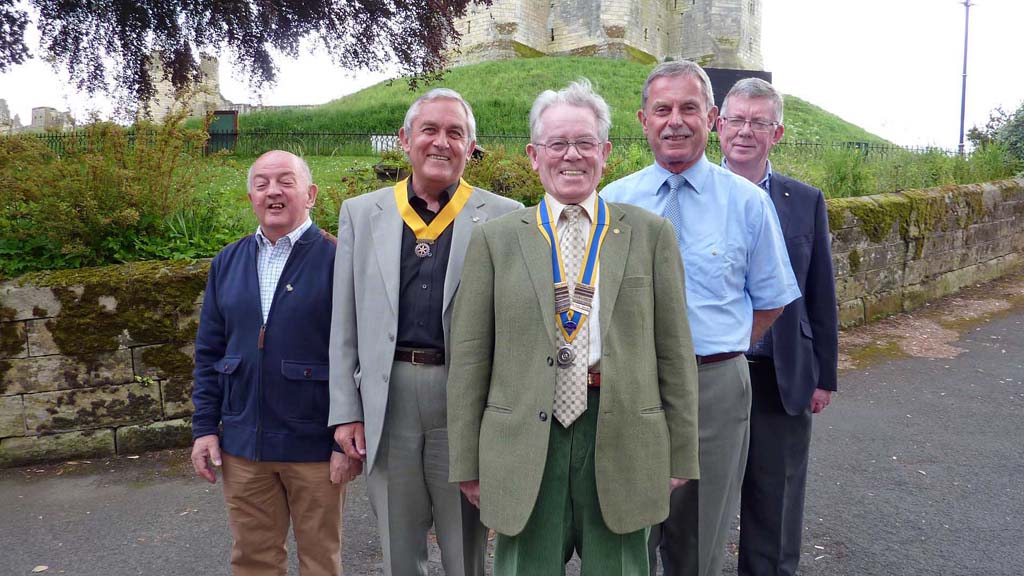 The new team for 2014 - 2015
Rotarians: John Barnacott (International). Dave Shoemaker (Club Service)
Chris Ward (President). Tim Mason (Community) and John Geggie (Treasurer).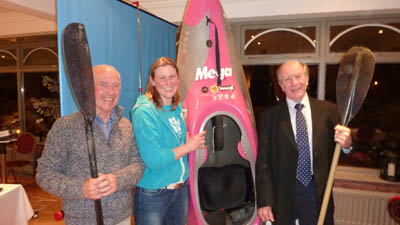 Tamsin Green the former world Surf Kayak Champion pictured after talking to the Rotary Club
On the left is speaker finder Dick Wailes and on the right Immediate Past President Paul Creighton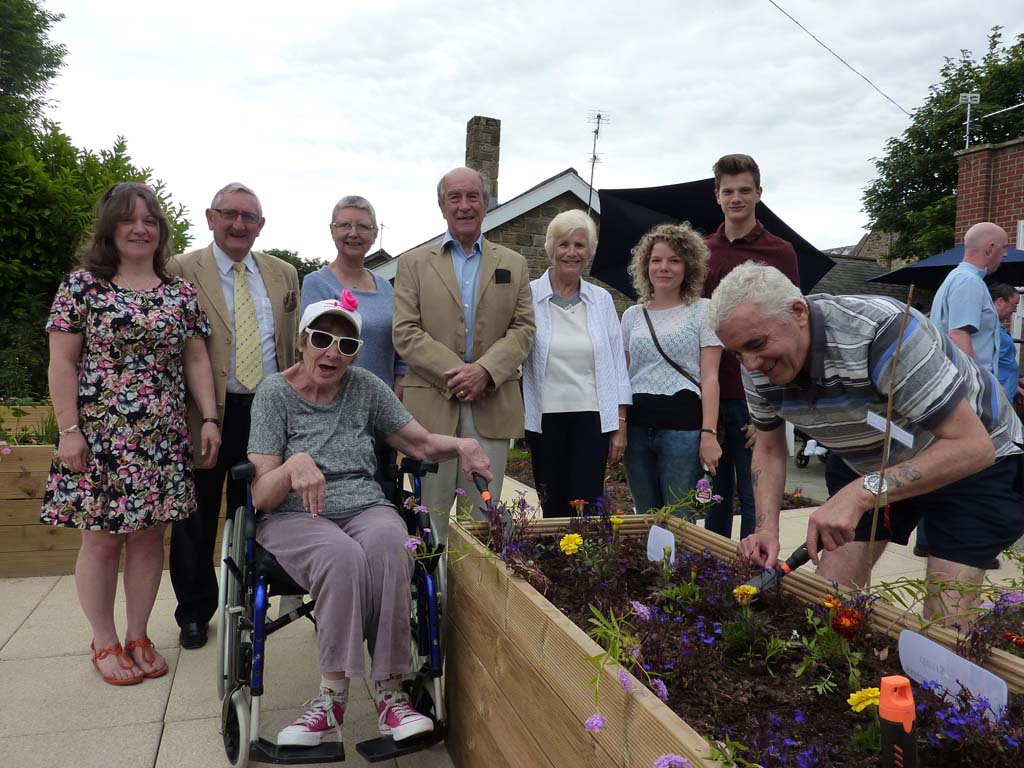 A Cheque presentation to Elpha Lodge, a Residential Care Home in Broomhill for 22 adults with physical disablities enabled the Home to construct
a garden for the residents. Staff, residents, and representatives from Rotary, Inner Wheel and Interact are pictured at the opening ceremony.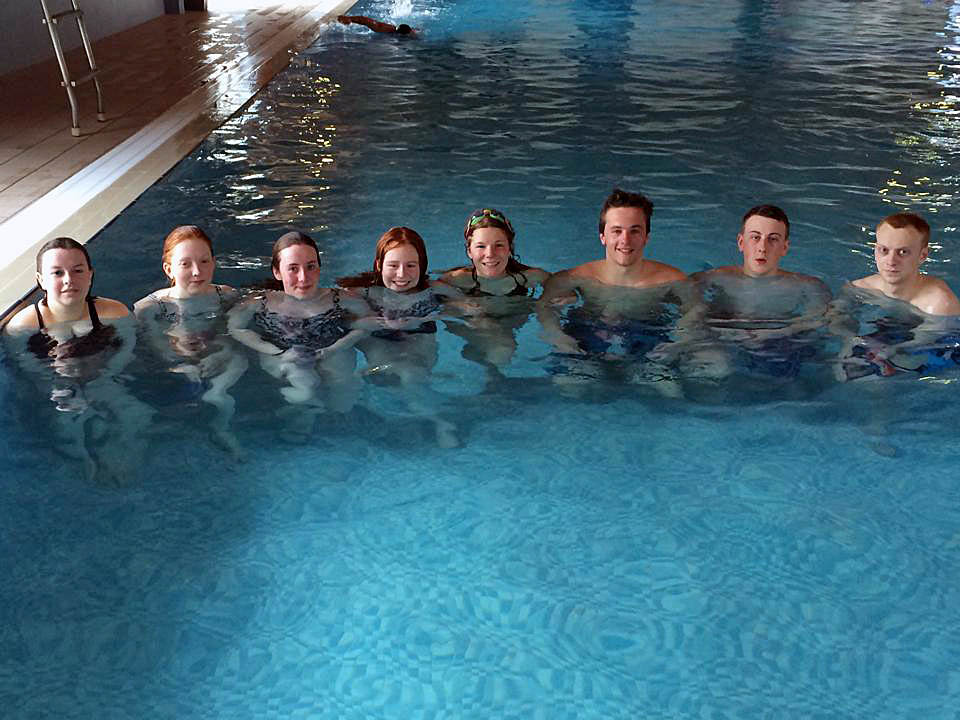 Members of the Interact Club of Coquet and Aln after their sponsored swim in aid of the dog charity SHAK.
Interact is the junior branch of Rotary.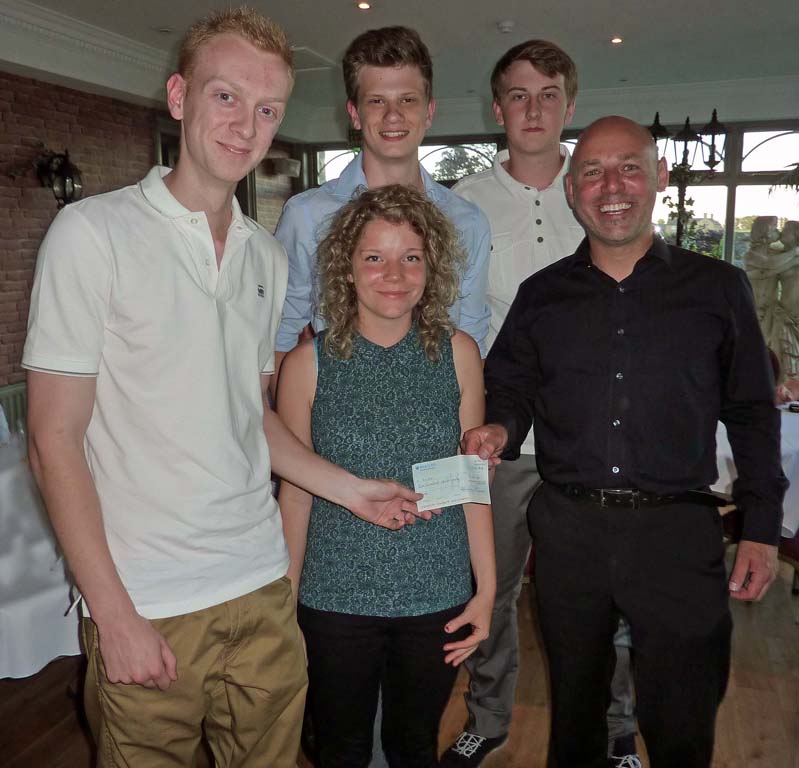 Interact Members presenting the cheque to Stephen Wylie from SHAK.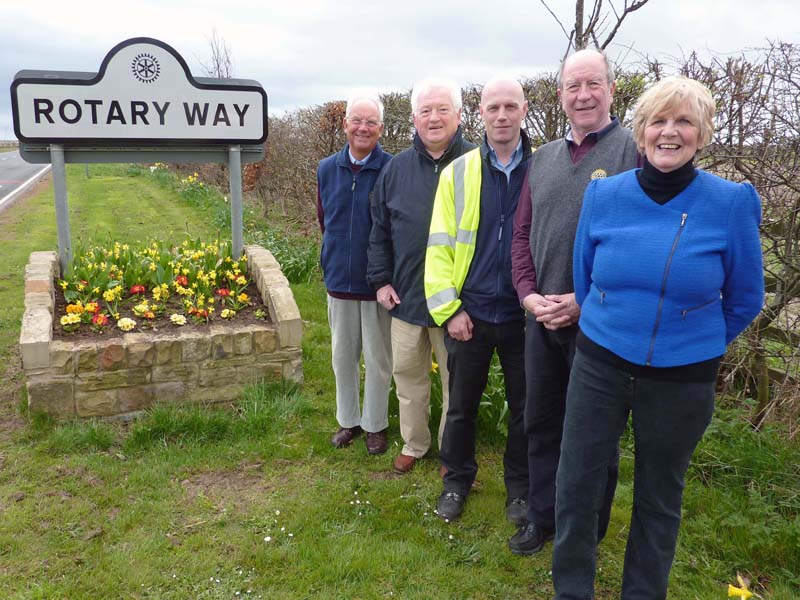 Rotary Way, the stretch of road which joins Amble and Warkworth was named and adopted by the club in 2004 and members carry out regular litter-picks along it's length.
In 2013 the club joined forces with Northumberland County Council, Warkworth Parish Council and Warkworth in Bloom to build two stone planters at the entrances to Amble and Warkworth.
Representatives of all these organisations are pictured at the official opening.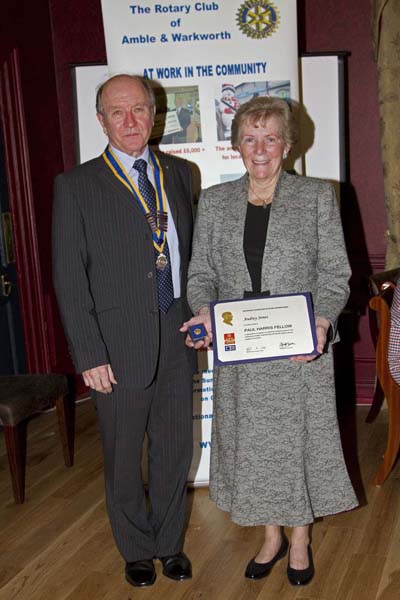 Past President Paul Creighton presents Audrey Jones with a Paul Harris Fellowship Award in recognition of her work for the local community and local charities. Audrey is a former Mayor of Amble and is the first non-rotarian in to be honoured by the club.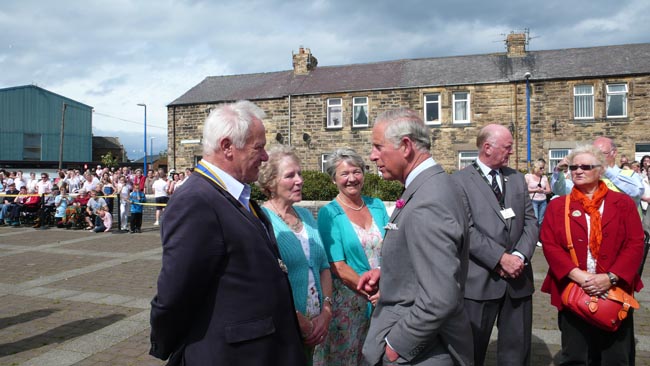 During the visit of Prince Charles in 2013, Rotarians acted as Stewards during his walkabout in Amble. He is pictured here chatting with the then President, Rotarian Jim Barrett. HRH knew a great deal about the work that Rotary does both locally, nationally and internationally.