Welcome to Devizes Rotary
News
Devizes Rotary is a friendly group of men and women looking to contribute to both local and international community projects. To get an idea of the things we do, click on the image below which will take you to our blogsite, or click on the individual links below it to read about a particular news item from the blog.
Forthcoming events
---
Wed 14th Jun: Kids Out
The Big Day Out, which is organised by the KidsOut organisation and supported by Rotary International, will take place on 14th June. Along with other clubs from District 1200 we will be taking disadvantaged kids from the area to Longleat Safari Park. Please contact Geoff Collins if you'd like to help out on the day on geoffcollins123@btinternet.com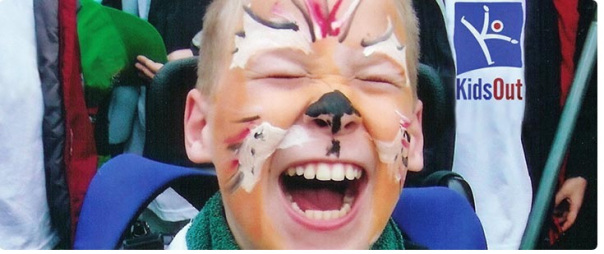 ---
Sat 17th Jun: Rowdeford School Fete
The Devizes Rotary Food and Fun stalls will be in use at the Rowdeford School Fete on Saturday 17th June. Let's hope for some good weather!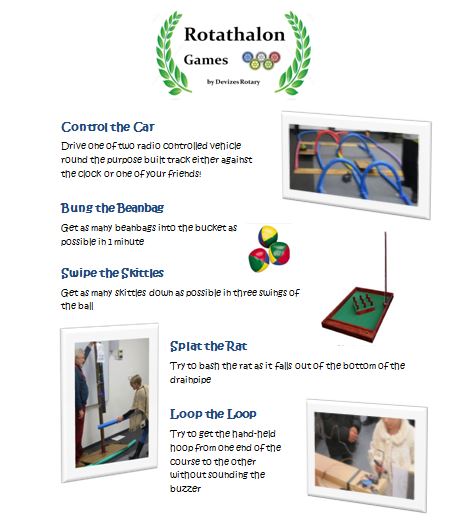 ---
Sun18th Jun: Paella Party
The Rotary Cooking Team will be in action again at a private garden party where they will be cooking paella for 35 people. This was one of the prizes drawn in the Raffle at the Evening at Springfields Academy held earlier in the year. Let's again keep our fingers crossed for fine weather.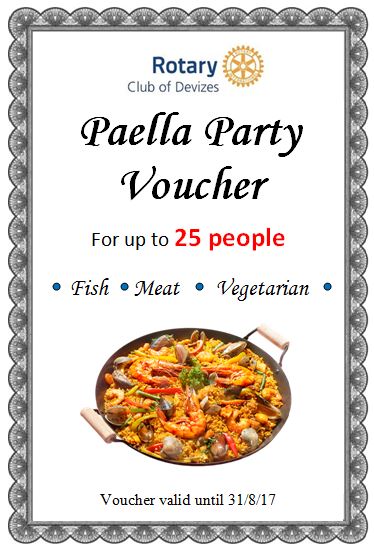 ---
Sat 1st Jul: Devizes Beer Festival
This year we are partnering with the Guides to present a combined 'Food Hall' to the visitors at the Devizes Beer Festival, which will take place on Saturday 1st July from 11:30am to 10pm at the Wharf in Devizes. There will be a range of food available including all-time favourites of hot dogs and burgers served by the Guides to the famous Devizes Rotary Chilli, and as usual all the profits taken by Rotary will be donated to good causes at home and abroad. This is a very important but busy fund raising event for us, so if you would like to help out please contact Cliff on cliffvevans@yahoo.co.uk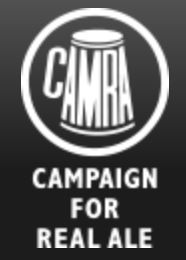 For tickets to the Festival click on the image above.
---
Tues 4th Jul: Devizes Rotary Half Year Review
As usual time has flown by, and at the end of June I will come to the end of my Presidential year. We reviewed the first 6 month of my tenure in January, and so now I'd now like to invite everyone to come and review the second six months at a meeting on Tuesday 4th July.
At this we will be recognising the organisations that we've supported during the past 6 months, including Brighter Futures (GWH Radiotherapy Appeal), Dorothy House, Devizes Opportunity Centre, Julias House, Rowdeford School and others we would like to support such as the Caenhill Countryside Centre and Open Blue. I'm delighted to say that representatives from each of the organisations will be there, as will the Mayor of Devizes.
The review will take place from 6pm - 7:30pm at the Crown on New Park Street in Devizes, and a buffet meal will be svailable.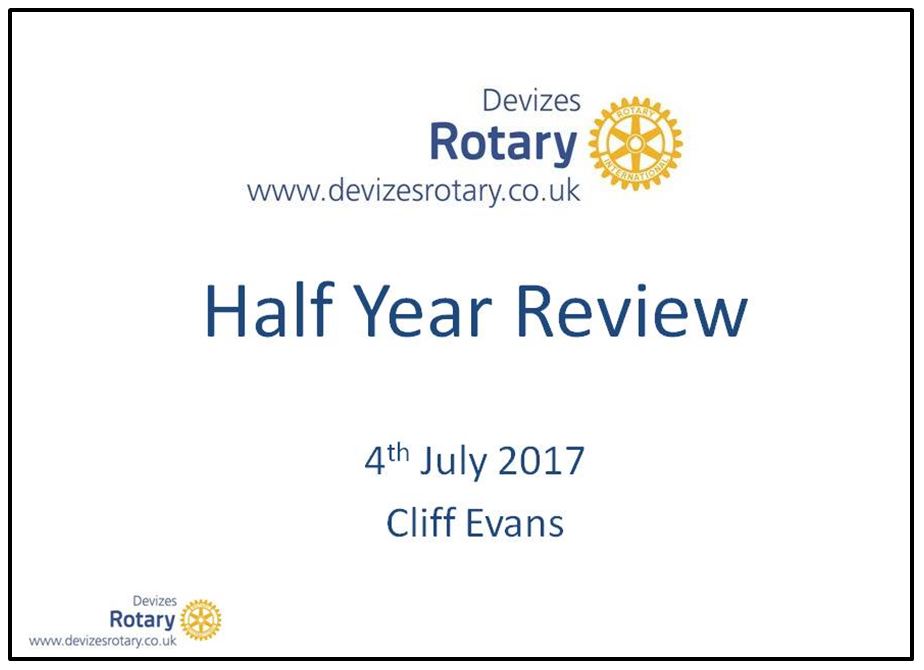 ---
Wed 12th Jul: Devizes Rotary SuperChoir 2017
I've no doubt that once again we are in for a very special treat when between 150 and 200 children from six local Primary Schools sing over a dozen popular songs together as one super choir. The event will be held from 6:30 - 8:30 pm (with a 30 minute interval) on Wednesday 12th July in the main Hall at Dauntsey's School, West Lavington, SN10 4HE. Once again the choir will be conducted by Carole Berry, our Artistic Director, and guided by TV / movie composer Simon May.

For further information, including how to buy tickets please go to www.superchoir.com.
---
If you're interested in any of the above events or are someone who might like to help local and international good causes, then please contact:
Cliff Evans
07557 980476
cliffvevans@yahoo.co.uk
Alternatively come along to the Crown at 6pm on a Tuesday evening to meet the club members and have a chat.
Meeting Information...
We meet on Tuesdays at 6pm The Crown
19 New Park Street
Devizes

SN10 1EA tel: 01380 722692