Hi and Welcome to our Web-site
We are a small and friendly Rotary Club based around Kirkby in Ashfield in Nottinghamshire. We are part of Rotary International and our club started in 1947. Rotary International is the world's largest service organisation. Please look around the site to find out what we do.
If you are interested in joining us or want to know more please contact us.
We get together every Tuesday evening at Coxmoor Golf Club for our meetings and usually a two course meal (at a cost of £12). Some members are not able to attend every week but come as often as they can, however everyone is kept up to date with what is happening by email or telephone.
At our meetings we plan many of our charity fund raising events or are entertained by visiting speakers. We also arrange social functions throughout the year. Rotary is certainly about fund raising and supporting many local and worldwide causes but it is also about fun. We share a lot of laughs and good times together.
There are several clubs within the area. Each club tends to support projects within their own local area, so if you live in a different area, you may want to contact one of the other clubs for support.
If you are a Rotarian visiting the area, you will be made welcome at one of our meetings by President Philip and all our members - check the programme page for further details. Click the 'Sat Nav info' on the 'meeting information, right, to get detailed directions on how to find our meeting place.
The Rotary Club of Kirkby in Ashfield is a Registered as a Charity No 1037261
Meeting Details
Interested in joining Rotary
In the next 30 days...
Meeting Information...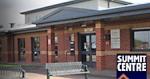 We meet on Tuesdays at 6.30 pm for 7.00 pm (2nd & 4th Tuesday at Coxmoor Golf Club NG17 5LF 5th Tuesday may differ - please check with the Secretary) Summit Centre
Pavilion Road
Kirkby in Ashfield
NG17 7LL NG17 5LF tel: 01623 751822