Welcome to the Rotary Club of Durham
Featured pages: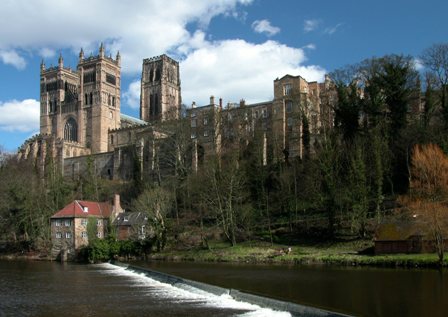 The city of Durham is dominated by the Castle and Cathedral situated on the rocky peninsular (a World Heritage site) with the River Wear flowing past on three sides. To quote Sir Walter Scott:-
Grey towers of Durham
Yet well I love thy mixed and massive piles
Half church of God half castle 'gainst the Scot

Things have changed and even the Scots are now welcome! In fact, all visiting Rotarians can be sure of a very warm welcome at any of our weekly meetings.
All the money we raise for charity is processed through the
ROTARY CLUB OF DURHAM CITY TRUST FUND, a registered charity - Number 1010655.
Park your car in Durham City on Saturdays for £2.00 all day! Read more ...
Members - Click HERE for the Car Park Rota
Explore our new Facebook

pag

es ...

Read the news on the campaign to eradicate polio.

Read the latest Polio Plus News from Rotary International.

... read about Past President David's Endurance Challenge in 2014
... and again in 2015!

And yet again in 2016. David Walked For Polio in October.




October 2016 - together with the other two Durham Clubs, we planted a large quantity of purple crocuses on the Rotary Way roundabout as part of the Purple 4 Polio campaign. Now, March 2017, they are in full bloom:


Click HERE to find out more about this campaign.

Meeting Details
Interested in joining Rotary
In the next 30 days...
Meeting Information...
We meet on Thursdays at 12:00 for 12:30 ((5th Thursday - 19:00 with partners)) Ramside Hall Hotel, Carrville, Durham DH1 1TD tel: 0191 386 5282