Welcome to the website of the Rotary Club of Durham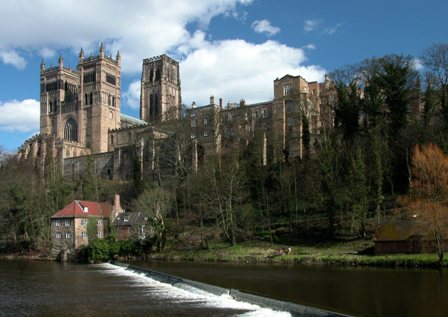 The city of Durham is dominated by the Castle and Cathedral situated on the rocky peninsular (a World Heritage site) with the River Wear flowing past on three sides. To quote Sir Walter Scott:-
Grey towers of Durham
Yet well I love thy mixed and massive piles
Half church of God half castle 'gainst the Scot
Things have changed and even the Scots are now welcome! In fact, all visiting Rotarians can be sure of a very warm welcome at any of our weekly meetings.
All the money we raise for charity is processed through the
ROTARY CLUB OF DURHAM CITY TRUST FUND, a registered charity - Number 1010655.
Park your car in Durham City on Saturdays for £2.00 all day! More information.
Members - Click HERE for the Car Park Rota
---
---

The Rotary Club of Durham has funded a number of Shelter Boxes. Click HERE to track the deployment of these boxes.
Click on the logo to the left to read more about Shelter Box