Welcome to the Rotary Club of Saltram Plympton
Featured pages:
CURRENT YEAR 2014-13
The new president is Tom Burns and hand over was on June 24th again held at our regular meeting venue Staddon Heights Golf Club, with Rotary wies as our guests.
The Club is again very busy organising our 5th SANTA FUN RUN to be held at Plymouth City Centre on Sunday 7th December 2014. More details can ve found on the santa web site www.plymouthsantafunrun.co.uk
YEAR 2013-14
The new Rotary year started off with Handover Night dinner held at our normal meeting venue - Staddon Heights Golf Club - where President Denis Killen handed over to David Hockey who took over as President of Saltram Rotary Club.
| | |
| --- | --- |
| | The hand over at Stadon Heights Golf Club June 2013 over looking Plymouth Sound |
PREVIOUS ROTARY YEARS
| | |
| --- | --- |
| | Past President John Makin helping out on the sailing vessel Cornubia on one of the fine days in May |
| Saltram Club continues to support this Charity together with a grant from our District's holiday trust fund. A great day for the youths and their carers | |
| President Roger Monson handing over to new president Denis Killen for year 2012/13 (below) | |
;
| | |
| --- | --- |
| The final meeting of April was enjoyed with Ladies and several guests including the speaker Barry Kressinger and his wife Bridie. Barry gave an excellent pictorial presentation illustrating the remarkable work achieved over a 10 year period by the District Overseas Project team, with numerous overland trips taking essential reconditioned emergency vehicles and medical supplies to principally Albania and Kosovo. | |
| | At the meeting on the 10 April a £300 donation was given to Norman Proctor Trustee of the Jaipur Limb |
| | On the 3 April Plymouth MAC representatives Elaine Perring Chairman and Margaret Johns Director of Music visited the Club to receive a donation of £250. |
SALTRAM ROTARY CLUB DECEMBER 2011 SANTA FUN RUN
| | |
| --- | --- |
| Over 650 Santas set off on 4th December 2011 Saltram Rotary Club annual Santa Fun Run - starting at The Mall and running down Cornwall Street. | |
| | The Santas had to run 2 1/2 times round the city centre (children ony 1 1/2 times if they wished) via Frankfurt Gate and passing through the Mall twice and during the second lap they were more strung out but there was still a mass of red Santas. |
| At the finish the runners received a medal and light refreshments in the form of gingerbread men and bottled water. | |
| | Together with the registration fees and the sponsorship money collected by runners, just over £8,000 was raised for charity. |
| On 6th March at Staddon Heights Golf Club two cheques for £3,000 were presented to the two main charities being supported by the Saltram Rotary Club. Here a cheque is being presented to Zoe Steer from Diabetes UK by President of Saltram Club Roger Monson - | |
| | - and the second cheque to Mr & Mrs John Baddeley representing Childrens Hospice SW. |
| Again this year the Santa Run was supported by the Evening Herald with on going articles and pictures leading up to the event and especially in their Monday 5th December edition with all their photos. Bill Martin, editor of the Herald attended the presentations and gave a very interesting speech on the running of the Paper. | |
| | |
OTHER EVENTS AND ACTIVITIES IN THE ROTARY YEAR 2011/12
RECENT EVENTS
| | |
| --- | --- |
| At the beginning of March club members and wives formed the Beach Cleaning Team for Jennycliffe Bay, along Rum Bay and on to Batten Bay. A great deal of rubbish was collected, and was taken away with the support of Plymouth City Council | |
OTHER EVENTS 2011/12
In July 2011 we again helped at the Yealmpton Show, manning two entrance gates from 7.00am until mid afternoon. As last year the weather was fantastic and attendance numbers may have been a record. The show was a great success. We also had the District trailer on site, demonstrating the Shelter Box and selling prize raffle tickets in aid of The Alzheimer's Society supporting Dementia Friendly Parishes around the Yealm.
Below President Roger is seen handing out awards in July to Jenny McDonald and Nate Counter, our Club's two sponsored candidates for the RYLA (Rotary Youth Leadership Award) course held on Dartmoor in June.
CURRENT NEWS YEAR 2010-11
NEW SAILS FOR WOW
At the end of June Saltram RC presented two sets of sails to WOW (Wheels On Water), a charity set up to give quite severely handicapped children the experience of sailling in Plymouth Sound. The Charity has three day boats which regularly sail from Mountbatten Sailing Centre with trained instructors. Below President John Makin is in front of one of the boats which shows the Rotary logo and WOW charity
SAILING TRIP FOR CHILDREN AT DOWNHAM SCHOOL
In early June children from Downham School enjoyed a sailing trip in Plymouth Sound in the sailing boat Cornubia. The sailing boat is a 1900's pilot cutter that once sailed out of Barry Island and now is fitted out to take handicapted children on day trips mainly in the South West. The trip was financed by Saltrum Club together with a matching grant from the District's holiday fund.
TREE PLANTING IN DUNSTON WOODS, PLYMSTOCK
Members of Saltram Club donated and planted some 60 tree saplings in Dunston Wood on 24 March 2011. Lets hope they turn into much larger trees in the years to come
SHELTERBOX COLLECTION MORRISON'S PLYMSTOCK 17TH MARCH 2011
Thanks to Morrison's Plymstock, the Club was allowed to collect in aid of ShelterBox and specifically for the Japanese Earthquake appeal. We collected a fantastic £2200 which is nearly 5 Boxes - that is to house 5 families. Thanks again to Morrison's and all their shoppers who were so generous.
NEWS ON THE SANTA RUN PLYMOUTH CITY CENTRE DECEMBER 5TH
To date the Santa Run has raised a promised amount of £10823 when Gift Aid has been claimed and received.
On Tuesday 18th January cheques for both £4300 were presented to Children's Hospice South West and Diabetes UK the two main charities of the event. This event has proved to be a great success and a big thank you to all the runners and their sponsors and all those who helped to make it such a fun day.
We hope to repeat the event in December 2011 - so watch this space.

SALTRAM ROTARY CHRISTMAS COLLECTIONS
Our Christmas collections round the roads of Plymstock, Wembury and Yealmpton and outside Morrisons was again very successful and raised £5496 and will be going to local childrens charities


THE ROTARY CLUB OF SALTRAM
The Rotary Club of Saltram (Plympton) was formed in 1984 by local business and professional people. Our catchment area is Yealmpton, Brixton, SE Plympton, Hooe, Plymstock, Elburton, Oreston and Wembury. We are within District 1290 which covers SW Devon and Cornwall.
The Rotary Club of Saltram¬ is an active club with 34 members and we pride ourselves in combining our objectives with a fellowship and social programme as well as giving of our time in service to the local community and International Relief Organisations. We¬ meet at the Staddon Heights Golf Club every Tuesday and there are currently 34 Members from a wide range of experiences and background.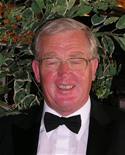 President 2010- 2011
Rtn John Makin

In addition to fund raising and hands on support our programme includes golf, cricket, walking, snooker, theatre, suppers, ladies evenings, and the occasional skittles match.
INTERNATIONAL PROJECTS
The Rotary Club of Saltram support a wide range of International Projects including:-
POLI PLUS
The eradication of polio and worldwide. There only remains in the world four countries where the disease¬ is still endemic.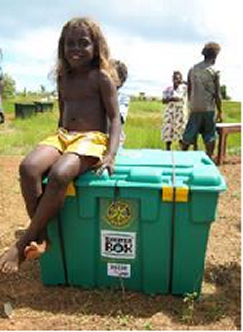 SHELTERBOX
Rotary Charity which supplies essential logistic support such as tents, cooking utensils, water purification to disaster areas such as those hit by earthquakes, hurricanes and flooding .
KOSOVO¬
Assistance to war torn areas of that country with the supply of essential service vehicles such as Ambulances and Fire Appliances.
JAIPUR LIMB
An artificial leg, developed at the Mahaveer hospital in Jaipur, India. The unique component is the Jaipur foot, a clever combination of wood and various densities of rubber vulcanised into a realistic looking brown foot. It is a pro-active fund-raising and project-initiating body of Rotarians, drawn from all over RIBI .
FIJI
Support to schools on that island in association with a Rotary Club in Tasmania Australia.
IN THE LOCAL COMMUNITY
CALL SOUTH WEST
A local Charity, established to provide communication aids to a wide range of disabled and disadvantaged people. The need for communication can take many forms and Call South West work closely with the clients own speech therapists to establish the correct aid to solve the clients needs.
CHRISTMAS COLLECTIONS
A regular event each year in which we tour local areas Plymstock, Elburton, Oreston, Hooe, Yealmpton and collect for local charities.
YOUNG PEOPLE
Together with local schools we participate in Youth Speaks, Young Musician of the Year and other projects which assist in the development of youngsters. We run a fund which is dedicated to assisting young students in their training and further studies.
CHILDREN'S HOSPICE SOUTH WEST
The Rotary Club of Saltram is active in fund raising to support the new hospice planned for SE Cornwall which will serve Plymouth and surrounding areas.